With the threat of inflation, viruses, wars, and some regions of the world seeing a huge increase in the hospitality property business, this has been another in a series of peculiar years for our industry.
With this in mind, I am going to share with you the top 10 most popular episodes of 2022.
Welcome to another edition of Hospitality Property School.
I am your instructor, Gerry MacPherson.
.
.
During the last year, I have noticed that many followers are searching for ways to prepare or even start a hospitality property business. This is a theme I noticed in our top 10 episodes.
.
Now it's time for our annual look back at the Hospitality Property Schools' 10 most popular episodes of 2022.
.
I will be counting down from 10 to 1, and I will give you a snippet from each episode to remind you of why they were popular.
.
If you go to KeystoneHPD.com/10MostPopularEpisodesof2022-324 you will find the show notes with all the links to the top ten episodes.
.
So, without further ado, let's dive into the top ten most popular episodes of 2022, starting with #10…
.
Training can improve employee morale, and business performance, and help increase your profits if you have a properly organized system, you can find the time and I don't mean just when they are hired, it has to be ongoing.
Let me ask you something.
"Do you have a small property, just a couple of employees, but you seem to be doing most of the work?"
or
"Do you have a property running on a shoestring budget, with limited employees that are overworked?"
or
"Are you so busy that you cannot find the time to think about additional training for your employees?"
or
"Do you have high turnover?"
.
If you have answered "yes" to any of these questions, there is no doubt in my mind you're throwing money out the window and over the years have probably lost some excellent employees.
.
In 9th position is
Your first decision is to determine if you want to buy a current hotel for sale or design and build one from scratch.
.
Normally, purchasing an existing hotel is a lower risk because you would know how it performed in the past, and you would be getting a turnkey hotel business that's already producing an income.
.
You'd also save time going through all the permit processes, designing the property, and the construction. You would hopefully also inherit a valuable database of past guests and employees that are already trained and familiar with all the property procedures.
.
On the other side, when you design and develop your own property from scratch, you have more control over designing and building your hotel to your specific specifications.
.
.
Next at #8 is
A bed and breakfast is many vacationers' idea of a charming place to spend time when travelling.
.
Thinking of opening a bed and breakfast can inspire many to make the leap into this business, but there is far more to running a successful bed and breakfast than renting out rooms in an old home, and that starts when you sit down to design a bed and breakfast.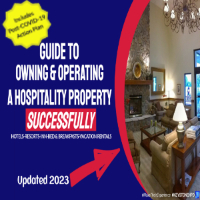 The 7th most popular post was
Why create a bed and breakfast business plan
.
Every new company should really think about writing a business plan, and this is especially true for bed and breakfasts. If you want to take out a loan to start your business or raise money from other investors, you will probably need one.
.
Many get nervous about the thought of starting a business plan or don't know where to start. You don't have to get bogged down in the process. Following the guideline, I am laying out for you is an excellent way to get your thought juices flowing.
.
If you don't need to seek funding, it is still a good idea to write a bed and breakfast business plan, as it can be used as a tool to strategically manage your business as it gets up and running and starts to grow.
.
.
In 6th spot is 
A bed and breakfast is a short-term lodging that offers guests the opportunity to enjoy a home-like setting with morning breakfast included.
.
This type of business is normally private family homes, most of which also have their hosts residing on site. Most properties will accommodate guests with a private bedroom and bathroom, while common areas serve coffee, tea, and breakfast.
.
If you're thinking about getting involved with this type of business, here are a few benefits of owning a bed and breakfast to check out.
.
List of the benefits of owning a bed and breakfast
.
.
Halfway through in the 5th spot is
If you've ever wondered how to start a hotel business, you're not alone.
.
Even as we are coming to terms with COVID-19, the dream of owning a hotel is alive and well and it is more important than ever for aspiring hoteliers to be strategic and attentive.
.
So, where should you start?
.
.
In 4th position is
Today's episode will be the first in a series over the coming weeks about starting a bed and breakfast.
.
Most people associate a bed and breakfast with a gentle host or hostess serving guests coffee while they chat about the nearby nature trails.
.
That's a wonderful image but, running a bed & breakfast is often hard work, but it can also be rewarding. Owners have to do many things around the property to keep it running smoothly. These range from simple tasks like cleaning rooms and welcoming guests, to more intensive jobs like fitting out one of the rooms with furnishings or preparing a special meal.
.
.
Now for the top three posts. In third place is …
In any hospitality property, first impressions are everything.
.
The way your staff greets and attends to guests can make or break the image of your property. And that goes for a small B & B or inn to a thousand-room hotel.
.
The secret of any successful hospitality property lies in its manager, pulling all the strings not only in the front of the house but also behind the scenes. And just to be clear, if you are a one-person operation – you are the manager.
.
If your personality is a perfect mixture of skilful hospitality and tight organizational skills, then being the manager at a hospitality property might be an invigorating and fulfilling career.
.
.
In second place is
The type of menu you would find at a bed and breakfast depends on many factors; location, availability of ingredients, your target market and preferences.
In many places, you might find many traditional breakfast foods on the menu including, fruit, bread, eggs, and bacon. In the past, your host might offer a sit-down meal with menu choices, where guests are invited to dine together. Or a buffet style that you could enjoy in a common eating area or eat in your room.
.
Until a couple of years ago, the setup was whatever worked best for your operation. Today, this procedure has to be taken more seriously.
.
Many guests will book your property for the first time due to your location, or images on your website, but will return because of your breakfast.
.
Yes, a safe setup is imperative, but your focus cannot stop there.
.
You have to take your breakfast seriously, it's in the name.
.
.
And the most popular episode of 2022 is
Renting out vacation homes to travellers has become an incredibly lucrative business venture in recent years. Since the arrival of websites like Airbnb and Homeowners, real estate investors are seeing the value in renting out second homes to people looking for comfortable alternatives to traditional hotel stays. Many entrepreneurs have turned this passive side hustle into a full-time business, and you can too! Here's what you need to know about starting a vacation rental business of your own.
.
That's it! The 10 Hospitality Property School most popular episodes of 2022.
.
As with every year, it has been fun putting together this episode, even though it has been a crazy year in the hospitality property industry. One thing that was clear is that many hospitality property owners and managers were looking to the future. If you fall into this category, let us help. Check out all the updated courses we have to offer and take advantage of the amazing holiday savings.
.
We here at Keystone Hospitality Property Development are going to do everything in our power to provide you with the information necessary for you to succeed and put more heads in your beds.
This is our last episode of 2022, as, with most of the world, we will take the next couple of weeks to lock ourselves away, rejuvenate and get ready to meet 2023 face-on.
.
So, we want to wish you the best for the rest of this year,
.
Happy Holidays and an extremely Happy and Prosperous New Year.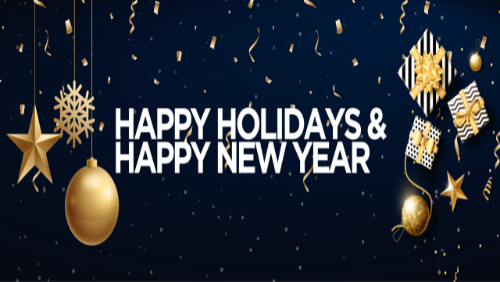 .
That's it for today's episode,
Until next time, have a fun day.
.
.
If you haven't done so yet, make sure to sign up for the INNsider Tips, say hi on social and join one of our groups. And make sure you get your free copy of the "How to Improve Your Hospitality Properties Success" e-book.
.
You can find all the links in the show notes.
.
⇒ TO READ OR LISTEN TO THIS EPISODE ON KEYSTONE HOSPITALITY PROPERTY DEVELOPMENT:
https://keystonehpd.com/10-most-popular-episodes-of-2022-hospitality-property-school-324
.
"The Guide to Owning & Operating a Hospitality Property – Successfully" course.
https://KeystoneHPD.com/Course
.
.
Did you get your copy of the "How to Improve Your Hospitality Properties Success" ebook?
KeystoneHPD.com/How-to-Improve-Your-Hospitality-Properties-Success
.
.
Get Your INNsider Tips
.
.
Join one of your private groups
https://keystonehpd.com/private-groups
.
.
Say hi on social
Facebook: https://www.facebook.com/KeystoneHPD
.
Twitter: https://twitter.com/KeystoneHPD
.
LinkedIn: https://www.linkedin.com/company/keystone-hospitality-development
.
.
Listen to The Hospitality Property School PODCAST here
keystonehpd.com/hospitality-property-school-podcasts
.
.
YouTube
.
.
A Division of Keystone Hospitality Property Development
.