Do you Want To Be a Hotelier?
Here Are The First Steps to Starting a Hotel or Resort.
Welcome to another edition of
Hospitality Property School.
I am your instructor,
Gerry MacPherson.
.
.
When considering the first steps to starting a hotel or resort, there are a couple of key decisions that have to be considered.
.
Starting a Hotel or Resort
Do you want to buy or build?
Your first decision is to determine if you want to buy a current hotel for sale or design and build one from scratch.
 .
Normally, purchasing an existing hotel is a lower risk because you would know how it performed in the past and you would be getting a turnkey hotel business that's already producing an income.
 .
You'd also save time going through all the permit processes, designing the property, and the construction. You would hopefully also inherit a valuable database of past guests and employees that are already trained and familiar with all the property procedures.
 .
On the other side, when you design and develop your own property from scratch, you have more control over designing and building your hotel to your specific specifications.
 .
It has also been proven that designing and building your own hotel can also produce more profit long term than buying an existing property. It is much riskier because your cash will be tied up for an extended period of time with no income but generally once completed you'll have an opportunity to make more money because you took the risk and a probability of a huge profit if you ever sell.
 .
No matter which direction you decide to go, you'll need a strong market analysis to verify that the market trends support a new hotel development. You'll also want to review existing properties to see what is working and what might be missing. This information could give you the opportunity to fill a need that may be missing in your region and help increase your bottom line.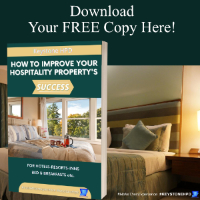 Analyze data to determine the feasibility
Once you've decided to buy or build, your next step is to make sure that the numbers work. The numbers will tell you:
How much capital you'll need
 .
How much that capital will cost
 .
How long it will take to turn a profit
 .
What is the possible upside is to you as the operator/owner/investor
 .
A feasibility analysis includes:
A financial model
This model will determine how much capital you need:
How much will the construction will cost (or the purchase of a hotel for sale).
 .
What rates can you reasonably expect, and the average occupancy rate?
 .
Once established, will your hotel be able to increase its rate over time?
 .
Here you have to consider the implications of various corporate tax structures when building your model. 
.
.
A pro forma
The pro forma includes:
 .
 .
 .
 .
 .
Using these formulas you can project cash flow and see how long it will take to turn a profit. The pro forma accounts for your front-ended expenses within the context of longer-term goals so investors can see your hotel business' potential. 
.
.
Capital sources
This is where you will determine where you'll get your capital. From your savings, investors, friends, family, the bank or a mixture. This procedure is extremely important so that you have access to enough capital to cover the costs of your financial model.
 .
The last step is to calculate how much your capital costs and make sure that your pro forma shows that you'll make enough profit to compensate for the risk.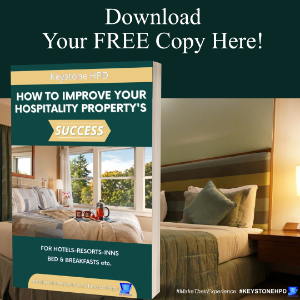 Create a hotel business plan
Now you have to make a hotel business plan. This is extremely important as, without a clear plan, it's going to be nearly impossible to secure investment. A detailed business plan is your foundation.
This plan will include:
 .
 .
Operate your new business
 .
An effective business plan uses SWOT analysis, which evaluates the strengths, weaknesses, opportunities and threats of different areas of the business. It will also show how your hotel business will fit into the local market along with the broader industry trends.
 .
It's a storytelling document so use it to avoid overly formalizing everything.
 .
Specifically, the plan should include:
Executive summary
This is the overview of your hotel business plan. It should be a concise view of the most important elements.
 .
Brand positioning
Here you tell the story of your brand.
 .
 .
 .
How does it fill a gap in the local market?
 .
Include your objectives, revenue targets, occupancy rate, profitability date, etc. 
 .
Market analysis
This analysis should be done at two levels. Show the local market travel patterns and put broader industry trends into context so potential investors understand the market sizing and potential for future growth.
 .
Competitor analysis
Honestly outline your competitors. Most investors will know if you are misleading. Highlight your understanding of who your hotel will compete with to highlight your knowledge to potential investors.
 .
Guest segmentation
Be specific about the demographics of your target market.
 .
Who is the hotel for? Be as specific and detailed. For example, if your target market is families, show how large this segment is. Understanding guest personas is absolutely key to creating a successful hotel.
 .
Strategic plan
Explain your marketing, distribution and revenue management strategies. Use this section to convince investors that you have a sound plan to connect with customers, manage your inventory, and maximize your revenue.
 .
Operations plan
Provide details about operating your hotel:
How you are going to set up your operations manual
 .
The technology to be used
 .
Your hiring and training process
 .
What roles will be filled
 .
 .
Any other relevant operations info
 .
Financial plan
Your pro forma to outline forecasts and profit potential.
 .
Your team
Boost your management team! Investors want to know if the management team has the ability to execute the vision laid out in the plan.
 .
Milestones
A timeline of relevant milestones, from the initial planning to construction/renovation to staffing, grand opening, and eventual profit.
 .
Appendix
This is where you'll put any additional information or supporting documentation. Remember that the objective is to secure investment so the plan should be edited accordingly.
.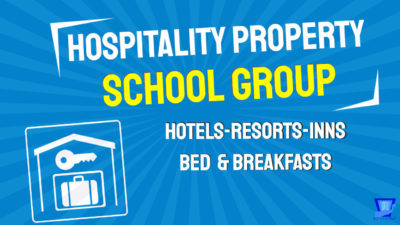 .
If you are a member of the Hospitality Property School Group, as a bonus, I'm going to share with you an infographic of a hotel business plan.
.
In conclusion
The thought of being a hotelier and starting a hotel or resort could be a dream come true but quickly turn into a nightmare if not all the appropriate research and steps are taken leading to the opening of a hotel.
 .
By following the steps listed in this, the past and future episodes of Keystone HPD, you'll be well are your way to not only a successful opening but a fulfilling life as a hotelier.
 .
Have you ever created a business plan?
Let me know in the comments.
.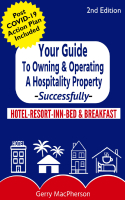 .
We cover more on organizational structure in "The Guide to Owning & Operating a Hospitality Property – Successfully" book & course. You find more information at KeystoneHPD.com
You will have access to this episode for as long as you would like but if you would like to see all the bonuses you would have access to as a member of the Hospitality Property School Group, check out the short video in this episode post-show notes.
.
.

.
In our next episode, I will be talking about What Type of Hotel or Resort You Would Want.
.
That's it for today's episode,
Until next time, have a fun day.
.
If you haven't done so yet, make sure up sign up for the INNsider Tips, say hi on social and join one of our groups. And make sure you get your free copy of the "How to Improve Your Hospitality Properties Success".
.
You can find all the links in the show notes.
.
⇒ TO READ OR LISTEN TO THIS EPISODE ON KEYSTONE HOSPITALITY PROPERTY DEVELOPMENT:
https://keystonehpd.com/here-are-the-first-steps-to-starting-a-hotel-or-resort-312
.
"The Guide to Owning & Operating a Hospitality Property – Successfully" course.
https://KeystoneHPD.com/Course
.
..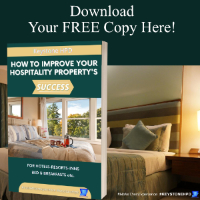 .
Did you get your copy of the "How to Improve Your Hospitality Properties Success" ebook?
KeystoneHPD.com/How-to-Improve-Your-Hospitality-Properties-Success
.
.
.
Get Your INNsider Tips
.
.
Join one of your private groups
https://keystonehpd.com/private-groups
.
.
Say hi on social
Facebook: https://www.facebook.com/KeystoneHPD
.
Twitter: https://twitter.com/KeystoneHPD
.
LinkedIn: https://www.linkedin.com/company/keystone-hospitality-development
.
.
Listen to The Hospitality Property School PODCAST here
keystonehpd.com/hospitality-property-school-podcasts
.
.
YouTube
.
.
A Division of Keystone Hospitality Property Development
.