From eagle-eyed surveillance to an unwavering commitment to guest safety, find out why looking for the right qualifications for your hotel security employees is the key to peace of mind.
Welcome to another edition of Hospitality Property School
I am your instructor, Gerry MacPherson
 .
.
Ensuring a safe and secure environment in your hospitality property is a top priority, and the heroes behind it all are the hotel security employees. In this episode, I'll explore key qualifications for hotel security employees and what it takes to become part of this specialized team.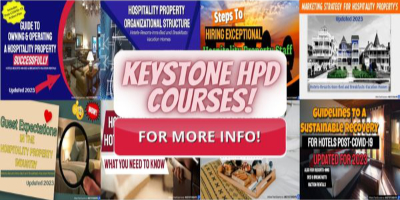 Education
A high school diploma or GED is usually the minimum requirement, but having some college coursework in criminal justice or a related field is preferred. A degree in criminal justice or security management can provide a solid foundation of knowledge.
.
Certifications
A potential employee could stand out from the crowd by obtaining certifications like Certified Protection Professional (CPP), Physical Security Professional (PSP), or Certified Hotel Security Supervisor (CHSS). These certifications demonstrate expertise in specific areas of security and safety.
.
Experience
Hotel Security employees with a background in security, law enforcement, or the military are highly sought after. A minimum of two to three years of experience in a related field, including knowledge of hotel-specific security challenges, is ideal.
.
Communication Skills
Effective communication with guests, employees, and law enforcement is crucial. Being able to write detailed incident reports and convey security policies and procedures is essential.
.
Problem-Solving Skills
Security employees need to be skilled problem solvers. They must identify security issues and recommend appropriate solutions while remaining calm in high-pressure situations.
.
Observation Skills
A keen eye for detail is vital. Spotting potential security risks and monitoring surveillance cameras to identify suspicious behaviour is an important part of the job.
Physical Ability
Physical fitness is necessary, as Security employees may be required to stand or walk for long periods and respond quickly to emergencies. They should also be capable of restraining individuals if necessary.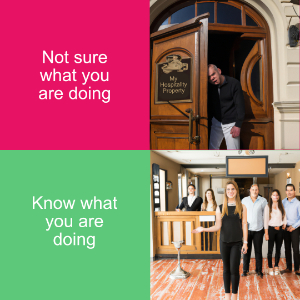 Click the image to find out more
Knowledge of Laws and Regulations
Staying informed about security-related laws and regulations is crucial. Ensuring the hotel complies with local, state, and federal regulations is part of the role.
.
Attention to Detail
Meticulous attention to detail is vital for a security employee. Noticing even the smallest details and accurately documenting incidents and records is essential.
.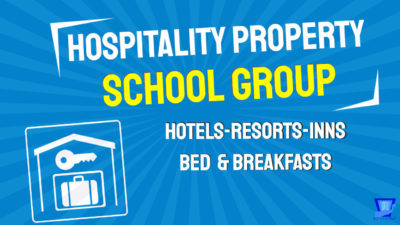 .
If you are a member of the Hospitality Property School Group, as a bonus, I will share the qualifications of a hotel security manager.
.
.
.
In conclusion
Hotel Security employees and managers alike play a vital role in maintaining safety and security within the hospitality property. With the right combination of education, certifications, experience, communication, problem-solving, observation, physical ability, knowledge of laws and regulations, and attention to detail, these professionals ensure a secure environment for everyone involved.
.
Do you have guidelines for hiring hotel security employees?
Let me know in the comments.
.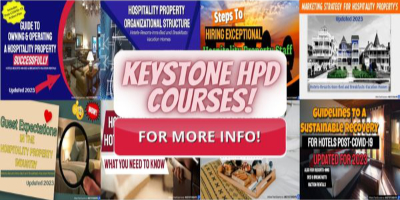 .
Check out all we have to offer to help you succeed
https://courses.keystonehospitalitydevelopment.com/
.
.
You will have access to this episode for as long as you would like, but if you would like to see all the bonuses you would have access to as a member of the Hospitality Property School Group, have a look at the short video in this episode post-show notes.
.
.

.
In our next episode, I will be talking about The Qualifications of a Hotel Security Employee.
.
That's it for today's episode,
Until next time, have a fun day.
.
If you haven't done so yet, make sure to sign up for the INNsider Tips, say hi on social and join one of our groups. And make sure you get your free copy of the "How to Improve Your Hospitality Properties Success" e-book.
.
You can find all the links in the show notes.
.
⇒ TO READ OR LISTEN TO THIS EPISODE ON KEYSTONE HOSPITALITY PROPERTY DEVELOPMENT:
https://keystonehpd.com/key-qualifications-for-hotel-security-employees-351
.
"The Guide to Owning & Operating a Hospitality Property – Successfully" course.
https://KeystoneHPD.com/Course
.
..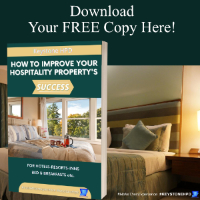 .
Did you get your copy of the "How to Improve Your Hospitality Properties Success" ebook?
KeystoneHPD.com/How-to-Improve-Your-Hospitality-Properties-Success
.
.
.
Get Your INNsider Tips
.
.
Join one of your private groups
https://keystonehpd.com/private-groups
.
.
Say hi on social
Facebook: https://www.facebook.com/KeystoneHPD
.
Twitter: https://twitter.com/KeystoneHPD
.
LinkedIn: https://www.linkedin.com/company/keystone-hospitality-development
.
.
Listen to The Hospitality Property School PODCAST here
keystonehpd.com/hospitality-property-school-podcasts
.
.
YouTube
.
.
A Division of Keystone Hospitality Property Development
.