Tired of employee turnover rates?
Discover innovative strategies that will make your property the ultimate employee hotspot!
Welcome to another edition of Hospitality Property School
I am your instructor, Gerry MacPherson
.
.
In this episode, we're going to talk about some awesome strategies that can help you keep top talent. It's all about creating a work environment that people love and want to stick around in. So, let's dive right in!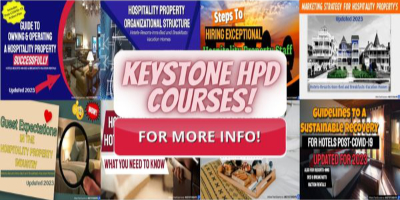 Strategies for Retaining Top Hotel Talent
First things first, offering competitive compensation and benefits is super important. You want to make sure your employees are getting fair salaries, health insurance, retirement plans, and paid time off. You can also consider giving bonuses or profit-sharing programs to keep them motivated for the long haul.
.
Next up, professional growth and development opportunities are key. Your employees want to feel like they're constantly growing and improving. So, offer training programs, mentorship opportunities, and chances for career advancement. Regular feedback and performance evaluations can also help them see where they can improve.
.
Creating a positive work culture is a game-changer. You want your employees to feel happy and satisfied at work. Encourage a good work-life balance, listen to their ideas and input, and celebrate their achievements. You can even throw in some perks like free meals or wellness programs to make their experience even better.
.
Communication is crucial. You need to have open and effective communication with your employees. Check-in with them regularly, have an open-door policy, and give them a chance to provide anonymous feedback. It's important to listen to their concerns and take action on their feedback to show that you value them.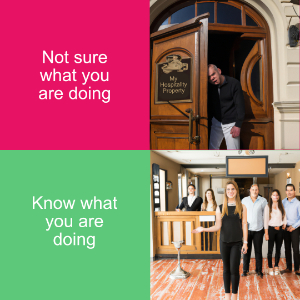 Click the image to find out more
Diversity, equity, and inclusion are essential. Create a workplace culture that embraces diversity and inclusivity. Provide DEI training, establish policies against discrimination and harassment, and promote a welcoming environment. Help your employees learn about different cultures and backgrounds to foster inclusivity.
.
Managing workloads and offering flexibility is vital. Employees need a healthy work-life balance to avoid burnout. Consider flexible scheduling, and remote work options, and make sure the workload is reasonable and manageable.
.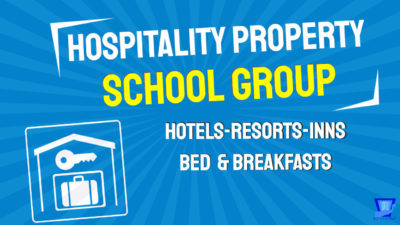 .
If you are a member of the Hospitality Property School Group, as a bonus, I will share ways to find great employees.
.
.
.
Before I let you go, I wanted to tell you we'll be taking a short hiatus and this will be our last episode until mid-September.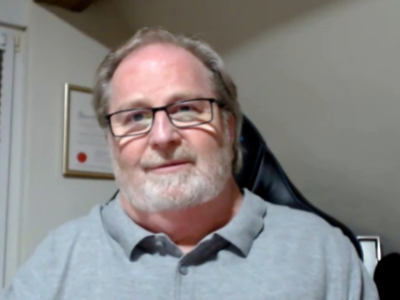 No. we are not taking a tour of Europe or running away to a secluded tropical island.
We've been listening and are going to be revamping Keystone Hospitality Property Development.
While you are hopefully enjoying your summer or for those of you in the southern hemisphere, winter, we'll be working to make Keystone HPD even better for you.
I'll send the occasional notes to let you know how things are going and about the relaunching plans. And before you know it, we'll be back.
Bigger and better than ever.
.
.
In conclusion
Hiring and retaining great employees in the hospitality industry requires a strategic and thoughtful approach. By focusing on qualifications, skills, attitude, and cultural fit, conducting thorough interviews, providing comprehensive training, and offering ongoing support and recognition, you can build a strong and dedicated team that delivers exceptional guest experiences and drives your property's success.
.
Do you have a strategy for retaining top hotel talent?
Let me know in the comments.
.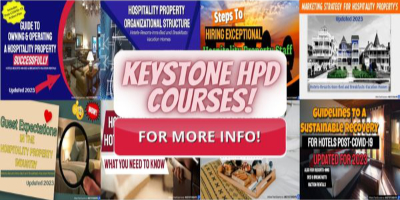 .
Check out all we have to offer to help you succeed
https://courses.keystonehospitalitydevelopment.com/
.
.
You will have access to this episode for as long as you would like, but if you would like to see all the bonuses you would have access to as a member of the Hospitality Property School Group, have a look at the short video in this episode post-show notes.
.
.

.
In our next episode, I will be talking about The Qualifications of a Hotel Security Employee.
.
That's it for today's episode,
Until next time, have a fun day.
.
If you haven't done so yet, make sure to sign up for the INNsider Tips, say hi on social and join one of our groups. And make sure you get your free copy of the "How to Improve Your Hospitality Properties Success" e-book.
.
You can find all the links in the show notes.
.
⇒ TO READ OR LISTEN TO THIS EPISODE ON KEYSTONE HOSPITALITY PROPERTY DEVELOPMENT:
https://keystonehpd.com/effective-strategies-for-retaining-top-hotel-talent-352
.
"The Guide to Owning & Operating a Hospitality Property – Successfully" course.
https://KeystoneHPD.com/Course
.
..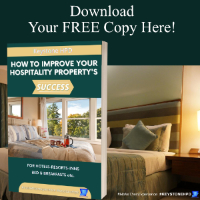 .
Did you get your copy of the "How to Improve Your Hospitality Properties Success" ebook?
KeystoneHPD.com/How-to-Improve-Your-Hospitality-Properties-Success
.
.
.
Get Your INNsider Tips
.
.
Join one of your private groups
https://keystonehpd.com/private-groups
.
.
Say hi on social
Facebook: https://www.facebook.com/KeystoneHPD
.
Twitter: https://twitter.com/KeystoneHPD
.
LinkedIn: https://www.linkedin.com/company/keystone-hospitality-development
.
.
Listen to The Hospitality Property School PODCAST here
keystonehpd.com/hospitality-property-school-podcasts
.
.
YouTube
.
.
A Division of Keystone Hospitality Property Development