Welcome to INNsider Tips.
In today's INNsider Tip, I will talk about How to Overcome Objections When Upselling.
 .
.
You need to train for objections
It is important to train your staff to see and handle different situations. Is the objection real or just a guest's way of saying, I need more time or information?
.
Here are examples of situations they could come across:
The guest would like something but not what you offered
.
Maybe the timing is wrong
.
They are new to your property and you have not built trust yet
.
They don't understand the offer
.
Staff have to decide whether a No is a No, or request for more information
.
Talk with your employees about times they were upsold, and the strategies used.
.
Script out objections you have received for your particular offers, and how they're handled, and then discuss how they could be handled better.
.
Two great rules to follow
Never sell to an extremely frustrated or angry customer.
.
Always show compassion and understanding for your guest's perspective
.
How can you motivate your employees to upsell?
Give incentives
Whether it be a small percentage of the upsell to the salesperson or an incentive that is equitable, so everyone is motivated to contribute. The incentives do not always have to be financial; for example, they could be vouchers, certificates, meals, or movie passes.
.
Guide and support
I have stressed many times in the past how important training is when it comes to upselling. Don't assume because you've told people how to do something, they will be able to just go out and deliver it consistently.
.
You have to observe how your staff handle the upselling conversation and give them feedback and because it's mutually beneficial, have employees critique and share ideas. 
.
All feedback should be positive with options.
.
What to promote
To do this effectively, the first thing is to determine which products or services you wish to promote. Whenever and whatever you decide to promote unless it is perceived as a value to the customer, you'll be wasting your time and not building customer loyalty.  
.
The type of options we have seen work:
.
Special packages (if possible, utilize outside attractions and special events, as well as in-house offers)
.
Champagne, wine, chocolate, and fruit in the rooms
.
Spa or wellness treatments
.
Outdoor excursions and attractions
.
.
Do your guests a favour 
It is a wonderful feeling when your guests rebook because they were being made to feel special. If your customer perceives what you're doing as a favour, they're much more likely to return to the place where they're "treated right."
.
Be yourself 
It does not matter if you are an extrovert or introvert, studies show that the best salespeople are versatile, those who can feel legitimate excitement and enthusiasm for guests' purchases. 
.
That is it for today's INNsider Tip.
.
Before I let you go, I wanted to tell you we'll be taking a short hiatus and this will be our last episode until mid-September.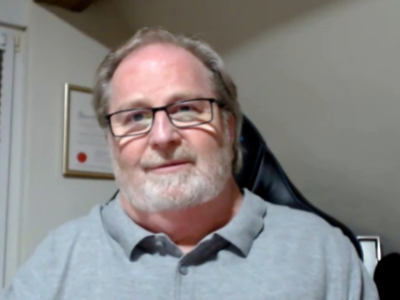 No. we are not taking a tour of Europe or running away to a secluded tropical island.
We've been listening and are going to be revamping Keystone Hospitality Property Development.
While you are hopefully enjoying your summer or, for those of you in the Southern Hemisphere, winter, we'll be working to make Keystone HPD even better for you.
I'll send the occasional notes to let you know how things are going and about the relaunching plans. And before you know it, we'll be back.
Bigger and better than ever.
.
If you haven't done so yet, make sure to subscribe, so you don't miss any future tips and join one of our groups that best serve your needs.
.
You can subscribe at
https://keystonehpd.com/how-to-overcome-objections-when-upselling-innsider-tips-065
.
If you would like to see all the bonuses you would have access to as a member of the Hospitality Property School Group, have a look at the short video in this episode's post-show notes.

.
To find your best group option visit
https://keystonehospitalitydevelopment.com/private-groups
.
.
Get Your INNsider Tips
.
.
That's today's INNsider tips.
Until next time, have a fun day.
.
A Division of Keystone Hospitality Property Development
.