Welcome to
INN
sider Tips.
In today's
INN
sider Tip, I will talk about how to keep employees passionate.
 .
.
When a hospitality property is small or independent, what is the best way to train new staff and keep them passionate about their work?
 .
This is a good question to ask yourself.
 .
There is always something new to learn. The day you stop learning is the day you stop living. We should all pick up new skills, ideas, viewpoints and ways of working every day. This is not a rule for your work but a rule for life.
 .
The first goal of any property is simply to survive.
 .
To do this you need a business model that works and you always need to prove that your business model works.
 .
To keep these excellent employees it is your duty to help them to continue to learn and improve their skills.
 .
This isn't an option!
 .
If your employees aren't growing in their careers as your business grows and develops, they will quickly lose enthusiasm for their work and your property. Before you know it, you will have unhappy employees as well as unhappy customers.
 .
When you have excellent employees, most often they have a desire to learn, which gives you and your property a competitive advantage over other properties.
 .
Small properties have an opportunity to attract people who are eager to try fresh approaches and have great ideas about how to do things differently, rather than employees who are working toward attaining a specific post or title.
 .
That is it for today's INNsider Tip.
 .
Make sure to subscribe so you don't miss any future tips and make sure to join one of our groups that best serve your needs.
 .
You can subscribe at
http://keystonehpd.com/how-to-keep-employees-passionate-innsider-tips-036
.
..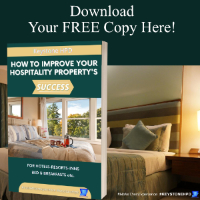 .
Did you get your copy of the "How to Improve Your Hospitality Properties Success" ebook?
KeystoneHPD.com/How-to-Improve-Your-Hospitality-Properties-Success
.
.
.
To find your best group option visit
https://keystonehospitalitydevelopment.com/private-groups
.
.
Get Your INNsider Tips
.
.
That's today's INNsider tips.
Until next time, have a fun day.
.
A Division of Keystone Hospitality Property Development
.