Hotel restaurants and bars are a couple of the most important departments that can support a property's overall sales and popularity but mistakes can be made.
Here are 11 Useful Tips to Open a Wonderful Hotel Restaurant and Bar.
Welcome to another edition of Hospitality Property School.
I am your instructor,

Gerry MacPherson.
.
 .
If you have developed your restaurants correctly, focusing on providing the best possible dining experience, you want to ensure your guests visit them during their stay.
 .
Hotel restaurants are important for several reasons.
 .
Foremost, they provide guests with a convenient place to eat while they are staying at a property. This is especially significant for travellers who may not be familiar with the local area and may not know where to find good restaurants nearby.
 .
Secondly, hotel restaurants can often offer a wide range of menu options, making it easy for guests to find something that they will enjoy.
 .
And third, restaurants can be a great source of revenue for the hotel, helping to offset the costs of operating a property and providing guests with a high-quality experience.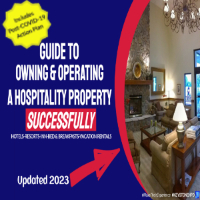 1. Hire the right restaurant manager
When hiring a restaurant manager, it is essential to look for someone who has experience in the industry and a proven track record of success. Additionally, the right restaurant manager should have strong leadership skills, excellent communication and interpersonal skills, and the ability to motivate and manage a team of staff.
.
They should also have an in-depth understanding of the restaurant's menu and be able to make informed decisions about food and beverage selection, pricing, and promotions.
.
It is also important for the restaurant manager to have a strong customer service orientation and be committed to providing an exceptional dining experience for guests.
.
A restaurant manager is responsible for managing one or all of the food and beverage operations within a hotel. Depending on the hotel, some managers have to oversee many types of operations including bars, cocktail lounges, restaurants, banquet halls, cafés, and even room service orders.
.
While a hotel restaurant manager shares many similarities with your typical restaurant manager, they do have a wider range of responsibilities. 
 .
.
2. Hire and train the right people 
Hiring staff for your food and beverage operations is just as critical as hiring staff for your front desk or other areas of customer service.
.
You'll need qualified staff that should have worked in the hospitality industry and specifically in the hotel industry. Pay special attention to cultural fit and skills that are harder to teach, like personality, and how they make guests feel.
.
Your staff will likely interact with guests more than once, so their customer service skills need to be top-notch. Proper training will be essential.
 .
 .     
3. Research what the visitors of your hotel like to eat
Before deciding the conception and the cuisine that your hotel restaurant will offer, it is imperative to thoroughly research what the potential visitors of your hotel would like (or expect) to eat during their stay. Compare the results with the various dining options offered in your region, and determine a competitive concept for your restaurant.
 .
 .     
4 4.

Design your restaurant differently from the rest of your hotel
When visiting a new destination, travellers want to investigate the surrounding area and its local culture. Making your hotel restaurant look like a true hot spot in the city, would make it even more attractive and successful.
 .
Pick the right location within your property and create a restaurant that is welcoming and offers a complete and enjoyable experience. Try to differentiate the hotel restaurant design from the rest of your hotel, to give to your guests a new place to discover.
.
.    
   5. I

ntroduce the local cuisine and local food habits
Food is extremely important for determining your guests' staying experience and gives a strong identity to your destination. The first thing that your guests expect to try during their stay at your hotel, is the local cuisine and recipes.
 .
Ask your Chef to create a menu that will offer to your guests at least a basic local dining experience. Make sure to offer a local touch not only to your a la carte menus but to your breakfast as well.
.
.
6  6.

Don't serve your breakfast in the same place you offer lunch or dinner
One of the most important factors that influence your guests' experience is place identity.
.
Almost all of your guests will begin their day in the breakfast room, so make sure to choose a spacious, naturally lit and pleasing location. Keep in mind that not everyone likes to eat dinner where they have had breakfast since they always prefer to live another and distinctive experience.
 .
If possible, build your main restaurant at a different spot, even if this will make it a bit smaller. It is always better to have a small & successful restaurant than a big, empty dining hall without identity.
 .
 .
7.

  

Make customer service a top priority
Customers staying overnight should be able to experience the same level of service throughout their stay and restaurant staff often interact with repeat customers in a short period of time. This means there will likely be more customer touchpoints than in a regular restaurant.
.
While customer service is key in any hospitality operation, offering consistent, quality service is one of the main pillars of running a restaurant.
 .
Customers should encounter the same great service whether they're purchasing a coffee at the hotel café or sitting down at the hotel bar.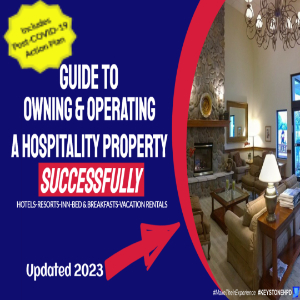 8.

  

Plan to offer room service 
One of the main discriminators between a regular restaurant and a hotel restaurant is the opportunity to order room service or to charge a meal to a room. Offering room service is a must-have feature for many restaurants.
 .
When done right, this can be a great offering for overnight guests. When done wrong, this can open the door to negative reviews and customer experience. 
.
 .
9.

  

Choose a POS that works with your PMS 
When choosing a POS you need to search for one that you can be easily plugged into your PMS. 
Find a compliant system that can work around specific challenges and needs. Your priorities should include:
·      Connect with your PMS and lets you charge-to-room
 .
·      The ability to manage multiple restaurant locations with one system 
 .
·      Customize different menus for different locations, dine-in or room service
 .
·      Access customer information across locations
 .
·      Train staff easily 
.
 . 
10.

               

Create a

b

uzz
Another way to create a standalone hotel restaurant is by partnering with a well-known local or national restaurant operator or celebrity chef to create buzz.
.
Travellers and locals alike are seeking experiences that offer more. The ones that get it right are being lauded both nationally and internationally as go-to destinations.
 .
.
11.

               

A bar with your restaurant
Hotel restaurants also have to have great bars. A great bar is entertainment and without a great bar, you will not have a great restaurant.
.
People are no longer wanting to go have dinner and then go somewhere else for entertainment. The bar has become the entertainment.
.
Hotel models need to be designed to appeal to a wider mix of people than a traditional restaurant. This includes hotel guests, both vacationers and business travellers; guests from nearby hotels; and locals.
.
In the Pre-Covid days, the concept of serving drinks along with the food at restaurants observed a steep rise. This is primarily one of the main reasons why premium casual dining restaurants where the ambiance is casual, and liquor is served, flourished so much during this time.
.
In a perfect world, the restaurant/bar business should be 30 to 40 percent from the hotel; 20 to 30 percent from other hotels and the remainder locals; If you do reach a higher percentage of locals, you're on the right track.
.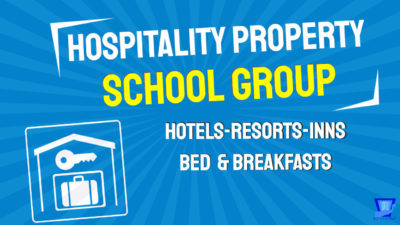 .
If you are a member of the Hospitality Property School Group, as a bonus, I will give you 11 more important bar setup ideas for a restaurant
.
.
In conclusion
Using these tips will transform your restaurant/bar into a 'hot spot' of your hotel, a hot spot that will attract both guests and locals, giving you the opportunity to increase your property's overall sales and popularity.
 .
If you have developed your restaurants correctly, focusing on providing the best possible dining and entertainment experience, you'll be giving your customers a reason to visit over and over again.
 . 
How are you utilizing your restaurant space?
Let me know in the comments.
 .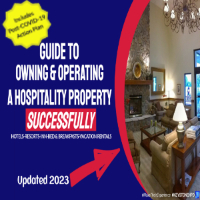 We cover more on independent hotels, resorts, inns, bed & breakfasts, vacation rentals in
"The Guide to Owning & Operating a Hospitality Property – Successfully" course.
You find more information at KeystoneHPD.com/course
.
You will have access to this episode for as long as you would like, but if you would like to see all the bonuses you would have access to as a member of the Hospitality Property School Group, have a look at the short video in this episode post-show notes.
.
.

.
In our next episode, I will be talking about 6 Strategies for Contending with Hotel Staff Shortages.
.
That's it for today's episode,
Until next time, have a fun day.
.
If you haven't done so yet, make sure to sign up for the INNsider Tips, say hi on social and join one of our groups. And make sure you get your free copy of the "How to Improve Your Hospitality Properties Success" e-book.
.
You can find all the links in the show notes.
.
⇒ TO READ OR LISTEN TO THIS EPISODE ON KEYSTONE HOSPITALITY PROPERTY DEVELOPMENT:
https://keystonehpd.com/how-to-fire-an-employee-the-right-wrong-ways-322
.
"The Guide to Owning & Operating a Hospitality Property – Successfully" course.
https://KeystoneHPD.com/Course
.
..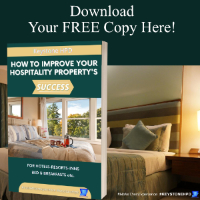 .
Did you get your copy of the "How to Improve Your Hospitality Properties Success" ebook?
KeystoneHPD.com/How-to-Improve-Your-Hospitality-Properties-Success
.
.
.
Get Your INNsider Tips
.
.
Join one of your private groups
https://keystonehpd.com/private-groups
.
.
Say hi on social
Facebook: https://www.facebook.com/KeystoneHPD
.
Twitter: https://twitter.com/KeystoneHPD
.
LinkedIn: https://www.linkedin.com/company/keystone-hospitality-development
.
.
Listen to The Hospitality Property School PODCAST here
keystonehpd.com/hospitality-property-school-podcasts
.
.
YouTube
.
.
A Division of Keystone Hospitality Property Development
.