I'm often asked, "What are the benefits of owning a bed and breakfast?".
Stay with me and I'll share 17 benefits you need to know.
Welcome to another edition of Hospitality Property School.
I am your instructor, Gerry MacPherson.
.
.
A bed and breakfast is a short-term lodging that offers guests the opportunity to enjoy a home-like setting with a morning breakfast included.
.
This type of business is normally private family homes, most of which also have their hosts residing on site. Most properties will accommodate guests with a private bedroom and bathroom, while common areas serve coffee, tea, and breakfast.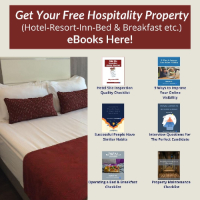 List of the benefits of owning a bed and breakfast
1. The business is easy to learn
The business model for a bed and breakfast is quite simple, which makes launching and building the business more seamless.
.
When you are thinking of starting a bed and breakfast, there is a lot of useful resources and information online (Facebook groups, YouTube videos, & Keystone HPD). These recourses can help with any questions or concerns.
.
.
2. You can design the type of business you want
When you own a bed and breakfast, then you have full control of the atmosphere you wish to create. The interior design, room designs, and common areas are all blank canvas. In North America, the average bed and breakfast can get started with just 4 rooms, while most have 11 or less. Whether you stick with a theme or you decorate based on your own tastes, you have the opportunity to mould something around what you already love to do.
.
.
3. You can work at home
Almost 80% of bed and breakfast owners live on their business property. With the average size of the property being around 530 square metres, it doesn't take much to remodel an existing property to be suitable for guests. Even if you charge the industry average daily rate, the amount of profit per room each night is approximately1/3. If you have a good business plan and a decent sales rate means you can have a very comfortable living by doing something that you're passionate about.
.
.
4. It can be rewarding work
Starting a bed and breakfast can be rewarding, as you are solving an immediate issue for your customer and you're working on something you truly care about. You get to follow your passion. You'll find yourself devoting as much time and energy as possible to the business to make it successful.
.
.
5. Location is everything!
If you are in a good location, it will often speak for itself and can serve as its very own marketing tool. It's important to choose a location in a high-traffic area so you can generate curiosity and get people through your door.
.
.
6. If you own your property initial start-up costs are not astronomical
The primary cost that new bed and breakfast owners face when remodelling an existing property is the inclusion of private bathrooms. You'll need the building permits, health and safety inspections, and some zoning reviews, depending on your community, as well as parking and sign permits. If you own a typical home of proper size, you can often get everything at huge savings.
.
.
7. You are the boss and can't be fired
You are the one to make decisions for almost all of the operations. Making all the decisions can be energizing.
.
If you make an error (and everyone does) and are willing to admit it right away, most customers are very forgiving. If you can come to an understanding with the affected party, you can still create a positive experience.
.
One of the best parts of becoming a bed and breakfast owner is that you can develop a local following by selling products you may have at craft shows, farmers' markets, or even local storefront businesses! This can be additional revenue streams and a way to build a loyal customer base.
.
.
8. You benefit from physical activity
Bed and Breakfast owners typically are involved in a much greater degree of movement than the average office job. This can have a positive impact on energy levels and your overall health. Most days, you will spend your day walking, running errands, and performing a multitude of tasks.
.
.
9. Important business connections
As a bed and breakfast owner you never know how'll you will meet. There are chances for amazing opportunities.
.
.
10. Wonderful perks and discounts
Another benefit of owning a bed and breakfast is the perks. As a seller of tourism industry products/services, you typically also get to enjoy perks and discounts.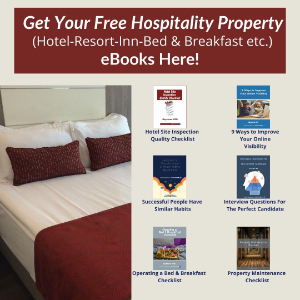 11. You can market your rooms on different platforms.
There are a number of different ways and platforms you can utilize to get your bed and breakfast see.
For example:
Define and target your target audience
.
.
Get connected to maximum OTAs
.
.
.
.
Begin with online advertising
.
Involve content marketing
.
.
12. You can set your schedule
If you're thinking that a bed and breakfast is more of a weekend opportunity than a year-round business, then you can structure your home in a way that allows this to happen. You can open on Friday, Saturday, and Sunday or for special occasions if that's what you want to do.
Although you won't earn any cash per room when you're not open for business, you'll gain more control over your life.
.
.
13. You can market your property to your ideal guest
A bed and breakfast naturally markets itself to individual demographics. Most of your travellers are going to be on vacation, which means they're coming to your property to relax or explore. You can price your rooms at a rate which limits who stays with you, although higher prices mean you'll need to provide more services and better rooms to make the investment feel worthwhile.
.
.
14. You get to mingle with your guests
If you are the type of individual that thrives on human interaction, then this is the business for you. Unlike a hotel, the bed and breakfast is a place where people can choose to socialize with one another. For those who are extroverts, there is nothing better than a chat with someone new while getting ready for the day. Then you can show people all the local hidden gems that don't make it onto the tourism brochures.
.
.
15. You're in control of your meals
You're always in control of the cooking, so that means you are in charge of the menu. It's important to remember vegetarian, vegan, and gluten-free options to help people feel satisfied with their stay. Some people may have food allergies, so ask about what they can or cannot eat before you start baking. You can stick with your comfort zone or experiment – it's your place.
.
.
16. You have the power to generate referrals
This business is all about referrals, which can be a very impactful way to attract and retain customers. It's critical that you have a referral program in place that motivates your guests to tell their friends and family about your property.
.
.
17. It does not get boring
Being a bed and breakfast owner is never boring. The job offers a lot of diversity and allows you to meet interesting people from all walks of life.
.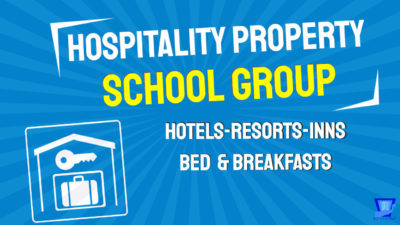 .
If you are a member of the Hospitality Property School Group, as a bonus, I will share with you a list of 16 cons of owning a bed and breakfast.
.
.
.
In conclusion
The benefits of owning a bed and breakfast concentrate more on the experience than the money you can earn. If you love meeting new people and wish to provide them with a safe place to stay, while earning some extra cash, then this business opportunity could be perfect for you.
.
If you are looking for a business which provides an immediate financial return, you may want to consider other options.
 .
Are you considering opening a bed & breakfast?
Let me know in the comments.
 .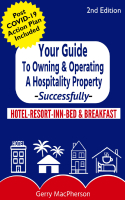 .
We cover more on organizational structure in "The Guide to Owning & Operating a Hospitality Property – Successfully" book & course. You find more information at KeystoneHPD.com
You will have access to this episode for as long as you would like but if you would like to see all the bonuses you would have access to as a member of the Hospitality Property School Group, check out the short video in this episode post-show notes.
.
.

.
Our next episode is going to be our 300th and as a thank you, we will be celebrating by offering some incredible offers and opportunities. So make sure not to miss it.
.
That's it for today's episode,
Until next time, have a fun day.
.
If you haven't done so yet, make sure up sign up for the INNsider Tips, say hi on social and join one of our groups. And make sure you get your free copy of the "How to Improve Your Hospitality Properties Success".
.
You can find all the links in the show notes.
.
⇒ TO READ OR LISTEN TO THIS EPISODE ON KEYSTONE HOSPITALITY PROPERTY DEVELOPMENT:
https://keystonehpd.com/17-benefits-of-owning-a-bed-and-breakfast-299
.
"The Guide to Owning & Operating a Hospitality Property – Successfully" course.
https://KeystoneHPD.com/Course
.
..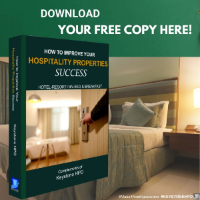 .
Did you get your copy of the "How to Improve Your Hospitality Properties Success" ebook?
KeystoneHPD.com/How-to-Improve-Your-Hospitality-Properties-Success
.
.
.
Get Your INNsider Tips
.
.
Join one of your private groups
https://keystonehpd.com/private-groups
.
.
Say hi on social
Facebook: https://www.facebook.com/KeystoneHPD
.
Twitter: https://twitter.com/KeystoneHPD
.
LinkedIn: https://www.linkedin.com/company/keystone-hospitality-development
.
.
Listen to The Hospitality Property School PODCAST here
keystonehpd.com/hospitality-property-school-podcasts
.
.
YouTube
.
.
A Division of Keystone Hospitality Property Development