Hotel evaluations are an important aspect of the hospitality industry, as they determine the rating and ranking of a property.
So, what do hotel evaluators look for?
Welcome to another edition of Hospitality Property School.
I am your instructor, Gerry MacPherson.
.
.
Hotel evaluators, also known as mystery shoppers or inspectors, are responsible for assessing a wide range of factors that determine the overall quality and guest experience of a hotel. From the cleanliness of the guest rooms to the efficiency of the front desk staff, hotel evaluators look at every detail to ensure a hotel is meeting industry standards.
.
In this episode, I'll dive into the world of hotel evaluators and explore the key factors that evaluators look for when assessing a hotel property.
.
.
What are hotel evaluators or mystery shoppers?
A hospitality property evaluator or mystery shopper is a person or people that are commonly used by hoteliers and retailers etc. to measure the quality of customer service, their products, and service delivery in their physical presence.
.
Hospitality property mystery shopper assignments are done at many of the finest chain and independent properties in the world. Properties can be large with hundreds of rooms or smaller boutique establishments.
They usually consist of a one or two-night stay, and the evaluation will normally include:
evaluating the reservation process
.
valet parking (if applicable)
.
check-in and check-out processes
.
dining (meals at the property are usually included and involve visiting on-site restaurants and bars and getting room service-if applicable)
.
.
…and more
.
Hospitality mystery shopper reports consist of checklists and narratives.
.
The checklists are straightforward but could contain hundreds of YES or NO questions.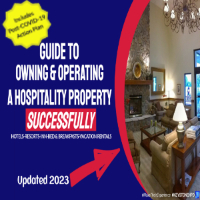 Narratives can be very long and detailed. It is not uncommon to submit narratives of upwards of 10,000 words for a three-night stay. The amount of writing depends on the length of stay and how many tasks a hotelier or innkeeper requires to be completed.
.
It is for this reason, hospitality property mystery shops are scheduled to evaluators with a consistently high standard of reporting performance.
.
Evaluators are professionals that build up their experience by taking on easier non-hotel assignments such as evaluating businesses over the phone, short shopping experiences and restaurants. As they foster their track record for doing great reports and proving themselves, they are assigned larger hospitality properties.
.
The assignments are normally difficult and detailed.
.
.
What will hotel evaluators cost?
There will be cost occurred, but the information gathered could well be worth the expenditure.
.
The cost would include:
full reimbursement for all costs incurred on-site
.
.
travel costs to and from the property
The evaluator is required to charge or pay for the full cost of the stay as a normal guest would do, and reimbursement for the evaluation is paid after the final report and all itemized receipts have been submitted and approved.
.
As the client, you can issue a mandatory rate cap on the stay, specify the dates the evaluation can take place and the room types available for booking.
.
In most situations, an hotel evaluators will book a room within 48 hours of being assigned the job, and it will most likely be a refundable rate if one is offered at the property. This is protection against 11th-hour emergencies or rescheduled requests by the client.
.
Before the stay, the evaluator will be sent all the paperwork related to the job, including the client objectives document and is required to print them so that nothing is missed during the stay. Missing something on the visit could result in the report being rejected.
.
All interactions are to be recorded and narratives are written as quickly as possible after an interaction, so it is still fresh.
.
Photographs are often a requirement and at times can be up to 100 photos. The images are digital and uploaded to the report.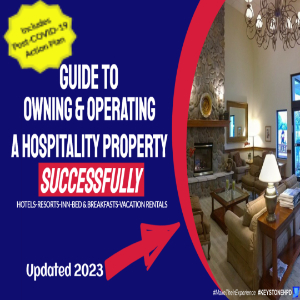 How they report
hotel evaluators are required to be professional, take each assignment seriously and not look at them as a vacation.
.
An experienced evaluator will fill out the checklists as they complete each task and write narratives as soon as possible.
They are required to follow any or all guidelines strictly. If the instructions say to arrive between 3:00 pm and 5:00 pm, evaluators have to arrive between 3:00 pm and 5:00 pm. If they say to go to the pool, and it is murky and cold, they still have to go to the pool. If they say do not order an appetizer, they do not order an appetizer. You as a client will have included these objectives for a reason.
.
The reports need to be accurate and honest.
.
If you are a member of the Hospitality Property School Group, as a bonus, I'm going to share a list of the primary categories and sub-categories for each area of a hotel inspection.
.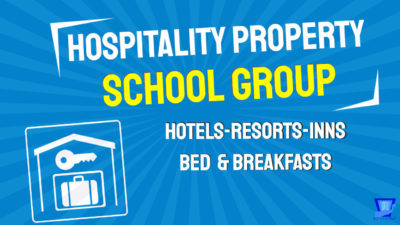 .
If you are a member of the Hospitality Property School Group, as a bonus, I will share a list of the primary categories and sub-categories for each area of a hotel inspection.
.
.
.
In conclusion
Hotel evaluators are responsible for assessing the quality of the guest experience at hotels and identifying areas for improvement.
.
Their findings and recommendations for improvement can help the hotel improve the guest experience and ensure that the hotel is meeting the needs of its guests. Effective hotel evaluators possess strong observational skills, attention to detail, and the ability to remain objective and unbiased. They also have a good understanding of the hospitality industry and what guests expect from a hotel stay.
.Overall, hotel evaluators play a crucial role in maintaining the high standards of hotels and providing guests with a positive and memorable experience.
.
Have you ever used hotel evaluators? What was your experience?
Let me know in the comments.
.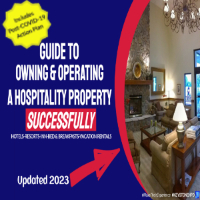 We cover more on independent hotels, resorts, inns, bed & breakfasts, vacation rentals in
"The Guide to Owning & Operating a Hospitality Property – Successfully" course.
You find more information at KeystoneHPD.com/course
.
You will have access to this episode for as long as you would like, but if you would like to see all the bonuses you would have access to as a member of the Hospitality Property School Group, have a look at the short video in this episode post-show notes.
.
.

.
In our next episode, I will be talking about 6 Strategies for Contending with Hotel Staff Shortages.
.
That's it for today's episode,
Until next time, have a fun day.
.
If you haven't done so yet, make sure to sign up for the INNsider Tips, say hi on social and join one of our groups. And make sure you get your free copy of the "How to Improve Your Hospitality Properties Success" e-book.
.
You can find all the links in the show notes.
.
⇒ TO READ OR LISTEN TO THIS EPISODE ON KEYSTONE HOSPITALITY PROPERTY DEVELOPMENT:
https://keystonehpd.com/rise-above-the-competition-understanding-what-hotel-evaluators-want-329
.
"The Guide to Owning & Operating a Hospitality Property – Successfully" course.
https://KeystoneHPD.com/Course
.
..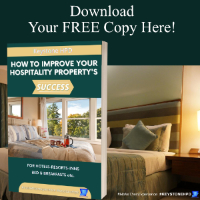 .
Did you get your copy of the "How to Improve Your Hospitality Properties Success" ebook?
KeystoneHPD.com/How-to-Improve-Your-Hospitality-Properties-Success
.
.
.
Get Your INNsider Tips
.
.
Join one of your private groups
https://keystonehpd.com/private-groups
.
.
Say hi on social
Facebook: https://www.facebook.com/KeystoneHPD
.
Twitter: https://twitter.com/KeystoneHPD
.
LinkedIn: https://www.linkedin.com/company/keystone-hospitality-development
.
.
Listen to The Hospitality Property School PODCAST here
keystonehpd.com/hospitality-property-school-podcasts
.
.
YouTube
.
.
A Division of Keystone Hospitality Property Development
.