How do you find great employees?
Employees, that share your philosophy, will care about your guests, and have excellent attention to detail?
I will explain how to make recruiting the right hotel employees easier.
Welcome to another edition of
Hospitality Property School.
I'm your instructor,
Gerry MacPherson.
 .
 .
Recruiting the appropriate hotel employees to help you achieve your vision is one of the most crucial steps to making your entire hotel business run by design.
 .
It is now time to consider the kind of organizational culture you want in your hotel because you must not recruit staff until you are clear about what type of people you want running it.
 .
You can always train, but finding the right people with the appropriate characteristics to build a profitable business with the right culture is not always easy.
 .
Just as your ideal guest, so you should also know your ideal employee, so you know exactly what to look for.
 .
In a perfect world, you would clone yourself, so you know that everything is done to your satisfaction.
 .
Unfortunately, we do not live in a perfect world, and you will need help.
 .
Depending on the size of your operation, this can be a very time-consuming job.
 .
 .
How Do You Find Great Employees?
Employees that share your philosophy.
 .
Follow your operations manual.
 .
Will care about your guests.
 .
Are willing to bend over backwards when offering service.
 .
And have great attention to detail.
 .
To begin with, when advertising a job don't waste your time interviewing everyone who sends in an application. There is a way to weed out many applicants by using a simple technique when writing the ad. In the job description, instruct anyone replying, to include a specific word or phrase in their cover letter. A word or phrase you have placed in the ad.
 .
For example, football
 .
When you receive the applications, just intend to review those who have included the specific word or phrase. This shows attention to detail, and it is a start in the right direction.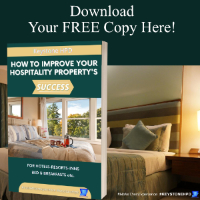 When it comes to interviewing, you will have two options
Unstructured interviews
 .
Structured interviews
 . 
If an interview is unstructured, it doesn't mean you don't prepare questions ahead of time. An unstructured interview allows potential employers to ask different questions to each candidate. This would become an opportunity for an employer to judge candidates based on whom they get along well with, rather than whether the candidate is qualified for the role.
 .
A structured interview is a process in which all candidates are asked the same predetermined questions in the same order. It helps you minimize biases or personality preferences that could otherwise affect your decision to move forward with a candidate.
 .
 .
What should you be looking for in a candidate?
You have to look at your priorities. Do you want candidates with more hard skills or soft skills?
 .
Most companies hire based on hard skills because it's easy to make decisions on such binary questions as "Do you have 3+ years of experience on the front desk?" or "Do you understand booking systems?" But with such variability in a position's requirement—does the answer to that question really help you qualify a candidate?
 .
In today's travel industry, soft skills are becoming more important, and you need to look for specific elements during the hiring process. You look to see if the candidate has self-awareness, self-regulation, motivation, empathy and social skills. These are the five elements that makeup one's emotional intelligence.
 .
When it comes to hiring individuals, emotional intelligence is really something you have to identify through face-to-face conversation. Can you hear the excitement in the candidate's voices when they tell you about their work experience?
 .
You will be able to judge …
Self-awareness: Have they shown a genuine interest in helping others on their team?
 .
Self-regulation: Does the candidate know their strengths and weaknesses?
 .
Motivation: How does the candidate speak about their previous company? What relationships did they build?
 .
Empathy: Can they understand and share the feelings of others?
 .
Social skills: How did the candidate handle a frustrating situation or a missed goal?
 .
Look for these cues in the interview stage of your hiring process, and make sure to value those skills just as highly as any technical skill or relevant experience. You can always train candidates on how to make a bed—it's much harder to teach emotional intelligence.
Interestingly, most properties don't train their employees in soft skills. According to a study by a global human resource consulting firm, only 11% of senior leaders are effective at displaying empathy and maintaining others' esteem.
 .
Here are a few suggestions:
Make sure your on-site content is optimized for job searchers. Do your job descriptions contain keywords that a jobseeker might type into a search engine? Are you using their diction?
 .
Use social media to demonstrate your company's culture, values, and mission. Social media isn't just a high-level marketing strategy, it's often a candidate's first touchpoint with your business.
You can try starting a LinkedIn group where prospective candidates can ask you questions. Put your Twitter handle on your careers site, so candidates can tweet your messages and follow your posts.
Use specific qualifications that candidates can quickly identify with.
 .
Your goal should be to build trusting relationships. Showing people that your business cares to develop their skills and help them grow their careers. Once you've done this, you'll have a much easier time approaching your perfect candidates when that perfect opening comes up.
 .
During the first interview, start with your
 .
Experience and Philosophy
 .
Your Properties & Responsibility Guidelines
 .
Meet with each applicant individually to discuss their reactions to and feelings about the guidelines., as well as their background and experience.
 .
 .
Structured Interview Questions                                                                                    
To create structured interview questions, you must first craft a detailed job description with all the necessary components of the role, as well as any "nice-to-haves". Once you have a job description, which should be included in your operations manual, use it as a guide to writing a list of hard and soft skills you're looking for in a candidate.
 .
Next, you'll want to create a list of role-specific questions. For instance, you might consider asking:
1. Give me an example of a time you had to [important job skill].
 .
2. What do you think will be your greatest challenge with this role?
 .
3. What most excites you about this role?
 .
4. Tell me how you would handle [specific job challenge].
 .
These questions will vary depending on the role. You'll also want to gauge the candidate's interest in your company in general, as well as their work ethic.
 .
 .
Here are a few general structured interview questions:
1. Can you tell me a little about yourself?
 .
2. What do you know about the company?
 .
3. What are your greatest professional strengths? Alternatively, what are your weaknesses?
 .
4. What is your greatest professional achievement?
 .
5. Where do you see yourself in five years?
 .
There are structured interview questions you might want to ask to get a better sense of someone's leadership skills, willingness to learn, or ability to handle themselves under pressure.
 .
Take a look at the following structured interview questions, divided by category, for further inspiration.
 .
 .
To rate leadership ability
1. You indicated on your resume that leadership is one of your strengths. Describe an experience in which you used your leadership abilities.
 .
2. Tell me about a time when you delegated a project to others effectively.
 .
3. Tell me about a time you took the lead in a team project. What was the project outcome?
 .
4. Can you recall a time when you had to give negative feedback to a colleague? How did you express this feedback?
 .
 .
To rate dependability
1. If your manager asked you to complete a task you thought impossible at first, what would you do?
 .
2. Tell me about a time when you had multiple important projects to finish and how you prioritize them.
 .
 .
To rate willingness to learn
1. Tell me about a time you failed a project. How did you try to avoid failure? What did that experience teach you?
 .
2. Tell me about a time you had to learn something you weren't familiar with rapidly.
 .
3. Which other companies in the hospitality property industry do you admire? Why?
 .
 .
Keep in mind
A structured interview has plenty of benefits—but, of course, it also has its drawbacks.
 .
A structured interview leaves little room for building rapport. When a candidate answers a question, you move to the next question, even if the following question has little relevance to the candidate's unique response.
 .
If you feel a structured interview is too rigid for your workplace, but still want to use general guidelines to ensure fairness in your recruitment process, you might consider a semi-structured interview as an alternative.
 .
A semi-structured interview still requires you to create a list of open-ended questions, and subsequently ask role-specific questions.
 .
This type of interview also provides more opportunity for you to tailor the conversation naturally, either by excluding questions you feel are redundant or asking follow-up questions when you feel it's necessary.
 .
Ultimately, a semi-structured interview requires you to follow a predetermined set of questions but allows it to feel more conversational innately.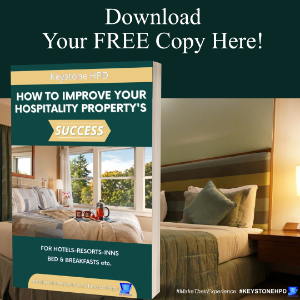 The next phase is critical; role play with situations they will probably encounter at any property. Clarify that you do not want them to answer the way they think you want them to answer, but to react the way, they feel would be right.
 .
This should be done for every position at your property. You have to remember your priority is customer service and all your employees should embrace this, as studies have shown that the better the customer service, the higher the profits.
 .
Hire those who show empathy, kindness, and humility.
 .
You might be thinking.
"Wait a minute! Isn't experience more important?"
 .
The emotional skill can't be taught, you can't give staff the wish to bend over backwards for customers.
 .
Hire for the emotional skill, trains for the others.
.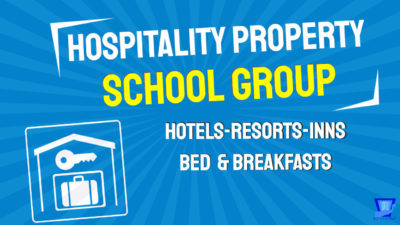 .
If you are a member of the Hospitality Property School Group, as a bonus, I'm going to share the procedure for your employee's first day.
.
.
In Conclusion
Provide professional experience through the interview process. The candidate experience is instrumental in giving candidates a positive feeling about your property.
 .
And remember, emotional intelligence and soft skills are often more impactful to a hospitality property employee's success than their technical skills or existing experience. Hire for the character—train for skill.
 .
Where have you found your best employees?
Kindly let me know in the comments.
 .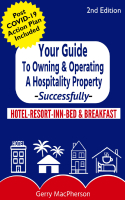 .
We cover more on organizational structure in "The Guide to Owning & Operating a Hospitality Property – Successfully" book & course. You find more information at KeystoneHPD.com
You will have access to this episode for as long as you would like but if you would like to see all the bonuses you would have access to as a member of the Hospitality Property School Group, check out the short video in this episode post-show notes.
.
.

.
In our next episode, I will be talking about 6 Strategies for Contending with Hotel Staff Shortages.
.
That's it for today's episode,
Until next time, have a fun day.
.
If you haven't done so yet, make sure to sign for the INNsider Tips, say hi on social and join one of our groups. And make sure you get your free copy of the "How to Improve Your Hospitality Properties Success" e-book.
.
You can find all the links in the show notes.
.
⇒ TO READ OR LISTEN TO THIS EPISODE ON KEYSTONE HOSPITALITY PROPERTY DEVELOPMENT:
https://keystonehpd.com/recruiting-the-right-hotel-employees-317
.
"The Guide to Owning & Operating a Hospitality Property – Successfully" course.
https://KeystoneHPD.com/Course
.
..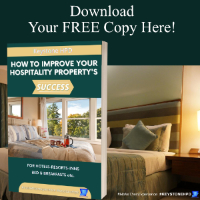 .
Did you get your copy of the "How to Improve Your Hospitality Properties Success" ebook?
KeystoneHPD.com/How-to-Improve-Your-Hospitality-Properties-Success
.
.
.
Get Your INNsider Tips
.
.
Join one of your private groups
https://keystonehpd.com/private-groups
.
.
Say hi on social
Facebook: https://www.facebook.com/KeystoneHPD
.
Twitter: https://twitter.com/KeystoneHPD
.
LinkedIn: https://www.linkedin.com/company/keystone-hospitality-development
.
.
Listen to The Hospitality Property School PODCAST here
keystonehpd.com/hospitality-property-school-podcasts
.
.
YouTube
.
.
A Division of Keystone Hospitality Property Development