Welcome to INNsider Tips.
In today's INNsider Tip, I will share more interview stress questions and answers.
.
.
You want to keep the interview as positive and as relaxed as possible, but sometimes the position you are hiring for could be stressful.
.
Here are a few stress questions you could ask to see how the candidate reacts.
.
What would you say if I told you this interview was going badly?
.
Why haven't you progressed more in your career?
.
Is that the best answer you can give me? Let's move on.
They may sound a little harsh but they are nothing compared to angry customers yelling at them because the rooms are not ready.
.
Why do you want to work with our property and what are your goals in the future?
With this question, you can best judge the candidate on their expectations from this job and if their future plans involve working with your property.
.
In general, I do not feel is appropriate to ask about a person's age, gender, sexual preference, religion, family planning or political leanings when it comes to hiring at a hospitality property.
In some countries these questions are illegal.
.
Before making any decisions, ask the candidates how they feel about the following statements.
.
"The customer is not always right, but whether they are or not, it is our job to make them feel that way".
.
"Everyone who works here is expected to work toward being the best they can possibly be at the tasks they are accountable for. If they are unwilling, they should leave."
.
"The business is a place where everything we know how to do is tested by what we don't know how to do and that the conflict between the two is what creates growth, and that creates meaning."
.
Their responses can give you another indication of whether the candidates are right for your property.
.
That is it for today's INNsider Tip about interview stress questions.
.
Make sure to subscribe so you don't miss any future tips and make sure to join one of our groups that best serve your needs.
.
You can subscribe at
http://keystonehpd.com/interview-stress-questions-and-answers-innsider-tips-029
.
..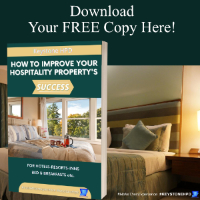 .
Did you get your copy of the "How to Improve Your Hospitality Properties Success" ebook?
KeystoneHPD.com/How-to-Improve-Your-Hospitality-Properties-Success
.
.
.
To find your best group option visit
https://keystonehospitalitydevelopment.com/private-groups
.
.
Get Your INNsider Tips
.
.
That's today's INNsider tips.
Until next time, have a fun day.
.
A Division of Keystone Hospitality Property Development
.