Welcome to INNsider Tips.
In today's INNsider Tip, I will share the next step after hiring.
.
.
If you have not done so in person, notify the successful candidate by telephone. Again, use a scripted presentation.
.
Notify any unsuccessful candidates, thanking each for their interest using a standard letter, signed by the interviewer. This goes a long way toward showing the professionalism of your property.
.
The first day of training with the new employee should start with the owner, and include the following:
.
A sit down with the owner to review the property's organizational structure and vision.
Summarizing the system and explaining how it works in the day-to-day operation
.
Taking a tour of the facilities, highlighting people at work, and showing the systems at work to demonstrate the interdependence of the systems on people and the people on systems.
.
Answer all questions clearly and fully
.
Issue the employee their uniform & operations manual
.
Review the operations manual and have the employees sign a form indicating they understand the concept and have received the manual.
.
Complete the employee paperwork
.
For some of you, this might seem a little much, but for others, it's totally clear, either way, the step-by-step process, if done consistently works and your reward – incredible, loyal employees.
.
Make these tactics part of your ongoing operation strategy and you'll find the quality and consistency of your employees rise dramatically.
.
That is it for today's INNsider Tip, the next step after hiring.
.
Make sure to subscribe so you don't miss any future tips and make sure to join one of our groups that best serve your needs.
.
You can subscribe at
http://keystonehpd.com/what-is-the-next-step-after-hiring-innsider-tips-030
.
..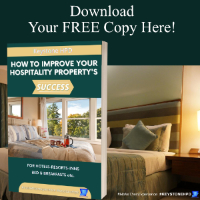 .
Did you get your copy of the "How to Improve Your Hospitality Properties Success" ebook?
KeystoneHPD.com/How-to-Improve-Your-Hospitality-Properties-Success
.
.
.
To find your best group option visit
https://keystonehospitalitydevelopment.com/private-groups
.
.
Get Your INNsider Tips
.
.
That's today's INNsider tips.
Until next time, have a fun day.
.
A Division of Keystone Hospitality Property Development
.