.
.
Getting eyes on your property online is the best way to start your guest's journey, so when planning your marketing you have to ask "how to get visitors on my website".
Here's how.
Welcome to another edition of Hospitality Property School.
I am your instructor, Gerry MacPherson.
.
.
"How do I get potential guests to visit my website?" 
.
At some point, that thought crosses the mind of every hotelier/innkeeper with a website.
.
Whether you're you are looking to reopen in the near future or have been operating your property for a while, trying to attract your first or your 1,000th visitor, generating more traffic to your hospitality property is a crucial part of growing your business. If your site is properly optimized for conversions, getting an increase in web traffic could mean more visitors and bookings.
.
From a marketing perspective, the good news is the process of getting your first visitor versus your 1000th is the same.
.
How to get visitors on my website –
15 proven, high-impact tactics.
Manage a 'Google My Business listing
Google My Business is an essential tool for any website.
https://www.google.com/business/
Using Google My Business, you can input your hotel's contact information into automatically optimized fields, as well as recent photographs and guest reviews within your listing.
.
.
New Content Creation 
Create a blog and set up a consistent publishing schedule.
.
Blog articles are among the most popular types of content. They provide evidence of your knowledge, boost your credibility, and help bring in traffic from search engines. Keep in mind, consistency and quality matter far more than quantity.
.
.
Old Content Optimization
If you have old content on your blog or website, don't let it pine away into oblivion. You can revisit old content and update it with more relevant references. Republish it with a new date so it goes to the top of your blog.
Post More Frequently
Even though the consistency and quality of your posts matter more than quantity, posting more frequently sends an important signal to Google. It says you're more active, which inspires the bots to crawl your site more often. Your content will rank higher and faster if you keep up a steady posting schedule.
.
.
Vary Your Content-Length & Type
Another way to attract business is to adjust the types of content you post and their length. While you don't want to widen your message too much and risk baffling your readers, you can throw in the occasional variation from your normal topics to see what happens.
.
.
Enhanced Headlines
Never underrate the power of a good headline. It's what readers see when they search, run across your content on social media, or get an email. Focus on capturing reader curiosity so they have no choice but to click through and check out your content while keeping your headlines at around 55 characters each. 
.
.
YouTube Channels
Some presume that videos aren't helpful for traffic. That is not correct. You can optimize a YouTube video description with targeted text, then include a "Calls To Action" with a link back to your website.
.
.
Comment to Responses on Other Blogs
It's true that most blogs use nofollow links in their comments sections, which makes those links pretty much useless for SEO purposes. However, the blog's author and other commenters will see your link.
.
.
Ensure that you have the right website infrastructure in place
Investing in the right website builder will allow you to easily update your content and your keywords without enlisting the help of a website designer.
.
.
Long-Tail Keyword Optimization
Don't neglect long-tail keywords. They're the best source of organic web traffic from search engines. For instance, instead of optimizing your content for "holiday resort" optimize it for "winter holiday resort in the French alps" or "weekend wine tasting in the Niagara region" You'll get more exposure on the search engine results page (SERP) and more clicks.
.
.
Build Partnerships
Partnering with other business partners can help you drive traffic to your website, too. Sharing audiences is a tried-and-true tactic that was used even before the Internet became the primary way to market products and services. Cross-promote each other's products, services, or posts to help each other drive more traffic.
.
Do these make sense so far?
Let me know in the comments.
.
Guest Blogging
When you write a guest blog post, you normally get at least one link to your property in the author bio. These do-follow links can help you build domain authority on your website, drive traffic from the blog's audience, and boost your rankings in the SERPs. Guest blogging is ideal for any property owner or manager who wants to boost traffic and rankings in one fell swoop.
.
.
Guest Post Offers 
You can also let other people or business partners guest post on your blog to give them exposure, boost your site's authority, and drive-up traffic. Just make sure you're accepting guest posts from people who are passionate about your niche and who write well.
.
.
Referral Traffic
Tracking referral traffic allows you to replicate previous success. If you have other bloggers link to one of your posts, write a similar post in the future, then send links to those bloggers.
.
.
Add Internal Links
Internal links (links on a page that lead to other pages on your website) can boost SEO and drive more traffic. If someone visits more pages on your website, they're more likely to book.
.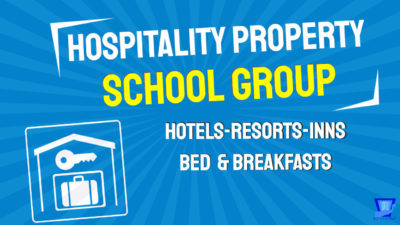 .
.
If you are a member of the Hospitality Property School Group, as a bonus, I am going to share with you 10 more proven tactics for driving more traffic to your website.
.
.
In conclusion
Driving potential guests to your website using these proven tactics is imperative for the success of any hospitality property and ensuring its visibility is key to increasing your direct bookings, so it's imperative when planning, always be asking "how to get visitors on my website".
.
Are you currently using any of these tactics to drive traffic to your website?
Let me know in the comments.
.
 You will have access to this episode for the next six weeks and then it's locked in the vault for Hospitality Property School Group members only.
.
To see all the other valuable material you'd have access to as a member of the Hospitality Property School Group, check out the short video in the episode post-show notes.
.
.

.
.
In the next episode, I will talk about how to become an influencer.
.
.
That's it for today's episode,
Until next time, have a fun day.
.
Are you getting your weekly INNsider Tips? You can find the link in the show notes.
.
⇒ TO READ OR LISTEN TO THIS EPISODE ON KEYSTONE HOSPITALITY PROPERTY DEVELOPMENT:
https://keystonehpd.com/eye-opening-how-to-get-visitors-on-my-website-268
.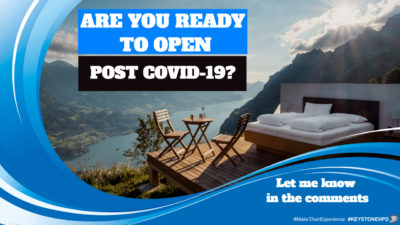 .
.
Post COVID-19 Action Plan
KeystoneHPD.com/PostCovid19ActionPlan 
.
.
.
Get Your INNsider Tips
.
.
Join one of your private groups
https://keystonehpd.com/private-groups
.
.
Say hi on social
Facebook: https://www.facebook.com/KeystoneHPD
.
Twitter: https://twitter.com/KeystoneHPD
.
LinkedIn: https://www.linkedin.com/company/keystone-hospitality-development
.
.
Listen to The Hospitality Property School PODCAST here
keystonehpd.com/hospitality-property-school-podcasts
.
.
YouTube
.
.
A Division of Keystone Hospitality Property Development
.