.
.
Though many hospitality properties are cutting costs to get ready for the after-effects of the Covid-19 lockdown, this is not the time for hoteliers and innkeepers to pause marketing.
Instead, you need to use marketing strategies. Here are tips for marketing.
Welcome to another edition of Hospitality Property School.
I am your instructor, Gerry MacPherson.
.
.
Tips for marketing introduction
 As a property owner or manager, you should devise your marketing strategy for two phases:
During lock-down
 .
And post-lock-down opening
.
.
Here are the key things to be kept in mind during both these phases.
Marketing considerations during lockdown
Your customers are spending way more time online during the many lockdowns and it is crucial to be in front of them during this period by keeping proactive communication ongoing.
Hoteliers and innkeepers should take into account the following marketing considerations:
Leverage your social media/email platforms to stay in touch with your customers & partners empathetically. Share with your customers not only what your property is doing, with plans of providing a safe and secure environment when they return, but also nurture your emotional connection with your customers. Here videos have proven successful.
.
Do not abandon your SEO strategy, as your rankings will take a hit and it will be too late to tap the search surge if you have to restart SEO. Even though there are limited booking-related searches right now, intensifying your SEO efforts to improve and maintain your rankings on the relevant keywords can prove beneficial.
.
Pause media spend on search and social media ads and save the budget for when travel starts in earnest. Strategic boosting can be done on select social media posts to meet certain objectives.
.
If you have a restaurant and it is operational & delivering, promote the same hyper-locally through social media campaigns.
.
Undertake strategic plans:

Website review & enhancements  
Creation of visual content & blogs for leveraging over a period of time
Loyalty program evaluation & implementation
Brochures & presentations
Property branding
.
The pandemic could not only affect customer behavior but also your customer segments themselves so, your marketing strategies must be able to adapt for several months post-opening to ensure your efforts are getting the desired results.
KeystoneHPD.com/PostCovid19ActionPlan 
.
Marketing considerations post lockdown
Re-gaining your customer's confidence in your property's safety/ hygiene standards is the first and most important step to attracting back and retaining guests. You need to proactively communicate on all their digital platforms the steps you have taken.
.
For the foreseeable future, travel will be mostly domestic and will be to nearby locations within driving distances. As a hospitality property, you should focus your energy on targeting locally as well nearby feeder markets with value-added and extended stay packages. 
.
Essential business travel is expected to pick up, but on an overall basis, the business travel segment will be slow to come back. Non-essential business travel is expected to be reduced for some time as organizations are now used to virtual meetings, training and even events. However, over a period of time, organizations will look again towards driving a common culture and vision through in-person meetings. If business travel has been one of your targeted segments, you should monitor this evolving trend proactively, and plan accordingly.
.
Do these make sense? Let me know in the comments.
.
In the past, if your property included the meetings, incentives, conventions and exhibitions tourism segment, most businesses will likely do their meetings, events and incentive tours only locally and avoid outbounds. You need to communicate ways they ensure hygiene and social distancing to assure your corporate customers and should prepare a plan for tapping their local business.
.
The social events segment, including pre-wedding and wedding functions and anniversaries and other celebrations, are a big business opportunity. Properties should aggressively tap this segment to address the backlog. Customers will likely go with those properties that are able to reassure the customers with strict adherence to hygiene.
.
To make your marketing compelling to the travellers, you should look at creating value-added packages, provide cancellation flexibility and look at offering "Book Now Stay Later" vouchers valid for six months to encourage impulse purchases.
.
.
What is your strategy for content marketing?
Content marketing is something many hospitality property owners and managers seem to be a little tentative about, instead of being content with simply working on the property website and nothing more. This is not the best route to take because it limits your opportunities.
 .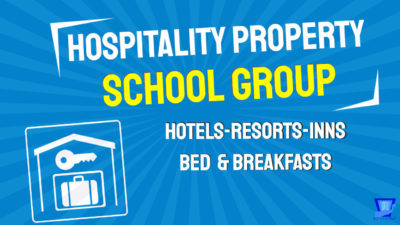 .
.
If you are a member of the Hospitality Property School Group, I am going to share with you everything about creating a content strategy.
.
.
.
.
In conclusion
Having a strategic and targeted marketing plan in place is vital, even during the numerous lockdowns, just so you have a presence in front of your customers. It is not the time to pause and hope for the best.
And, using content marketing is one of the best ways to promote your business. Using the tips provided in this episode will help you create your own content marketing strategy to promote your property.
.
Do you have a strategic marketing plan in place?
Let me know in the comments.
.
You will have access to this episode for the next six weeks and then it's locked in the vault for Hospitality Property School Group members only.
To see all the other valuable material you'd have access to as a member of the Hospitality Property School Group, check out the short video in the episode post-show notes.
.
.

.
.
In the next episode, I will talk about how to increase your property's visibility.
.
.
That's it for today's episode,
Until next time, have a fun day.
.
Are you getting your weekly INNsider Tips? You can find the link in the show notes.
.
⇒ TO READ OR LISTEN TO THIS EPISODE ON KEYSTONE HOSPITALITY PROPERTY DEVELOPMENT:
https://keystonehpd.com/tips-for-marketing-and-getting-guests-258
.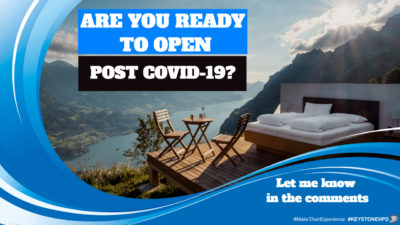 .
.
Post COVID-19 Action Plan
KeystoneHPD.com/PostCovid19ActionPlan 
.
.
.
Get Your INNsider Tips
.
.
Join one of your private groups
https://keystonehpd.com/private-groups
.
.
Say hi on social
Facebook: https://www.facebook.com/KeystoneHPD
.
Twitter: https://twitter.com/KeystoneHPD
.
LinkedIn: https://www.linkedin.com/company/keystone-hospitality-development
.
.
Listen to The Hospitality Property School PODCAST here
keystonehpd.com/hospitality-property-school-podcasts
.
.
YouTube
.
.
A Division of Keystone Hospitality Property Development
.