.
. 
Great leadership is important to build team engagement, but it plays an even bigger role during a crisis.
Here are some ways to managing employees during a crisis.
Welcome to another edition of Hospitality Property School.
I am your instructor, Gerry MacPherson.
 .
 .
Managing Employees During a Crisis Introduction
This may sound like a no-brainer, but when you are navigating uncertain times, it can feel challenging.
 .
The hospitality industry is typically founded on teams of individuals working together, not only for the high performance of their function but also for creating a positive experience for guests.
 .
Research has identified that the more effective the team is, the greater its ultimate performance. Although good team functioning is often assumed, it can be difficult to take a step back and reflect on how a team is actually performing as an entity.
 .
Taking time out to understand the undercurrents of how your employees, your team, are functioning, how team members are responding to each other and to focus on outcomes & your goals are all important steps for identifying problems and thinking about how to address them.
.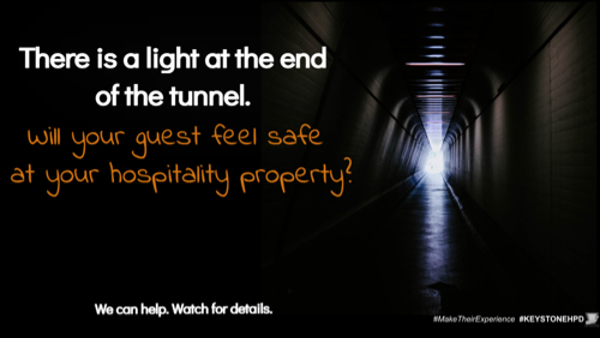 .
How to manage your employees during times of crisis and layoffs
As a leader, you have people following and trusting you as their role model in normal times and during a crisis.
.
This can put you in a tricky situation when your property has to lay off or fire staff and you need to manage the situation effectively all while remaining compassionate.
.
You need to navigate this situation with care, and create a safe environment where employees can speak freely, feel heard and understood and get suggestions that help them move forward.
.
Doing this is a great starting point. It allows you to build your employee's trust with communication and your ongoing support. This is the key to keeping up motivation and engagement even during a crisis.
.
Stays in touch with staff via emails and text messages to show them they are still a valued part of the team. Handwritten notes sent to those who are laid off, can be a gesture that is much appreciated. If you neglect furloughed employees, they will probably start looking for other opportunities and may not come back.
.
.
How to announce redundancies
When announcing that you will have to let staff go, it is important to emphasize empathy and clear communication of everything that led you to make your decision.
.
Next, offer as much support as possible to the employees you have to let go by providing relevant information about government assistance and job opportunities.
.
.
Keeping your team motivated
Encourage your employees to get involved in what you're doing to save your business. Keeping them motivated and engaged is more important than ever, that way you give them a sense of ownership of the situation and you may even be surprised by the great ideas that arise.
.
Brainstorm ideas on saving costs and improving operations at your property or helping employees find ways to back each other, at home or in the workplace.
.
This creates stronger bonds and celebrating small wins will boost motivation, lift morale and help you to keep moving forward.
.
.
How to use downtime wisely
Use this crisis as a chance to move towards what you want to become in the future instead of viewing this crisis as something you just need to 'get through'. Focus on growth and transformation.
.
Think about how you could make yourself and your business better during this time, such as learning a new skill that you could pass on to your employees. Research which new tech solutions could help your property become more innovative and your guests more comfortable when they return.
.
Do these make sense? Let me know in the comments.
.
How to determine if your employees are working effectively
There are two ways to think of effective teams:
They perform the tasks they are required to undertake
.
How the team works together, which focuses on psychological (social and emotional) aspects.
.
It is easier for supervisors to focus on the first because task success is easier to measure and avoids the sometimes thorny issues of managing individual emotions.
.
That being said, it is often the second that results in group dysfunctions.
.
Here are five dysfunctions to look for that can affect a team
Lack of trust– Without this, team members won't open themselves up to ask for help from each other, because being seen as vulnerable is often considered a negative thing. Trust is imperative to build strong relationships.
.
Fear of conflict – Conflict can be good if it is managed in a constructive way, such as disagreements where different views are heard. This can lead to productive ideas and new ways of working. Where conflict is avoided at any cost due to fear of negative consequences, the result may be a lack of innovation and creativity, as well as a sense of unease or edginess.
.
A lack of commitment – This can result in work not being done or not being delivered to sufficient quality, or not sticking to decisions that have been made.
.
Evading accountability – Without individual and team accountability work may not be delivered. In teams where there is fear of conflict, it is likely that team members won't hold each other accountable either.
.
Inattention to results – This occurs when individual goals are seen as more important than team goals, affecting the team's collective success.
.
.
How to identify dysfunction
If you know your employees well, you can often sense problems. But sensing them and confirming them are two different things.
.
You have to be able to read your employees and one way to do this is by giving them the West's Team Reflexivity questionnaire.
.
This is a simple tool that can be given to any group where individuals can evaluate themselves as well as their team.
 .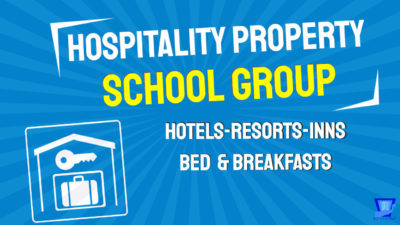 .
.
If you are a member of the Hospitality Property School Group, I am going to share with you the West's Team Reflexivity questionnaire as a bonus.
.
.
In conclusion
You can make these uncertain times less confusing and overwhelming for your employees by showing empathy, providing support and communicating clearly and honestly in any and all new developments.
.
As with your own health and well-being, having a regular checkup is important. You can monitor from one check-up to the next what progress is being made across tasks and social reflections, and even regarding individual questions to get more specific insights.
.
Remember that we are all in the same situation. Now is the time to focus on what counts – and managing employees by keeping them team close and coming through together.
.
What are you doing to keep your employees motivated?
Let me know in the comments.
.
You will have access to this episode for the next six weeks and then it's locked in the vault for Hospitality Property School Group members only.
To see all the other valuable material you'd have access to as a member of the Hospitality Property School Group, check out the short video in the episode post-show notes.
.
.

.
.
In the next episode, I will talk about the tips for marketing.
.
.
That's it for today's episode,
Until next time, have a fun day.
.
Are you getting your weekly INNsider Tips? You can find the link in the show notes.
.
⇒ TO READ OR LISTEN TO THIS EPISODE ON KEYSTONE HOSPITALITY PROPERTY DEVELOPMENT:
https://keystonehpd.com/6-brilliant-ways-to-use-managing-employees-during-a-crisis-257
.
.
Get Your INNsider Tips
.
.
Join one of your private groups
https://keystonehpd.com/private-groups
.
.
Say hi on social
Facebook: https://www.facebook.com/KeystoneHPD
.
Twitter: https://twitter.com/KeystoneHPD
.
LinkedIn: https://www.linkedin.com/company/keystone-hospitality-development
.
.
Listen to The Hospitality Property School PODCAST here
keystonehpd.com/hospitality-property-school-podcasts
.
.
YouTube
.
.
A Division of Keystone Hospitality Property Development
.