Welcome to INNsider Tips.
In the last couple of INNsider Tips, I talked about Commonly Outsourced Duties.
.
.
Today's INNsider Tips are examples of The Most Commonly Outsourced Duties.
Virtual assistants
.
Marketing directors
.
Graphic designers
.
Transcriptionists
.
Web designers
.
HR consultants
.
PR directors
.
IT specialists
.
Customer support
.
Accounting
.
Tax Preparation
.
Manufacturing
.
Data entry
.
Research & Development
.
Legal services
.
Creative services
.
Healthcare services
.
Building maintenance
.
Supply and inventory
.
Purchasing
.
Food and cafeteria services
.
Security
.
Fleet services
.
Video creation
                   and the list goes on
.
.
Where do I look to find outsourcing?
You want to make sure you find the right outsourcing partner. The first place you should look is in your own backyard, your neighbourhood.
.
Ask other business owners or your accountant, lawyer, or banker if they can recommend a provider offering the services you need.
.
Using online platforms such as LinkedIn and Twitter makes it easy to expand your personal networks and are places to ask for recommendations.
.
If that does not work for you, other options could include placing ads on work-at-home websites, for example:
.
Flexjobs – http://www.flexjobs.com/telecommute/employers
.
The Home Worker – http://the-homeworker.com/
.
Upwork – https://www.upwork.com/
.
Work at Home Mom Revolution – http://workathomemomrevolution.com/  
.
Rat Race Rebellion – https://ratracerebellion.com/
.
Workersonboard – http://www.workersonboard.com/
.
All Stay at Home – http://allstayathome.com 
.
FreelanceMom – www.freelancemom.com
.
I'll put their links in the show notes.
.
After you've found a provider, your work isn't over yet.
.
Ask for and check their references and then take the time to create a specific contract that outlines exactly what performance is expected.  
.
Explain your expectations and the steps included in the job clearly; never assume that contractors are thinking about what you're thinking. It is very important that the requirements and expectations are laid out in the beginning, and don't assume anything.
.
That is it for today's INNsider Tip about the most commonly outsourced duties.
.
Make sure to subscribe so you don't miss any future tips and make sure to join one of our groups that best serve your needs.
.
You can subscribe at
http://keystonehpd.com/outsourcing-for-hotels-resorts-inns-bed-breakfasts-innsider-tips-018
.
..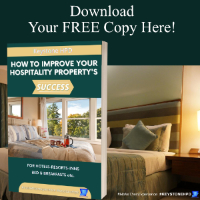 .
Did you get your copy of the "How to Improve Your Hospitality Properties Success" ebook?
KeystoneHPD.com/How-to-Improve-Your-Hospitality-Properties-Success
.
.
.
Find your best group option visit
https://keystonehospitalitydevelopment.com/private-groups
.
.
Get Your INNsider Tips
.
.
That's today's INNsider tips.
Until next time, have a fun day.
.
A Division of Keystone Hospitality Property Development
.