Welcome to INNsider Tips.
In today's INNsider Tip, I will continue with the last episode topic, talking about Outsourcing Strategy For Your Day-To-Day Operation.
 .
.
When to Outsource?
When you and your current employees are unable to manage the day-to-day business of your property, it may be time to consider outsourcing.
.
.
What duties could I outsource?  
These days technology has advanced to the point where professionals are able to work from anywhere in the world and with little time, you will be able to find extremely qualified professionals.
.
Here are the type of tasks you could outsource.
.
They fall into three general categories:
Highly skilled, or executives with expertise
For example, find a human resources expert who could come in a few times each month to provide consulting advice, employee evaluations, motivational programs, etc. This is without paying a full-time salary.
.
Accounts payable, data entry and shipping inventory are a few examples.
.
Examples might include: IT support for your accounting system or your network, social media consultants, and web designers.
.
They are all very important tasks, but you or your staff might not have the expertise.
.
That is it for today's INNsider Tip for outsourcing strategy for your day-to-day operation. Make sure to subscribe so you don't miss any future tips and make sure to join one of our groups that best serve your needs.
.
.
You can subscribe at
https://keystonehpd.com/outsourcing-strategy-for-your-day-to-day-operation-innsider-tips-019
.
..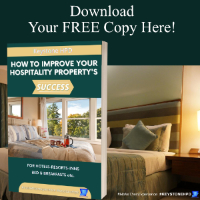 .
Did you get your copy of the "How to Improve Your Hospitality Properties Success" ebook?
KeystoneHPD.com/How-to-Improve-Your-Hospitality-Properties-Success
.
.
.
Find your best group option visit
https://keystonehospitalitydevelopment.com/private-groups
.
.
Get Your INNsider Tips
.
.
That's today's INNsider tips.
Until next time, have a fun day.
.
A Division of Keystone Hospitality Property Development
.