.
.
Housekeeping will change post COVID-19, and the housekeeping department will be front & centre of the new normal hospitality property experience.
Let me explain what I mean.
Welcome to Hospitality Property School.
I am your instructor, Gerry MacPherson.
.
. 
Housekeeping Will Change Post Covid-19 Introduction
Travellers are going to be choosing hospitality property's that can give them peace of mind by guaranteeing their safety through increased cleanliness procedures.
.
Exactly how these changes will transpire is the debate. Will properties choose to offer a housekeeping opt-out option thereby cutting costs or go full service to maintain strict cleanliness brand standards?
.
On the one hand, a freshly cleaned guest room each and every day has been for decades, a core service for traditional hotels, resorts and bed and breakfast. It has also been a strong persuader for guests, especially at the luxury end where housekeeping becomes a product differentiator in its own right.
.
There is no doubt guests appreciate the housekeeping service as part of a wholly satisfying experience because it is better than what most of them get at home. Certainly, old school hoteliers would argue that a hospitality property isn't a hospitality property without daily housekeeping.
.
On the other hand, many guests don't like to have anyone enter their rooms during their stays for a variety of reasons. Some traveller's rarely use their room, thereby seeing no need for this service. Others may be influenced by companies such as Airbnb that do not regularly provide daily cleaning.
.
Were many brand properties are considering going for the opt-out option, I believe that housekeeping is now, more than ever, going to play an essential role to help draw in guests. However, I can see a scenario where housekeeping opt-out becomes more common at economy and midscale properties, both as a method to cut costs and to meet a growing demand for 'contactless travel'.
.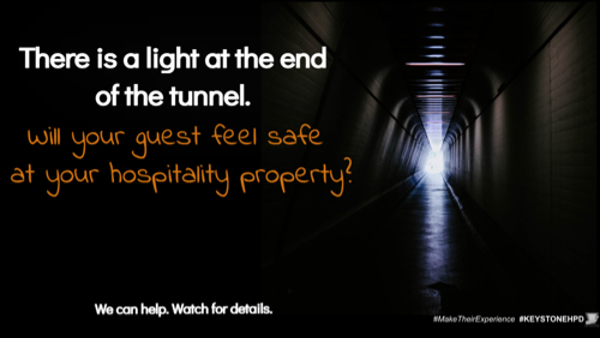 .
Digging a little further, it is not difficult to see how new guest room cleaning standard operating procedure or SOP requirements designed to prevent the transmission of diseases can explode into increased labour costs. For those customers are far more price sensitive, not offering daily housekeeping or giving the option for an opt-out may be the only way to maintain a competitive nightly rate versus a competitor.
.
Next, there's that traveller concern. In what has been called a 'post-coronavirus stress disorder', guests may be exceedingly worried of having unfamiliar people in their rooms, and will insist housekeeping opt-out as a way to minimize human interactions. For these guests, the lack of daily cleaning service is less a matter of saving a few bucks and more about safety.
.
Taking this even a step further, I have also heard of discussions were instead of arriving to a fully prepared guest room as is standard for hospitality nowadays, the space is instead left bare, with all the sheets and towels necessary for however many nights you booked, stacked inside of sterilized containers just outside the door. It's then to up to you to make your own bed and set up the bathroom to your liking.
.
Sound silly? It does to me and in my opinion is not hospitality. But with the heightened nervousness surrounding travel in the last year and a half, extreme measures such as this may be taken by some properties or home sharing operators in order to give guests peace. This would also see a reduction in staff contact and a reduction in costs.
.
Does this make sense? Let me know in the comments.
.
Much like it was before the coronavirus, the decision as to whether to offer opt-out or not must be made on a property-by-property basis as each decides what the "new normal" means to guests.
.
Given the developing trends, the ability to opt-out may be in far higher demand than previous years and therefore not giving you the opportunity to show off your property's cleaning protocols in the rooms. You may want to consider offering the opt-out as a credit for other services such as F&B, spa or parking. You do this while keeping in mind your goal should be to give your guests an amazing experience.
.
You can show off your cleaning protocols in the outside or public areas.
.
In conclusion
Opt-out is still very much an option for properties that are struggling to keep either the average daily rate in line with the local market average or profits steady given all the new and costly pressures on the housekeeping department. There is no question that housekeeping will change post Covid-19 but whatever you decide, just be sure to properly assess beforehand whether any cuts you make are not also cutting away an integral part of your hospitality property experience.
.
Are you offering full housekeeping service at your property?
Let me know in the comments.
.
You will have access to this episode for the next six weeks and then it's locked in the vault for Hospitality Property School Group members only.
.
To see all the other valuable material you'd have access to as a member of the Hospitality Property School Group, check out the short video in the episode post-show notes.
.
.

.
.
In the next episode, I will talk about more future changes, including your buffet.
.
.
That's it for today's episode,
Until next time, have a fun day.
.
Are you getting your weekly INNsider Tips? You can find the link in the show notes.
.
⇒ TO READ OR LISTEN TO THIS EPISODE ON KEYSTONE HOSPITALITY PROPERTY DEVELOPMENT:
https://keystonehpd.com/no-question-housekeeping-will-change-post-covid-19-253
.
.
Get Your INNsider Tips
.
.
Join one of your private groups
https://keystonehpd.com/private-groups
.
.
Say hi on social
Facebook: https://www.facebook.com/KeystoneHPD
.
Twitter: https://twitter.com/KeystoneHPD
.
LinkedIn: https://www.linkedin.com/company/keystone-hospitality-development
.
.
Listen to The Hospitality Property School PODCAST here
keystonehpd.com/hospitality-property-school-podcasts
.
.
YouTube
.
.
A Division of Keystone Hospitality Property Development
.