Welcome to INNsider Tips.
In today's INNsider Tip, I will talk about Is Your Customer Service Working.
.
.
Is there a way to tell if your customer service is working?
Do you recognize any of them?
Does it seem that you have had more than your fair share of complaints recently?
 .
Do your employees feel dejected and this is having an effect on your guests?
 .
Are you getting the initial business, but the reviews are not great and you're getting little repeat business?
 .
No one is booking even though you're offering some really enticing incentives.
 .
If any of these problems are happening on an ongoing basis, you need to step back and review your customer service policies.
 .
That is it for today's INNsider Tip.
 .
If you haven't done so yet, make sure to subscribe, so you don't miss any future tips and make sure to join one of our groups that best serve your needs.
.
You can subscribe at
https://keystonehpd.com/is-your-customer-service-working-innsider-tips-051
.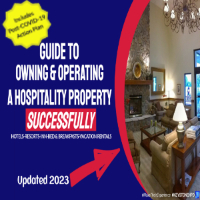 .
We cover more on independent hotels, resorts, inns, bed & breakfasts, vacation rentals in
"The Guide to Owning & Operating a Hospitality Property – Successfully" course.
You find more information at KeystoneHPD.com/course
.
.
To find your best group option visit
https://keystonehospitalitydevelopment.com/private-groups
.
.
Get Your INNsider Tips
.
.
That's today's INNsider tips.
Until next time, have a fun day.
.
A Division of Keystone Hospitality Property Development
.