Conducting hotel employee interviews is a critical step in the hiring process.
In this episode, I'll explore best practices for conducting interviews to help streamline the process and identify the best candidates.
Welcome to another edition of Hospitality Property School
I am your instructor, Gerry MacPherson
.
.
For many, hiring season will soon be here and if you're lucky, you have a pool of people you know to draw from to work at your property. If not, you may need to interview.
.
Guidelines you need to follow when 
conducting hotel employee interviews
Prepare a list of questions
Preparing a list of questions before the interview is essential to ensure that all necessary information is covered. The questions should be tailored to the specific job and should focus on both technical and soft skills. Additionally, it is essential to ask open-ended questions that allow candidates to provide detailed responses.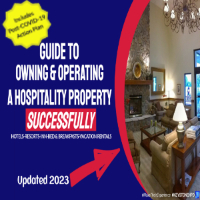 Create a structured interview process
Creating a structured interview process helps ensure consistency and fairness in the hiring process. This can include asking all candidates the same questions, assigning scores to responses, and using a rubric to evaluate each candidate. A structured interview process helps ensure that candidates are evaluated fairly and objectively.
.
Use behavioural interview questions
Behavioural interview questions are an effective way to assess a candidate's past behaviour and performance in different situations. These questions are typically structured as "tell me about a time when…" and can help evaluate a candidate's problem-solving, teamwork, and communication skills. Behavioural interview questions can also help predict how a candidate will behave in future situations.
.
Conduct multiple interviews
Conducting multiple interviews with a candidate can provide a more complete picture of their skills, experience, and personality. This can include a phone screen, an initial interview, and a final interview with the hiring manager. Multiple interviews can also help ensure that the candidate is a good fit for your property's culture and values.
.
Utilize technology
Utilizing technology can help streamline the interview process and provide more flexibility for candidates. This can include video interviews, online assessments, and virtual job fairs. Technology can also help assess a candidate's technical skills and experience, such as through skills assessments or other challenges.
.
Provide clear communication
Clear communication is essential throughout the interview process to ensure that candidates understand the job requirements, expectations, and timeline. Providing regular updates to candidates, such as the status of their applications, can help maintain their interest in the position and ensure a positive candidate experience.
.
Let's get into specifics
When it comes to interviewing, you will have two options
.
.
If an interview is unstructured, it doesn't mean you don't prepare questions ahead of time. An unstructured interview allows potential employers to ask different questions to each candidate, which could become an opportunity for an employer to judge candidates based on who they get along well with, as opposed to whether the candidate is qualified for the role.
.
A structured interview is a process in which all candidates are asked the same predetermined questions in the same order. It helps you minimize biases or personality preferences that could otherwise affect your decision to move forward with a candidate.
.
.
What should you be looking for in a candidate?
You have to look at your priorities. Do you want candidates with more hard skills or soft skills?
.
Most companies hire based on hard skills because it's easy to make decisions on such binary questions as "Do you have 3+ years of experience on the front desk?" or "Do you understand booking systems?" But with such variability in a position's requirement – does the answer to that question really help you qualify a candidate?
.
In today's travel industry, soft skills are becoming more important and you need to look for specific elements during the hiring process. You look to see if the candidate has self-awareness, self-regulation, motivation, empathy and social skills. These are the five elements that makeup one's emotional intelligence.
.
When it comes to hiring individuals, emotional intelligence is really something you have to identify through face-to-face conversation. Can you hear the excitement in the candidate's voices when they tell you about their work experience?
.
You will be able to judge …
Self-awareness: Have they shown a genuine interest in helping others on their team?
.
Self-regulation: Does the candidate know their own strengths and weaknesses?
.
Motivation: How does the candidate speak about their previous company? What relationships did they build?
.
Empathy: Do they have the ability to understand and share the feelings of others?
.
Social skills: How did the candidate handle a frustrating situation or a missed goal?
.
Look for these cues in the interview stage of your hiring process, and make sure to value those skills just as highly as any technical skill or relevant experience. You can always train candidates on how to make a bed – it's much harder to teach emotional intelligence.
.
Interestingly, most properties don't train their employees in soft skills. According to a study by a global human resource consulting firm, only 11% of senior leaders are effective at displaying empathy and maintaining others' esteem.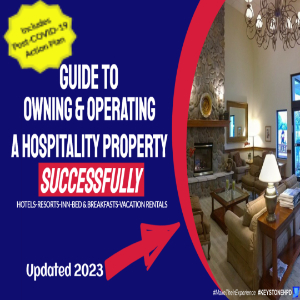 Here are a few suggestions:
Make sure your on-site content is optimized for job searchers. Do your job descriptions contain keywords that a jobseeker might type into a search engine? Are you using their diction?
.
Use social media to demonstrate your company's culture, values, and mission. Social media isn't just a high-level marketing strategy, it's often a candidate's first touchpoint with your business.
.
You can try starting a LinkedIn group where prospective candidates can ask you questions. Put your own Twitter handle on your careers site, so candidates can tweet your messages and follow your posts.
.
Use specific qualifications that candidates can quickly identify with.
.
Your goal should be to build trusting relationships. Showing people that your business cares to develop their skills and help them grow their careers. Once you've done this, you'll have a much easier time approaching your perfect candidates when that perfect opening comes up.
.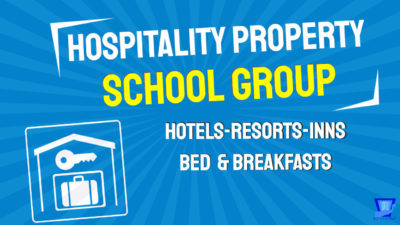 .
If you are a member of the Hospitality Property School Group, as a bonus, I'm going to share the list of interview questions you could ask when conducting hotel employee interviews.
.
.
.
In conclusion
Conducting hotel employee interviews requires a structured and objective approach that focuses on both technical skills and soft skills. By preparing a list of questions, creating a structured interview process, using behavioural interview questions, conducting multiple interviews, utilizing technology, and providing clear communication, hospitality properties can identify the best candidates for the job and maintain a positive candidate experience.
.
By investing time and resources into the interview process, property owners and managers can build a strong team of hospitality professionals who can deliver exceptional service to guests and contribute to a positive workplace culture.
.
Do you currently have an interview strategy for your hospitality property?
Let me know in the comments.
.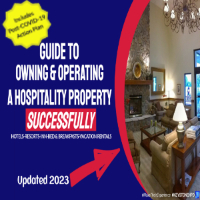 We cover more on independent hotels, resorts, inns, bed & breakfasts, vacation rentals in
"The Guide to Owning & Operating a Hospitality Property – Successfully" course.
You find more information at KeystoneHPD.com/course
.
You will have access to this episode for as long as you would like, but if you would like to see all the bonuses you would have access to as a member of the Hospitality Property School Group, have a look at the short video in this episode post-show notes.
.
.

.
In our next episode, I will be talking about 6 Strategies for Contending with Hotel Staff Shortages.
.
That's it for today's episode,
Until next time, have a fun day.
.
If you haven't done so yet, make sure to sign up for the INNsider Tips, say hi on social and join one of our groups. And make sure you get your free copy of the "How to Improve Your Hospitality Properties Success" e-book.
.
You can find all the links in the show notes.
.
⇒ TO READ OR LISTEN TO THIS EPISODE ON KEYSTONE HOSPITALITY PROPERTY DEVELOPMENT:
https://keystonehpd.com/behind-the-scenes-a-look-into-the-best-practices-for-conducting-hotel-employee-interviews-338
.
"The Guide to Owning & Operating a Hospitality Property – Successfully" course.
https://KeystoneHPD.com/Course
.
..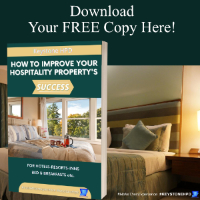 .
Did you get your copy of the "How to Improve Your Hospitality Properties Success" ebook?
KeystoneHPD.com/How-to-Improve-Your-Hospitality-Properties-Success
.
.
.
Get Your INNsider Tips
.
.
Join one of your private groups
https://keystonehpd.com/private-groups
.
.
Say hi on social
Facebook: https://www.facebook.com/KeystoneHPD
.
Twitter: https://twitter.com/KeystoneHPD
.
LinkedIn: https://www.linkedin.com/company/keystone-hospitality-development
.
.
Listen to The Hospitality Property School PODCAST here
keystonehpd.com/hospitality-property-school-podcasts
.
.
YouTube
.
.
A Division of Keystone Hospitality Property Development
.