.
.
How do you get found online and get more direct bookings? By using the right content management system.
In this episode, I'll tell you what to look for.
Welcome to another edition of, Hospitality Property School.
I am your instructor, Gerry MacPherson.
.
.


What is a Content Management System (CMS)?

A content management system (CMS) is a software package that allows the creation, organization, and editing of content for websites.

.
A CMS can be as simple as a blog, or it can be a complex system with many modules. Some CMSs are open source and some are commercial.
.

Being around since the early 1990s, they have proven to be a marketing plus for hospitality properties who have taken advantage and if implemented effectively, a CMS will be the pillar of your website's content marketing operations.
.

All you have to do is upload your content, set a publish date, and you're all set. You'll have better search engine rankings and attract more visitors without the need for any technical expertise.
.

Your CMS can have a significant impact on your hotel, resort, inn, bed and breakfast etc. and your web presence, which means it can be intimidating to determine which system is right for your property.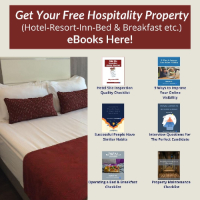 What should I look for when choosing a CMS?
Choosing a content management system for your business is not always an easy task, depending on your needs. There are many factors to consider before you make your decision.
.
The CMS should be easy to use, scalable, and have a flexible pricing plan. The best CMSs on the market provide these features and more. They provide an all-in-one solution that can help you meet all of your needs on one platform.
.
.


Should I use an open-source or a commercial CMS?

Again, based on what you would like to accomplish, the decision of whether to go open-source or commercial could be a little difficult. There are obvious pros and cons that come with each decision. Before choosing, consider the following:

.
• Open-source means that a community of developers supports each release, often working as volunteers in service of the project's success. The most famous open-source CMS is WordPress and anyone can download it and install it on their website. This may result in lower quality security measures and a harder to implement process but there are many advantages. One is the fact that it's free and highly prevalent which means that a lot of companies would adopt it.

.

• A commercial CMS is sold as a software product. While there's a cost involved, you'll benefit from a guaranteed support system that keeps the product up-to-date and secure. Specialization is also a consideration, as some CMS is built specifically for certain industries and may already contain needed functionality that other CMS companies charge extra to implement.

.
.


What is the best CMS for my property?

In my opinion, for a smaller or independent hospitality property, I would consider WordPress because it's easy to use and it's free. It also has many plugins that can help with all sorts of tasks like creating forms, adding videos, and more.

.
As your business grows, you can start looking at the commercial products available.

.
Other suggestions you could consider when starting out include:

• Drupal

.

• Squarespace

.

• Wix

.

.
How does it incorporate with my tech stack?
.
A CMS that's incorporated into your CRM, CDP and the rest of your marketing suite will deliver the largest rewards. When your CRM data support your digital marketing efforts, you can take full advantage and meet your customers where they are, with the right message at the right time. This interplay between digital marketing, CRM and CMS are key for direct booking success.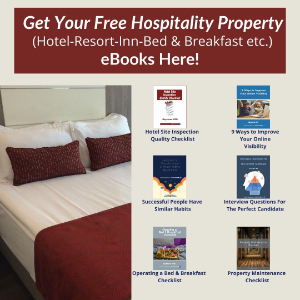 Does it allow personalization?
Personalization is one of the primary advantages of choosing a CMS that integrates with your other tools. With all the data we have in our CRM or CDP, it is easy to tailor individual pieces of content to our guests. Look for a CMS that can personalize, so that you can deliver the best possible experience for every customer.
.
To convert, you need a CMS that helps with distinct target metrics for possible customers. These could include showing customers relevant content based on where they're coming from or what they're searching for. It's important to consider what your mobile audience might need, as they may have different requirements from those using a desktop. Consider showing them different offers or promotional content.
.
Your customer's holiday is about to start and they're excited, but where do they begin? With smartphones and the internet, planning a trip has never been easier.
.
Craft powerful website content that highlights your region, local points of interest and popular attractions, so when guests research what to do near your location, strong SEO will enable your property's website and/or blog to appear on the first page.
.
.
What are the customization options?
You don't want to have to rely on your developers to constantly post content and you also don't want to create tickets for smaller changes
.
The idyllic CMS will have customization options that give you more control over your online content and marketing efforts.
.
Along with the ability to easily upload and edit content, you should also be able to add tags, create categories, adjust titles, and add or change images without having to rely on a web development team.
..
Will it work with multimedia?
Any content published online is much more captivating with visuals, such as images, galleries and videos. It is a common misconception that every CMS is created equal when it comes to managing multimedia content. In reality, there are many barriers to overcome, like a densely organized folder structure or limitations on how many images you can upload at once.
.
To make sure that your web content can fully engross readers and entice bookings, you want a CMS that handles multimedia well. This includes features such as carousels of images and videos that you can use to make each page more interesting.
.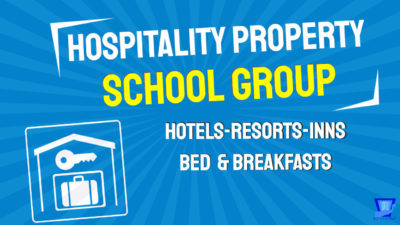 .
.
If you are a member of the Hospitality Property School Group, as a bonus, I am sharing with you 3 more top questions to ask before investing in a CMS.
.
.
In conclusion
A content management system is an integral part of a successful marketing strategy. It is the backbone of any online business, and it should be treated as such.
.
It's important to make sure any CMS you choose supports blog content in addition to your normal website pages. Creating and maintaining a relevant hospitality property blog provides a steady source for engagement with new and previous guests. By posting content consistently, you'll be able to get new website visitors and impress them with the information they can browse on local events, your property's activities, and increase direct bookings.
.
Are you currently using a CMS at your property? If so, which one.
Let me know in the comments.
.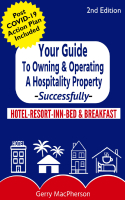 .
We cover more on organizational structure in "The Guide to Owning & Operating a Hospitality Property – Successfully" book & course. You find more information at KeystoneHPD.com
You will have access to this episode for as long as you would like but if you would like to see all the bonuses you would have access to as a member of the Hospitality Property School Group, check out the short video in this episode post-show notes.
.
.

.
In the next episode, I will talk about Choosing the Right Reservation Software.
.
That's it for today's episode,
Until next time, have a fun day.
.
If you haven't done so yet, make sure up sign up for the INNsider Tips, say hi on social and join one of our groups. And make sure you get your free copy of the "How to Improve Your Hospitality Properties Success".
.
You can find all the links in the show notes.
.
⇒ TO READ OR LISTEN TO THIS EPISODE ON KEYSTONE HOSPITALITY PROPERTY DEVELOPMENT:
https://keystonehpd.com/7-crucial-questions-to-ask-when-choosing-a-content-management-system-291
.
..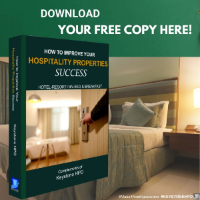 .
Did you get your copy of the "How to Improve Your Hospitality Properties Success" ebook?
KeystoneHPD.com/How-to-Improve-Your-Hospitality-Properties-Success
.
.
.
Get Your INNsider Tips
.
.
Join one of your private groups
https://keystonehpd.com/private-groups
.
.
Say hi on social
Facebook: https://www.facebook.com/KeystoneHPD
.
Twitter: https://twitter.com/KeystoneHPD
.
LinkedIn: https://www.linkedin.com/company/keystone-hospitality-development
.
.
Listen to The Hospitality Property School PODCAST here
keystonehpd.com/hospitality-property-school-podcasts
.
.
YouTube
.
.
A Division of Keystone Hospitality Property Development
.