.
.
Booking a hotel, resort, inn or bed and breakfast has become a more manageable process with the introduction of the online reservation system but do you know what you need?
In this episode, I'll explain how to pick the best online reservation system for your property.
Welcome to another edition of, Hospitality Property School.
I am your instructor, Gerry MacPherson.
.
.
Online reservation systems are designed to simplify the process of booking rooms and have made it more convenient for the traveller.
.
This technology is capable of handling all aspects related to booking a property, such as finding and comparing rates, making reservations, and paying for them. The software also provides information about different properties in different areas so that travellers can find the best one that suits their needs.
.
The software also allows travellers to book rooms on their smartphones or tablets, making it even more convenient for them because they don't have to go through long processes just to book a room.
.
.
What are the benefits of having an online reservations system?
As I had mentioned, hotel, resort, inn and bed and breakfast online reservations systems are designed to make booking a room as easy and efficient as possible.
.
Some of the other benefits include:
The ability to book rooms from anywhere in the world
.
The ability to compare different properties and their rates
.
An overview of all available property's near you
…And more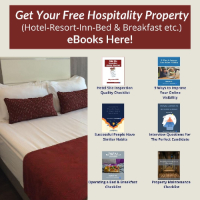 How do I pick the right online reservation system?
Choosing an online reservation system for your business might seem like an easy task, but it is not. There are many things to consider before you make your decision.
.
These systems have evolved over the years to keep up with the increased demand for more customization and personalization. There are now many different types of software available for you to choose from, each offering its own unique features.
.
The first thing you need to think about is the size of your business. If you have a small property and want to manage reservations yourself, then there are many free options that will work for you. But if you have a large hotel with many rooms or employees, then it might be best to invest in a more expensive software package that will handle all of your needs.
.
Some online reservation systems come with many pre-built templates that allow you to manage your property without any coding skills or training. Other companies offer more robust solutions that include a variety of features such as online reservations, inventory management, marketing tools, and much more.
.
Another thing to think about is what type of reservation system you want. Do you want a system that can handle both room and dining reservations? Or would it be better if the system only handled one type of reservation?
.
When making the transition to an online booking system, you need to choose a service that's as robust and accommodating as your company. According to the latest Think with Google data, 65 percent of leisure travellers turn to the web early on in the travel process.
.
How do you choose the right online reservation system? By asking the following questions.
Is the company stable and growing?
You want to make sure the software company is stable so you don't have to quickly change your booking software, which could mean migrating all of your data, investing in training employees, and wasting time.
You could ask:
How much capital has your company raised to date?
.
How many employees do you have?
.
Have you acquired any companies with proprietary technology that has helped you grow?
.
.
Is the checkout flow dependably?
You want to do everything you can to ensure customers enjoy a streamlined checkout process, with an easy-to-navigate checkout system and feel confident about booking online with your property. You need a software program that ensures customers don't have to go through a lengthy registration process to confirm a booking and aren't easily confused at each stage.
You could ask:
Is the registration process streamlined and easy to use?
.
Is the checkout process easy to navigate?
.
Are the checkout flow and site mobile-responsive?
.
.
Is the backend software easy to use?
You need something that's easy to implement on the backend. Your managers and employees need to be able to pull up reservations with ease, review calendars, schedule promotions, and produce reports with a few clicks. Work with a company that offers a software program with a professional layout and beautiful design to satisfy the needs of both your customers and your employees.
You could ask:
Do you have intelligently designed features, such as colour-coded calendars and customizable templates?
.
Is your design mobile responsive, and will I be able to access the software from any device?
.
Will you help me set up and implement my software within 48 hours, and will my staff have access to 24/7 customer service?
.
.
What calendar features are included?
Using a robust calendar with features designed to handle all types of activities and levels of complexity is a must for your business. Make sure the system you use provides plenty of options.
You could ask:
Does the calendar have multiple view options – by day, week, month and by room, activity, or rental?
.
Will it be easy for me to customize and set blackout dates?
.
Does the calendar come with filtering capabilities that allow me to quickly manage different activities?
.
.
Does this company have a large client base?
Many companies that create booking systems only serve a few dozen or so clients. This means they cannot handle large volumes of bookings and may not have the resources to grow quickly. You may experience issues such as poor technical support, frequent system outages, or find it challenging to get help and support when you need it.
Work with a well-funded company with a large client base and lots of resources so that you can count on them in any season
You could ask:
How many merchants do you work with around the world?
.
Is your company showing signs of rapid growth?
.
Despite its large size, does your company offer personalized customer service and technical support?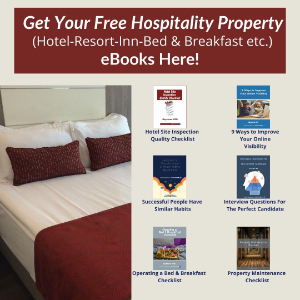 Does your company offer 24/7 customer support?
You never want to be in a position where you lose reservations because of technical issues, lose customer data because of software bugs and glitches, or find yourself in a position where you can't get help to resolve customer transaction issues. Working with a company that offers 24/7 customer support, even during the holidays and other peak seasons, will help to keep things running smoothly.
You could ask:
Do you offer 24-hour support?
.
Can you share a few merchant testimonials about your customer support?
.
Do you have a detailed user guide where I can find instant answers to common questions?
.
. 
Will the platform bring me, new customers, from the other channels?
Make sure your online booking software program not only helps you manage your customer base but also makes it easy to attract new customers. The latest advances in online booking technology can help merchants acquire new customers and expand their reach.
You could ask:
Can you guarantee me brand new customers each year?
.
Do you have a dedicated marketing program where I can access active customers who fit my target demographic?
.
Is your consumer marketplace and brand recognized and respected by the industry?
.
.
Can I offer promo code redemption and group discount pricing?
When you want to issue and redeem promo codes, seasonal discounts, or special offers, make sure your online booking software program can handle the code creation, tracking, and redemption process. Look for software programs that can help you create custom codes in a few clicks, customize and edit descriptions, managing start and end dates, and even designate which specific activities or days of the week the promo code can be used for.
Questions to Ask:
Is your promo code creation and redemption process easy to use?
.
Do you provide reporting and activity tracking for promotions?
.
Do you have flexible pricing options for seasonality, large groups, and special discounts?
.
.
Does the system offer detailed reporting?
Managing leads, reviewing revenue goals, and tracking bookings for a particular week, month, or season is only possible with a good reporting system. Make sure your online booking system offers downloadable reports and easily-accessible summaries of all activities so you can review performance goals, track seasonal trends, and determine what may or may not be working with your email marketing, online advertising, and offline campaigns.
You could ask:
Can I view my performance goals and booking data at a glance?
.
Do you offer downloadable reports?
.
Can I view summaries based on activity?
.
.
As my business grows, will the software support it?
Make sure the online booking system you use can adapt to your growing business needs.
You could ask:
Can I use the system to manage and track all my inventory?
.
How easy is it to add rentals, if I decide to expand my services to offer rentals to customers?
.
Can I easily add new units and view my inventory availability in real-time?
.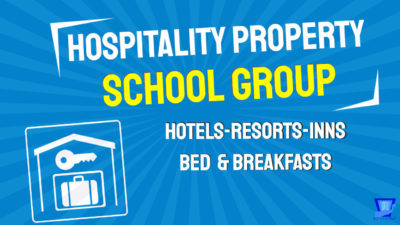 .
.
If you are a member of the Hospitality Property School Group, as a bonus, I will share with you six more key elements you should look for when choosing the right online reservation system.
.
.
1. Rate Plans
An online booking system must be able to deal with multiple scenarios for any given stay. You should be able to set multiple conditional rates for a room, or property, for any given date range. These conditional rates should include:
Rates are based on time before arrival (Early or Late Bookings)
.
Occupancy Based (Number of people)
.
Length-of-stay based rates (the longer you stay, the cheaper it is)
.
Add ons (Activities, Optional Extras, etc.)
.
Discounts (Voucher or Codes)
Automated rates do not happen on their own, as you still have to set rates, plus conditions that the system should apply to calculate the rate at any given time.
.
.
2. Channel Management
These days it is almost impossible for any hospitality property to get away from OTAs.
.
This is very important for hotels, B&Bs, and vacation rental properties regardless of the size of the operation.
.
If your channel inventory and your real inventory are not synchronized, there is a high chance of overbooking and embarrassing conversations, as well as poor reviews. These could also cost dearly as most portals and booking agencies ask you to commit to finding an equivalent room for their guests at your cost.
.
.
3. Guest Management
Customer experience has become the key differentiating factor in the hospitality sector. Remember your customer experience starts from when they begin their journey through your website, reservation process, and right up to the moment they leave your establishment.
.
This means you need to communicate effectively from the moment they make a reservation. Your booking system is an integral part of the customer experience. Automation in the process enables you to predict requirements, anticipate, and act.
.
Your booking system should be able to take care of this for you, and unburden your staff so that they can concentrate on providing service to the guests that are at the premises.
.
.
4. Payment Processing
The online booking system should be capable of handling payments. Common payment methods such as PayPal, Stripe, Authorize.net, etc., should be built-in or at least be easy to integrate.
.
Online payments do have additional costs, so beware of commission and transaction charges.
.
Additionally, the system should allow you to choose how to offer deals based on payment method.
.
.
5. Housekeeping
The online booking system should be able to handle room status so that you can produce lists for housekeeping and maintenance.
.
This does require internal discipline, as staff need to be trained to use the system effectively, but the upside is better visibility of any potential issues with rooms, and ultimately preventing customer complaints.
.
.
6. Billing
While most larger hotels have their own billing systems, most smaller hotels, resorts, inns and B&Bs do not have a dedicated accounting package.
.
For smaller operations, your booking system needs to be able to produce accurate, itemized, and professional-looking invoices.
.
For larger operations, your booking system should be able to integrate with your accounting system using their respective API.
.
.
In conclusion
There are many options available for hospitality businesses looking for an online reservation system. The key to the selection process is understanding your own needs clearly and asking the right questions. Focus on functionality and whether the system is right for the way you operate.
.
Find out the true cost and not just the headline price. Costs include website integration, payment gateway integration, management time, and reliability.
.
It is important to choose the one that is best suited for your needs.
.
Do you currently use an online reservation system?
Let me know in the comments.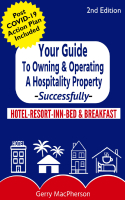 .
We cover more on organizational structure in "The Guide to Owning & Operating a Hospitality Property – Successfully" book & course. You find more information at KeystoneHPD.com
You will have access to this episode for as long as you would like but if you would like to see all the bonuses you would have access to as a member of the Hospitality Property School Group, check out the short video in this episode post-show notes.
.
.

.
In the next episode, I will talk about How to Revive Your Website.
.
That's it for today's episode,
Until next time, have a fun day.
.
If you haven't done so yet, make sure up sign up for the INNsider Tips, say hi on social and join one of our groups. And make sure you get your free copy of the "How to Improve Your Hospitality Properties Success".
.
You can find all the links in the show notes.
.
⇒ TO READ OR LISTEN TO THIS EPISODE ON KEYSTONE HOSPITALITY PROPERTY DEVELOPMENT:
https://keystonehpd.com/10-questions-to-ask-when-choosing-an-online-reservation-system-292
.
..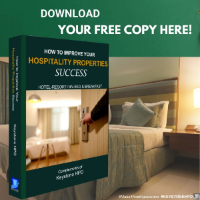 .
Did you get your copy of the "How to Improve Your Hospitality Properties Success" ebook?
KeystoneHPD.com/How-to-Improve-Your-Hospitality-Properties-Success
.
.
.
Get Your INNsider Tips
.
.
Join one of your private groups
https://keystonehpd.com/private-groups
.
.
Say hi on social
Facebook: https://www.facebook.com/KeystoneHPD
.
Twitter: https://twitter.com/KeystoneHPD
.
LinkedIn: https://www.linkedin.com/company/keystone-hospitality-development
.
.
Listen to The Hospitality Property School PODCAST here
keystonehpd.com/hospitality-property-school-podcasts
.
.
YouTube
.
.
A Division of Keystone Hospitality Property Development
.