Whether a one-room bed & breakfast or a 500-room hotel, a hospitality property is a complex organization that requires the collaboration of various departments to provide seamless service to its guests.
Each department has a specific role to play, and I'm going to share the top 10 departments in a hotel you need to consider for your property.
Welcome to another edition of Hospitality Property School.
I am your instructor, Gerry MacPherson.
.
.
Departments in a hotel introduction
A central belief of most personal development philosophies is that to have a wonderful life, one must take complete responsibility for it and everything that happens. 
.
As the owner of an independent hotel, resort, inn or bed & breakfast, you and you alone have manifested any problems or uncomfortable situations that have occurred.  
.
Passing blame to, or not being supportive of your employees, can develop a disease that can destroy your business and have a negative influence on your life.  
.
Your issues don't go away until you take responsibility for them. 
.
Alright, you might be thinking, "This stuff is a little heavy, I just want to know what departments I need." 
.
The reason for this thought process is that so when you have an organizational strategy in place and have it work, you have to have the right mindset. You have to be able to look at the big picture.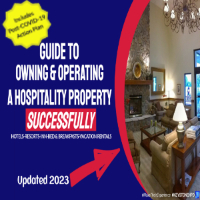 Your goal, in setting up an organizational strategy, is to develop a business that you could someday sell or turnover to someone and the operation would continue to operate without missing a beat.
.
You want to develop an operations manual.
.
You don't have to sell, but with this thought process in mind, it will be easier to stay focused. 
.
Now, I understand every hospitality property could be a little different, but this is a model that if you follow it, will work. 
.
Don't plan on racing through this exercise, it's going to take time.
.
I recommend that you take some quiet time, away from all the action, with a pen and notebook, and write down all the responsibilities required to run your property. 
.
"Remember, the big picture"
.
.
Here's How You Start 
The exact departments and their responsibilities may vary depending on the size and type of property, but here are the most common 10 departments in a hotel.
.
Front Desk/Reception:
The front desk or reception is usually the first point of contact for guests, where they check in, check out, make reservations, and get information about your property and its services.
.
Housekeeping:
The housekeeping department is responsible for cleaning and maintaining guest rooms and public areas of the property, including changing linens, replenishing amenities, and ensuring cleanliness and hygiene standards.
.
Sales and Marketing:
The sales and marketing department is responsible for promoting your property, attracting new guests, and maximizing revenue by developing strategies to increase bookings, sales, and loyalty programs.
.
Food and Beverage:
The food and beverage department includes all your property's dining options, such as restaurants, bars, room service, banquets, and catering. This department is responsible for preparing and serving food and drinks to guests.
.
Accounting and Finance:
The accounting and finance department is responsible for managing your property's finances, including budgeting, payroll, accounts payable and receivable, and financial reporting.
.
Human Resources:
The human resources department is responsible for recruiting, hiring, training, and managing your staff, ensuring compliance with labour laws, and providing employee benefits and support.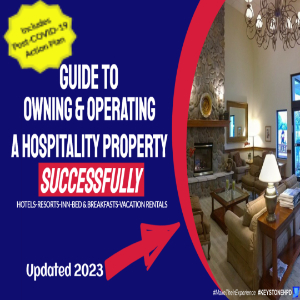 Engineering and Maintenance:
The engineering and maintenance department is responsible for ensuring that your property's physical facilities, such as electrical, mechanical, plumbing, and HVAC systems, are functioning properly and well-maintained.
.
Security:
The security department is responsible for ensuring the safety and security of your property and its guests, including monitoring access control, conducting patrols, responding to emergencies, and managing guest complaints and incidents.
.
Spa and Wellness:
The spa and wellness department provides guests with relaxation and wellness services, such as massages, facials, yoga classes, and fitness centres.
.
Concierge:
The concierge department provides guests with personalized assistance, such as arranging transportation, making restaurant reservations, booking tours and activities, and providing information about local attractions and events.
.
If you have a small operation, this might sound insane, but in many cases, one or more of these responsibilities could fall to one person. The important thing to remember is that each of these responsibilities has to be treated like a separate entity. By this I mean each of these responsibilities has to have its easy-to-follow duties, methods to do each duty effectively, and checklists to ensure they are done correctly. 
.
.
In conclusion
Hospitality properties have many departments that work together to provide guests with a comfortable, enjoyable, and memorable stay. Understanding each department's role and responsibilities is crucial for ensuring smooth operations and providing guests with exceptional service.
.
Do you segment your property into departments?
Let me know in the comments.
.
.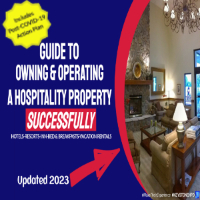 We cover more on independent hotels, resorts, inns, bed & breakfasts, vacation rentals in
"The Guide to Owning & Operating a Hospitality Property – Successfully" course.
You find more information at KeystoneHPD.com/course
.
You will have access to this episode for as long as you would like, but if you would like to see all the bonuses you would have access to as a member of the Hospitality Property School Group, have a look at the short video in this episode post-show notes.
.
.

.
In our next episode, I will be talking about 6 Strategies for Contending with Hotel Staff Shortages.
.
That's it for today's episode,
Until next time, have a fun day.
.
If you haven't done so yet, make sure to sign up for the INNsider Tips, say hi on social and join one of our groups. And make sure you get your free copy of the "How to Improve Your Hospitality Properties Success" e-book.
.
You can find all the links in the show notes.
.
⇒ TO READ OR LISTEN TO THIS EPISODE ON KEYSTONE HOSPITALITY PROPERTY DEVELOPMENT:
https://keystonehpd.com/10-departments-in-a-hotel-a-guideline-for-all-hospitality-propertys-ep-334
.
"The Guide to Owning & Operating a Hospitality Property – Successfully" course.
https://KeystoneHPD.com/Course
.
..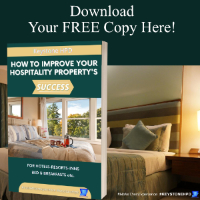 .
Did you get your copy of the "How to Improve Your Hospitality Properties Success" ebook?
KeystoneHPD.com/How-to-Improve-Your-Hospitality-Properties-Success
.
.
.
Get Your INNsider Tips
.
.
Join one of your private groups
https://keystonehpd.com/private-groups
.
.
Say hi on social
Facebook: https://www.facebook.com/KeystoneHPD
.
Twitter: https://twitter.com/KeystoneHPD
.
LinkedIn: https://www.linkedin.com/company/keystone-hospitality-development
.
.
Listen to The Hospitality Property School PODCAST here
keystonehpd.com/hospitality-property-school-podcasts
.
.
YouTube
.
.
A Division of Keystone Hospitality Property Development
.