If you have decided you want to become a hotelier, you have to think about what type of hotel or resort you want.
Here are four key elements you need to consider.
Welcome to another edition of
Hospitality Property School.
I am your instructor,
Gerry MacPherson.
.
.

 
In this step of your research, you'll need to determine the type of hotel business you would like. You need to visualize what it will be like.
. 
You need to write down your visualization on paper. This will make it feel real. For example:
What type of hotel will you be?
. 
How many rooms would you like?
.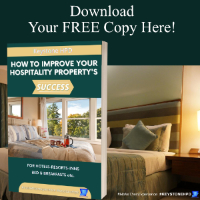 Who is your target market
It is imperative to confidently understand your primary target market.
. 
You can not start a new hotel without knowing what your target market wants, and you cannot go into #MakingTheirExperience if you are going to try to cater to all. The need of each target market varies.
. 
If you want your property to focus on romantic getaways, targeting families is probably not in your best interest.
. 
If you want to offer a healthy experience for your guests, offering an all-meat menu will probably not garner huge positive reviews.
. 
Whether you're focusing on budget, business or wealthy travellers, each will have different requirements and if you try to satisfy all their needs your hotel will have a difficult time finding its place in the market.
. 
Your marketing plans will require a good understanding of who your target audience is because you can't begin to market to the right audience if you don't know what's going to get their attention.
. 
Tips to get started
Here are three ways to find your ideal target market.
Base your hotel on the type of people you already know best
. 
Find out the types of people that would most be attracted to the kinds of things your hotel plans to offer
. 
What types of people are drawn to what's on offer in your area
.

 
. 
Your competition
Now that you know your target market and where to find guests, begin researching your competitors.
. 
If you are providing similar services, you'll want to learn more about their financial model to give you an idea of what you should be charging.
. 
Pricing too low or too high can cause problems for hotel owners.
. . . 
Tips to get started
Find similar types of accommodation to what you would like to build. Make a list with the hotel's name, rates, services and special notes. Check out their website but remember just because they have a website does not mean they are doing well, so don't copy, just get ideas.
. 
If they have one and they should, add your name to competitor subscriber lists so that you get the emails they send.
. 
Find out what's working for other businesses in the hospitality industry
. 
Network with other hotel owners at exhibitions and groups they attend. Listen more than talk so you can take it all in.
. 
Don't plan to copy your competition but instead determine ways to make your own hotel business unique.
. 
.

 
Create your digital presence
You'll need to create your hotel website. This is your calling card to the world! It needs to be a modern website, designed and optimized for eCommerce, with its own booking engine and you have to make sure it works across all devices.
. 
Get listed on third-party sites, like Booking.com, Expedia, TripAdvisor, and others. You'll need to create an engaging profile with on-brand descriptions and amazing imagery. Powerful profiles are proven to bring more bookings, so take the time and show yourself at your best. Keep in mind though, your ultimate goal should be to have your guests book directly through your website.
. 
Claim your social media handles on Facebook, Twitter, Instagram and other platforms. Even if you don't use all those platforms, secure as many handles as you can to prevent others from taking them.
. 
Raise awareness about your upcoming opening with relevant travel agents, businesses and news media. This is the kind of early digital buzz that can lead to a successful opening.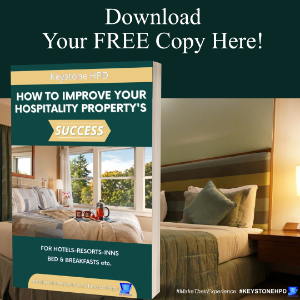 Create your unique value proposition (UVP)
But what is a UVP?
. 
"A value proposition is a promise of value to be delivered. It's the primary reason a prospect should buy from you."
This is according to ConversionXL
. 
What a UVP does is tell prospective guests why they should pick your property, using the least amount of words, while providing an understanding of what your hotel business offers.
. . . 
When creating your hotel's UVP remember:
Think of it as an executive summary that can be understood within 10 – 20 seconds.
. 
Be clear about what makes your hotel identity stand out.
. 
Do not include redundant words and promises, like, "Customer satisfaction guaranteed".
. 
Clearly state the benefits of selecting your hotel business.
.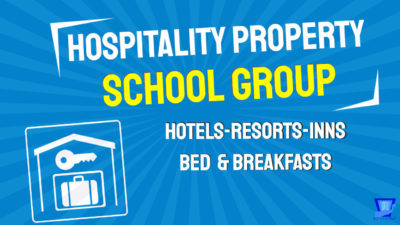 .
If you are a member of the Hospitality Property School Group, as a bonus, I'm going to share another very important key element you need to consider, your hotel software.
.
.
. 
In conclusion
You have to be able to answer why will your guests will want to book your hotel. What can you offer that your competitors in the hotel industry won't? Guests will book into your hotel as a solution to either avoid pain or enhance feelings of pleasure, so you will want to stand out from your competition.
. 
Tell me about the dream hotel or resort you would like to operate.
Let me know in the comments.
.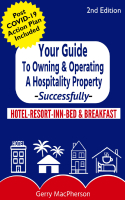 .
We cover more on organizational structure in "The Guide to Owning & Operating a Hospitality Property – Successfully" book & course. You find more information at KeystoneHPD.com
You will have access to this episode for as long as you would like but if you would like to see all the bonuses you would have access to as a member of the Hospitality Property School Group, check out the short video in this episode post-show notes.
.
.

.
In our next episode, I will be talking about Finding the Right Hotel Furniture.
.
That's it for today's episode,
Until next time, have a fun day.
.
If you haven't done so yet, make sure up sign up for the INNsider Tips, say hi on social and join one of our groups. And make sure you get your free copy of the "How to Improve Your Hospitality Properties Success" eBook.
.
You can find all the links in the show notes.
.
⇒ TO READ OR LISTEN TO THIS EPISODE ON KEYSTONE HOSPITALITY PROPERTY DEVELOPMENT:
https://keystonehpd.com/what-type-of-hotel-or-resort-do-you-want-313
.
"The Guide to Owning & Operating a Hospitality Property – Successfully" course.
https://KeystoneHPD.com/Course
.
..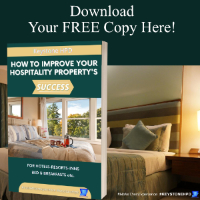 .
Did you get your copy of the "How to Improve Your Hospitality Properties Success" ebook?
KeystoneHPD.com/How-to-Improve-Your-Hospitality-Properties-Success
.
.
.
Get Your INNsider Tips
.
.
Join one of your private groups
https://keystonehpd.com/private-groups
.
.
Say hi on social
Facebook: https://www.facebook.com/KeystoneHPD
.
Twitter: https://twitter.com/KeystoneHPD
.
LinkedIn: https://www.linkedin.com/company/keystone-hospitality-development
.
.
Listen to The Hospitality Property School PODCAST here
keystonehpd.com/hospitality-property-school-podcasts
.
.
YouTube
.
.
A Division of Keystone Hospitality Property Development