Welcome to INNsider Tips.
In today's INNsider Tip, I will share the Best Recruitment Strategies.
 .
.
I have seen hospitality property owners go from one extreme to another when it comes to their hiring process.
.
One property owner might take the time to study the candidate and ask thoughtful questions while another might look at a new person and say "do know how to use a computer? Okay, you are hired."
.
For it to work, the interview process has to be consistent. It has to be scripted the same way every time.
. 
As in all other tasks in your hospitality property, your hiring process should be documented in your operations manual.
. 
When looking for new employees, before doing anything else, talk to business associates, colleagues and competitors.
.
You might find that a little strange but if you have a good working relationship with your competition, they could be a great source of information.
.
Hiring great employees is imperative for a smooth operation, for this reason, I am going to dive further into the hiring process.
.
That is it for today's INNsider Tip about the best recruitment strategies.
.
Make sure to subscribe so you don't miss any future tips and make sure to join one of our groups that best serve your needs.
.
You can subscribe at
http://keystonehpd.com/best-recruitment-strategies-innsider-tips-026
.
..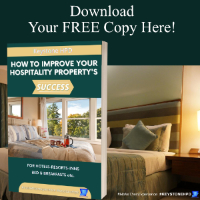 .
Did you get your copy of the "How to Improve Your Hospitality Properties Success" ebook?
KeystoneHPD.com/How-to-Improve-Your-Hospitality-Properties-Success
.
.
.
Find your best group option visit
https://keystonehospitalitydevelopment.com/private-groups
.
.
Get Your INNsider Tips
.
.
That's today's INNsider tips.
Until next time, have a fun day.
.
A Division of Keystone Hospitality Property Development
.