Welcome to INNsider Tips.
In today's INNsider Tip, I will talk about ways you can Improve Your Email Communication.
.
.
When sending an e-mail, writing a letter or even a note, use spell check. And after you have used spell check, have someone else read it.
.
Don't send messages with all caps, recipients might feel like you're YELLING!
.
Please, please, please use complete sentences.
.
Organize your inbox, making sure priority messages are dealt with immediately. Use folders to prioritize. Missing important emails could cost you money.
.
Check to make sure everything is clear. A good clear message can build engagement, prevent problems and streamline efforts.
.
Have a standard communications schedule, here you can highlight import messages. Refrain from sending an e-mail every time you have a thought. This can become overwhelming clutter and import messages will be missed.
.
Document everything and make sure it is clear. When was the last time you said or one of your employees say "Didn't I tell you?" or "Sorry, I forgot to mention?" or "It's supposed to be done this way"?
.
That is it for today's INNsider Tip.
If you haven't done so yet, make sure to subscribe, so you don't miss any future tips and make sure to join one of our groups that best serve your needs.
.
You can subscribe at
https://keystonehpd.com/improve-your-email-communicationinnsider-tips-043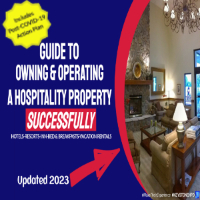 .
We cover more on independent hotels, resorts, inns, bed & breakfasts, vacation rentals in
"The Guide to Owning & Operating a Hospitality Property – Successfully" course.
You find more information at KeystoneHPD.com/course
.
.
To find your best group option visit
https://keystonehospitalitydevelopment.com/private-groups
.
.
Get Your INNsider Tips
.
.
That's today's INNsider tips.
Until next time, have a fun day.
.
A Division of Keystone Hospitality Property Development
.