.
.
Hospitality properties of the future have to be green.
Establishments across the world that have seen the light are reaping the benefits so I'll show you how to make your property eco-friendly.
Welcome to another edition of Hospitality Property School.
I am your instructor, Gerry MacPherson.
.
.
According to recent reports, 70% of global travellers say they would be more likely to book accommodation knowing it was eco-friendly, whether they were looking for a sustainable stay or not.
.
Investing in renewable & eco-friendly resources for hospitality properties used to be a luxury, but now is necessary. Today, it can help you improve your property's overall profit and patronage.
.
Renewable power, including wind and hydroelectric power, is set to rise by 40 percent over the next five years.
.
While less than 2% of the world's electricity is currently generated through solar technology, a recent report estimated that this figure could increase to as much as 13% by the year 2030.
.
It's clear that renewable energy is here to stay as more companies embrace it and in this group, the travel industry stands out.
.
Without a program in place, hospitality properties can be very wasteful and consume a huge amount of resources but don't panic, many greening initiatives are not expensive to implement and can provide substantial benefits to your business!
.
There are three key areas of the environmental impact that properties should consider; energy, water, and waste.
.
Energy – Excessive energy use is extremely costly but with minor adjustments, it can lead to massive cost savings.
.
Waste – One study estimate identified that an average hotel produces in excess of one kilogram of waste per guest per day. The good news is that approximately 30 percent of waste in hotels can be diverted through reuse and recycling.
.
Water – Tourists and residents alike require a clean and dependable supply of water for survival including drinking, cooking & cleaning. Water is also integral to the amenities usually expected by tourists, such as swimming pools, landscaped gardens, and golf courses. Water also supports industries such as agriculture that support the tourism industry.
.
Several studies have indicated that economic benefits can be gained in hospitality properties through implementing environmental and social initiatives; many with little or no capital. In addition to cost benefits, there are also benefits to choosing an environmentally sustainable strategy.
.
These include:
Gaining competitive advantage by being a leader in the industry
.
.
.
.
.
.
.
But the major benefit is because it's the right thing to do!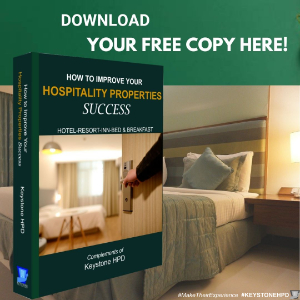 Solar Energy
The solar energy industry is set to grow by more than $65 billion.
.
Today, three-quarters of solar installations are less than a couple of years old and hospitality properties of all sizes are quickly taking to this technology. Although solar power installations can take as long as a decade to pay for themselves, they can cut energy bills by 60 percent. For this reason, more properties are choosing this option.
.
.
Wind Energy
The terms "wind energy" or "wind power" describe the process by which the wind is used to generate mechanical power or electricity. Wind turbines convert the kinetic energy in the wind into mechanical power. Based on the size of a property wind energy can cover half the electricity bill each month.
.
.
Geothermal Energy
Geothermal energy is thermal energy generated and stored in the Earth. The geothermal gradient, which is the difference in temperature between the core of the planet and its surface, drives a continuous conduction of thermal energy in the form of heat from the core to the surface.
.
With many countries around the world ready to embrace geothermal energy, it is ready to double in size.
.
.
Biodiesel
Biodiesel refers to a vegetable oil- or animal fat-based diesel fuel and is quickly becoming more popular. The U.S. economy reaped more than $4 billion from it in the past year. There is a property in Sweden that turns its organic waste into biodiesel at a nearby plant.
.
The biodiesel that results from this and similar projects in Sweden is powering the nation's vehicles.
.
.
Reuse
Waste management is a significant issue at hospitality properties, which are increasingly running programs to reuse linens and towels. Guests can choose to dry their towels and keep the same bed linens rather than getting new ones each day. To deal with waste from gardens and kitchens, some properties send waste to biogas plants.
.
Without an environmental program in place, a hospitality property can be very wasteful and consume a huge amount of resources but don't panic, hotels, resorts, inns and bed and breakfasts can increase their credibility by having an environmental policy review and environmental policy statement in place.
.
.
There are many green practices that hospitality properties can apply as preventative measures to save unnecessary costs.
Examples of these practices include:
.
Use of compact fluorescent lights – saves energy.
.
Reuse of linens – saves water, detergent, energy and greenhouse gases.
.
Low-flow shower systems – save water and energy.
.
Using local products – save transportation costs.
.
Installation of green roofs – saves energy.
.
Installation of solar heaters or another renewable energy source – saves energy.
.
.
Reports by hundreds of businesses around the world show that by applying appropriate management processes they have:
Reduced energy and water consumption costs by more than 20 percent.
.
Solid waste and wastewater disposal cost by more than 15 percent.
.
Improved the quality of the environment in which they operate.
.
Improved staff motivation and community relations
.
It is evident that there are a number of benefits to going green.
.
Does this make sense so far?
Let me know by leaving a comment.
.
There are a number of ways that hoteliers and innkeepers can engage their employees and guests.
These include:
Appointing a 'green team'
Offer members of current staff the chance to take ownership of some of your property's practices to make them more eco-friendly, with rewards for the most innovative ideas.
.
.
Use targeted campaigns to promote the green focus
Engaging and obviously beneficial campaigns can be easy to implement. Alternatively, properties can ally themselves with businesses and organizations that already offer green activities.
.
.
Offering green transport options
Bikes and shared/public transport options should be considered as services to guests to help them make greener choices. Providing bicycles for guests is another way for properties to encourage and promote an eco-friendlier approach to travel.
.
.
Reducing water usage
A hospitality property may use an average of 1,500 litres of water per room per day, and with water scarcity affecting more than 40% of the world's population and counting, reducing wastage is essential.
.
There are a number of different strategies currently being used to conserve water globally, from regular water tracking and leak detection to eco-friendly toilets and showers. With laundry typically accounting for about 16% of a property's water usage, low water washing machines can offer considerable savings.
.
.
Replacing plastics with reusable options
Many chain hotels have taken small plastic toiletries and single-use plastics out of circulation. They are being replaced with pump-operated alternatives, reducing plastic usage by 30%.
.
.
Switching to clean energy
Only 21% of hotels currently have on-site renewable energy, according to the last Green Lodging Trends Report. Most still rely on fossil fuels even though there's money to be saved in switching.
.
Solar power is now the "cheapest source of electricity in history" according to the International Energy Agency. And renewable energy generally can also offer good price stability, security of supply and lower energy bills, plus the possibility of selling electricity back to the grid.
.
.
Making good food sense
With vegetables from on-site gardens, properties are establishing traceability and transparency within the supply chain.
.
Buying local, seasonal produce is another way to reduce emissions and improve the quality of the food served – and changing some of the daily specials to vegetarian options benefits the planet and your profit margin.
.
Minimizing food waste is also an essential part of the process – and this includes rethinking buffets, one of the biggest culprits.
.
.
Reducing waste
From upcycling and recycling to electronic invoicing and bamboo straws, properties across the world are taking steps, large and small, to reduce the waste products they send to toxic landfill sites.
.
Sustainable building materials, low-carbon construction and recycled furniture all help reduce environmental impact.
.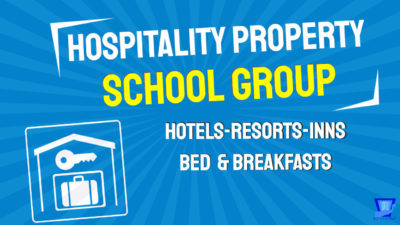 .
.
If you are a member of the Hospitality Property School Group, as a bonus, I am going to share 8 key components to establishing a program to effectively green your hospitality property.
.
.
In conclusion
It is not as hard as you might have thought to start making your hospitality property greener.
.
Begin with the three key areas of environmental impact; energy, water, and waste and enjoy the economic benefits that can be gained by implementing environmental and social initiatives.
.
You can do this by:
Appointing a 'green team'
.
Use a targeted campaign to promote the green focus
.
Offering green transport options
.
.
Replacing plastics with reusable options
.
Switching to clean energy
.
.
.
Focus on the benefits to your property and watch your guest loyalty increase.
.
What steps are you taking to go green?
Let me know in the comments.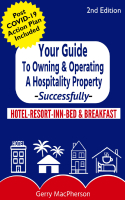 .
We cover more on organizational structure in "The Guide to Owning & Operating a Hospitality Property – Successfully" book & course. You find more information at KeystoneHPD.com
You will have access to this episode for as long as you would like but if you would like to see all the bonuses you would have access to as a member of the Hospitality Property School Group, check out the short video in this episode post-show notes.
.
.

.
In the next episode, I will talk about How to Make Your Property Eco-Friendly.
.
That's it for today's episode,
Until next time, have a fun day.
.
If you haven't done so yet, make sure up sign up for the INNsider Tips, say hi on social and join one of our groups. And make sure you get your free copy of the "How to Improve Your Hospitality Properties Success".
.
You can find all the links in the show notes.
⇒ TO READ OR LISTEN TO THIS EPISODE ON KEYSTONE HOSPITALITY PROPERTY DEVELOPMENT:
https://keystonehpd.com/how-to-make-your-property-eco-friendly-288
.
..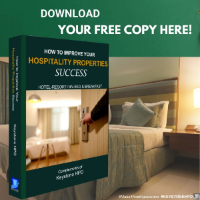 .
Did you get your copy of the "How to Improve Your Hospitality Properties Success" ebook?
KeystoneHPD.com/How-to-Improve-Your-Hospitality-Properties-Success
.
.
.
Get Your INNsider Tips
.
.
Join one of your private groups
https://keystonehpd.com/private-groups
.
.
Say hi on social
Facebook: https://www.facebook.com/KeystoneHPD
.
Twitter: https://twitter.com/KeystoneHPD
.
LinkedIn: https://www.linkedin.com/company/keystone-hospitality-development
.
.
Listen to The Hospitality Property School PODCAST here
keystonehpd.com/hospitality-property-school-podcasts
.
.
YouTube
.
.
A Division of Keystone Hospitality Property Development
.