.
'
This has been a very up & down year for the hospitality property industry but that hasn't stopped hoteliers & innkeepers from wanting to prepare for the future, which has been evident for our episode views.
I am going to share with you the top 10 most popular episodes of 2021.
Welcome to another edition of Hospitality Property School.
I am your instructor, Gerry MacPherson.
.
.
During the last year, I have noticed that many followers are searching for ways to prepare their business to safely welcome guests while giving them an incredible experience. The episodes we have produced have worked towards this goal.
Now it's time for our annual look back at the Hospitality Property Schools 10 most popular episodes of the past year.
I will be counting down from 10 – 1 and I will give you a snippet from each episode to remind you of why they were popular.
.
If you go to KeystoneHPD.com/10MostPopularEpisodesof2021-273
you will find the show notes with all the links to the top ten episodes.
.
.
So, without further ado, let's dive into the top ten most popular episodes of 2021, starting with #10…
Ep. #229 – Property Management System – What You Need to Know
I have been getting questions lately about choosing the right PMS or Property Management system.
Your property management system or PMS, also known as a front desk system, is the heart of any hospitality property. It is the systematized mechanism that oversees and coordinates the relationship between the customer and your services.
Without one, a hospitality property will labour to professionally manage all of their daily operational tasks.
What are the benefits of a property management system?
In choosing the variety of options available to you, it's important to think about what features would best suit your hotel, resort, inn or bed & breakfast.
Here are the top features you should consider when making your selection.
.
.
In 9th position is
Ep. #255 – Revenue Management and How to Increase Your Cash Flow
In protecting, forecasting, and strengthening a hotel-resorts-inn-bed and breakfasts etc. cash flow and overall financial position, revenue management will be needed to drive the top-line and eventually the cash position of the property.
Here are 6 ways revenue management can make a difference.
.
.
Next at #8 is
Ep. #250 – What Will Your Guests Expect Post Lockdown?
When faced with the challenge of preparing to reopen a hospitality property in an uncertain environment, it can be difficult to know where to start.
Where will potential guests travel from?
What will they want from their stay?
What can be done to increase demand?
Part of a reopening strategy should include understanding who your post-lockdown guests are likely to be and what stay experience they are pursuing.
With ongoing international travel restrictions in place and public concerns about the safety of air travel, hospitality properties will likely see guests arriving from driving, rather than flying. Given corporate travel is pretty much at a standstill, properties should anticipate that the domestic leisure market will be a key focus for the foreseeable future.
The 7th most popular post was
Ep. #239 – Website Design: 22 Tips to Keep Your Visitors Happy
The way to make visitors stay on your website is by giving them reasons why they should stay, be it information, good service, special price, etc.
Keep your website design limited to make it look more professional.

Your website design should be personal and appealing.

You should provide a detailed description of your property and services.

Your website should be simple and straightforward.
Your goal should be to make your hospitality properties website a pleasure to look at.
Whether you're overhauling your property's existing website or creating your web presence from scratch, you should understand the crucial elements of a clean and functional website so that it looks honest, professional, and well-designed.
Here are 22 Details You Need to Consider When Designing Your Website
.
.
In 6th spot is 
Ep. #264 – 6 Ways to Build Guests Trust With a Great Experience
Post COVID-19 it will be more important than ever to build your guest trust and provide a great experience.
Build your guest's trust while offering a great experience, pre-Covid-19 strategies might not cut it. Even though we are still feeling our way into a new future, here are 6 techniques that have already shown promise.
Here are 6 ways your hospitality property can take advantage.
.
.
Halfway through in the 5th spot is
Ep. #267 – Bona Fide Hotel Technology for the Future
Why new hotel technology is important.
New machine-learning-based systems will play an important role as hotels, resorts, bed and breakfasts recover losses in the post-pandemic period. They are useful for:
Automated revenue management

Micro-targeted marketing

Fare forecasting

Predicting seasonal demands

Personalized search and booking engines with learned preferences

Competitive pricing

Customized, personalized experiences
Here are seven of the most important technologies that have emerged as essential for hospitality businesses in a post-pandemic future.
.
.
In 4th position is
Ep. #259 – How to Magnify Your Hospitality Property's Visibility
People have been thinking of travel since the start of COVID-19 and in the not too distant future, this is going to become a reality. Hospitality properties are eager to open their doors to the world, so how are you going to stand apart from your competitors?
Your hospitality property's visibility ranking higher on Google
How can you do this?
You need to have your website search engine optimized but many owners and managers are not sure or are nervous about SEO, plus, it rarely offers any quick wins or instant gratification. This is a long-term endeavour.
For this, to work you need to have your house in order before you'll see any real results from your search optimization efforts.
It is not a one-and-done task to be crossed off your marketing to-do list.
Just to be clear, you don't need to be all that tech-savvy to understand SEO. Any time you create content for a new promotion or try to capture traffic with a blog post, optimizing for search engines should be baked right in, from initial thought to publication.
Here are some ways you can set yourself up for success.
.
.
Now for the top three posts. In third place is
Ep. #257 – 6 Brilliant Ways to Use Managing Employees During a Crisis
This may sound like a no-brainer, but when you are navigating uncertain times, it can feel challenging.
The hospitality industry is typically founded on teams of individuals working together, not only for the high performance of their function but also for creating a positive experience for guests.
Research has identified that the more effective the team is, the greater its ultimate performance. Although good team functioning is often assumed, it can be difficult to take a step back and reflect on how a team is actually performing as an entity.
Taking time out to understand the undercurrents of how your employees, your team, is functioning, how team members are responding to each other and to focus on outcomes & your goals are all important steps for identifying problems and thinking about how to address them.
.
.
In second place is
Ep. #232 – 11 Future Hospitality Property Trends You Need to Know
There is no doubt in my mind for those not willing to keep up with the times and adjust accordingly, it might be difficult to survive in the hospitality property industry.
Here are 11 future trends for your consideration.
.
.
And the most popular episode of 2021 is
Ep. #248 – How to Prepare for When Guests Return
If you look out your window, will you see brontosauruses or triceratops wandering around – no. Why? When the asteroid hit they were not able to adapt. The last year and a half, Covid-19 has been a hospitality property mass extinction event and if properties didn't or are not willing to adapt, they will not survive.
Speak to any hospitality property owner or manager, and they will tell you the turmoil that they have been facing.
When will our guests start returning?
How do I forecast occupancy for the next 6 months, 12 months, 5 years with so much uncertainty?
It's no secret that the hospitality industry has taken a massive hit in the chaos that was 2020 but if you look closely, you can see a light at the end of the tunnel.
What are the signs?
.
That's it! The 10 Hospitality Property School's most popular episodes of 2021.
As every year, it has been fun putting together this episode, even though it has been one of the most difficult the hospitality property industry has ever seen. One thing that was clear is that many hospitality property owners and managers were looking to the future.
.
That is encouraging!
.
We here at Keystone Hospitality Property Development are going to do everything in our power to give you the information necessary for you to succeed and put more heads in your beds.
This is our last episode of 2021, as most of the world, we are going to take the next couple of weeks to lock ourselves away, rejuvenate and get ready to meet 2022 face on.
.
.
So we want to wish you the best for the rest of this year, Happy Holidays and an extremely Happy New Year.
.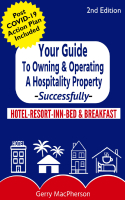 .
We cover more on marketing in "The Guide to Owning & Operating a Hospitality Property – Successfully" book & course. You find more information at KeystoneHPD.com
.
Do you currently or are planning to cross or upsell at your property?
Let me know in the comments.
You will have access to this episode for the next six weeks and then it's locked in the vault for Hospitality Property School Group members only.
.
To see all the other valuable material you'd have access to as a member of the Hospitality Property School Group, check out the short video in the episode post-show notes.
.
.

.
.
That's it for today's episode,
Until next time, have a fun day.
.
Are you getting your weekly INNsider Tips? You can find the link in the show notes.
.
⇒ TO READ OR LISTEN TO THIS EPISODE ON KEYSTONE HOSPITALITY PROPERTY DEVELOPMENT:
https://keystonehpd.com/hospitality-property-school-10-most-popular-episodes-of-2021-273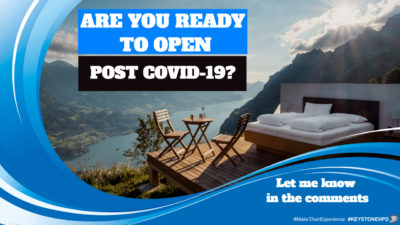 .
.
Post COVID-19 Action Plan
KeystoneHPD.com/PostCovid19ActionPlan 
.
.
.
Get Your INNsider Tips
.
.
Join one of your private groups
https://keystonehpd.com/private-groups
.
.
Say hi on social
Facebook: https://www.facebook.com/KeystoneHPD
.
Twitter: https://twitter.com/KeystoneHPD
.
LinkedIn: https://www.linkedin.com/company/keystone-hospitality-development
.
.
Listen to The Hospitality Property School PODCAST here
keystonehpd.com/hospitality-property-school-podcasts
.
.
YouTube
.
.
A Division of Keystone Hospitality Property Development