Ever wonder what guests REALLY want from a vacation rental? Spoiler alert: it's not a tacky fridge magnet!
Today, we're diving deep into the wild world of vacation rental guest experience.
Picture this – You've got a vacation rental, and you're trying to keep up with what feels like the ever-changing mood swings of travellers. Well, today, we're serving up some of the tastiest tips to keep you on the cutting edge.
.
Ways to highlight your vacation rental guest experience
Tech-Talk:
Let's face it, we're in the 21st century. If your home's not 'smart', it's like leaving home without your smartphone – unthinkable! Smart door locks? Yes, please! And if your Wi-Fi feels like it's still in the 90s, time for an upgrade.
.
All About That Luxury Life:
Think spa-grade towels, hotel-like linens, and maybe even a fancy coffee maker that can make even the grumpiest of morning guests smile. And to top it off, a welcome guide that's so detailed, it could double as an encyclopedia for your place. Fewer questions for you, and more 'aha' moments for them!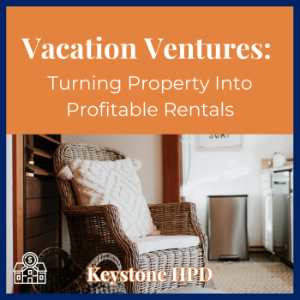 Local Flavour:
Make deals with your local café or theatre. Nothing says 'exclusive' like giving your guests VIP treatment in town. And, depending on whether they're on a romantic rendezvous or a wild family adventure, sprinkle in some personalized local tips.
.
Safety Dance:
It's not all about the flash; the basics matter! Ensure those smoke alarms work and throw in a first-aid kit. It's like a safety net, but less circus-y. And, while we're on the topic of convenience, make check-ins and check-outs smoother. A video tutorial wouldn't hurt if your door lock's got more combinations than a Rubik's Cube.
.
Feedback Frenzy:
After their stay, drop your guest a note. You know, like the good old times but digital. Encourage feedback and engage with it online. Let the world see you care.
.
In a nutshell, stay ahead, be the host with the most, and watch as your vacation rental becomes the talk of the town.
.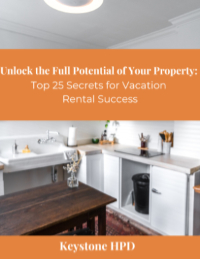 Hungry for more gold nuggets? Don't miss our free download – 'Unlock the Full Potential of Your Property – Top 25 Secrets for Vacation Rental Success'. It's like the secret sauce but for rentals. Grab yours now and supercharge that hosting game!
.
What are your favourite ways of meeting your guest's expectations?
Let me know.
.
In our next episode, I will show you ways to handle red tape.
.
In conclusion
In the ever-evolving world of vacation rentals, it's crucial to remember that guests are seeking more than just a place to sleep; they're searching for an experience. From ensuring top-notch technology and offering a taste of luxury, to creating partnerships with local businesses and ensuring safety – every detail matters. Meeting and exceeding your vacation rental guest experience is more than just a business strategy; it's a commitment to creating lasting memories for travellers.
.
By embracing these strategies, not only will your property stand out in a crowded marketplace, but you'll also be on your way to establishing trust and building a loyal guest base. As hosts, our goal is to provide a home away from home, and with these tips, you're one step closer to turning every stay into a 5-star experience.
.
⇒ TO READ OR LISTEN TO THIS EPISODE ON KEYSTONE HOSPITALITY PROPERTY DEVELOPMENT:
https://keystonehpd.com/create-the-best-vacation-rental-guest-experience-003
.
Serious about taking your business to the next level? Sign up for the "Vacation Ventures: Turning Property Into Profitable Rentals" course.
https://keystonehpd.com/vacation-ventures-profitable-rentals-wait-list/
.
Grab your copy of the "Unlock the Full Potential of Your Property – Top 25 Secrets for Vacation Rental Success" PDF.
https://keystonehpd.com/vacation-rental-resolutions-pdf/
.
Hospitality Property School Group
Learn the benefits—https://member.keystonehpd.com
.
Join one of our groups
https://www.facebook.com/groups/vacationrentalresolutions
Say hi on social
Facebook: https://www.facebook.com/KeystoneHPD
LinkedIn: https://www.linkedin.com/company/keystone-hospitality-development
.
Listen to The Hospitality Property School PODCAST here
https://keystonehpd.com/vacationrentalresolutionspodcast
.
YouTube
https://www.youtube.com/@VacationRentalResolution
.
A Division of Keystone Hospitality Property Development