Ever feel like guests expect to find a butler, a personal chef, and maybe a unicorn in their rooms?
Welcome to mastering the ever-changing hotel guest expectations.
We all know the drill. Just when you think you've got the hang of what guests want, boom! They're onto the next big thing, and you're left scratching your head. So, how do we keep up with this hospitality roller coaster? Here are some ideas.
.
Hotel Guest Expectations
Tech It Up With Smart Rooms:
Why turn off the lights the old-fashioned way when you can just tell them to chill? Yep, smart rooms are the future, letting guests feel like Tony Stark in their very own tech-laden suite.
.
Wi-Fi: In an age where being offline feels like the dark ages, your Wi-Fi needs to be faster and free. Always free.
.
Mobile Check-In/Out: Because who wants to wait in line when they could be flopping onto your comfy hotel bed?
.
Personal Touches Make Perfect:
Know Your Guests: Remember that Mr. Clark likes his pillows fluffed thrice and Mrs. Martinez loves ocean views? Use that CRM magic (Customer Relationship Management ) and make their day!
.
Local Lovin': Collaborate with local attractions or eateries. Guests get to live like locals, and you get brownie points.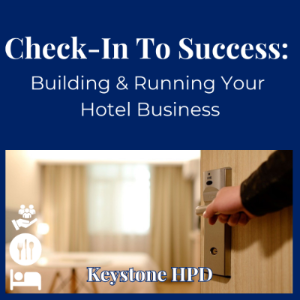 Staff = Secret Sauce:
Service Supreme: It's not just about greeting with a smile, but maybe predicting that Ms. Lee would love another towel before she even asks.
.
Worldly Wise: Since we cater to a global audience, let's ensure our team can chat about cricket with a Brit or discuss sushi with a guest from Tokyo without a hiccup.
.
Good Vibes Only:
Fit & Fab: A stellar gym, refreshing spa treatments, and maybe a smoothie bar?
.
Eco Warrior Mode: Going green isn't just a trend. Offer recyclable shampoos and maybe plant a tree for every guest. Hey, it's a win-win!
.
Feedback = Hotelier's Best Friend:
Talk to Me: Whether it's a chat over coffee, a scribble on a comment card, or a tweet (or X), knowing what they think helps us sparkle.
.
Online Street Cred: Keep an eye on those online reviews, and serve your responses with a side of grace and a sprinkle of wit.
.
Riding the wave of guest expectations can be a wild ride, but it's oh-so-worth-it when you see those glowing reviews about how you made their stay and repeat bookings. Remember to always have an ear to the ground and, most importantly, an open heart.
.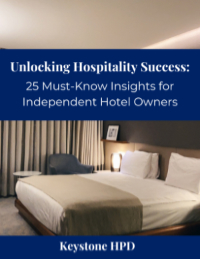 Dive deeper into the hotelier world with our FREE download: 'Unlocking Hospitality Success: 25 Must-Know Insights for Independent Hotel Owners'. Because who doesn't love a freebie with a side of wisdom?
.
What are your favourite ways of meeting your hotel guest expectations?
Let me know.
.
In our next episode, I will share ways to handle red tape.
.
Conclusion:
In the ever-evolving world of hospitality, adapting and growing to meet guest expectations isn't just a strategy; it's a necessity. From tech innovations to personal touches and eco-friendly commitments, every detail counts. It's all about creating memorable experiences that leave guests raving and returning. To all hoteliers and hospitality enthusiasts, embrace the challenges, cherish the feedback, and continue striving for excellence in service. The ride might be tumultuous, but the rewards of satisfied guests and stellar reviews make it all worthwhile.
.
Always remember, the key to unlocking unparalleled guest satisfaction lies in attentive ears, innovative solutions, and a heart that genuinely cares.
.
Stay passionate, stay inspired!
.
⇒ TO READ OR LISTEN TO THIS EPISODE ON KEYSTONE HOSPITALITY PROPERTY DEVELOPMENT:
https://keystonehpd.com/hotel-guest-expectations-more-than-pillows-003
.
Serious about taking your business to the next level? Sign up for the "Check-In to Success-Building and Running Your Hotel Business" course.
https://courses.keystonehospitalitydevelopment.com/course/check-in-to-success-building-running-your-hotel-business/
.
Grab your copy of the "Unlocking Hospitality Success: 25 Must-Know Insights for Independent Hotel Owners" PDF.
https://keystonehpd.com/the-hotelier-helpcast-pdf/
.
Hospitality Property School Group
Learn the benefits—https://member.keystonehpd.com
.
Join one of our groups
https://www.facebook.com/groups/thehotelierhelpcast
Say hi on social
Facebook: https://www.facebook.com/KeystoneHPD
Twitter: https://twitter.com/KeystoneHPD
LinkedIn: https://www.linkedin.com/company/keystone-hospitality-development
.
Listen to The Hospitality Property School PODCAST here
https://keystonehpd.com/thehotelierhelpcastpodcast
.
YouTube
https://www.youtube.com/@TheHotelierHelpcast
.
A Division of Keystone Hospitality Property Development