Hey, hoteliers! Ever woken up, checked your hotel's reviews, and felt like you've bitten into a sour lemon?
Let's squeeze out the good stuff and turn those zesty reviews into sweet lemonade! 🍋
Hotel Reviews
So, we've all been there. That awful moment when the dreaded one-star review rolls in, and you can't help but wonder if the reviewer accidentally thought '5' was the worst rating. We all know that these pesky reviews can be that annoying stain on an otherwise pristine tablecloth – always stealing the spotlight.
.
What can you do about it?
Proactive Guest Engagement:
Wouldn't it be wonderful to have your own fairy godmother keeping tabs on your wishes and whims? Give your employees the freedom to be the fairy godmother for our guests. Be it through a magical comment card, a mid-stay email spell, or just the good old, "Hey, how's everything going?" approach. Catch those pumpkins before they turn back at midnight!
.
Excellent Staff Training:
Would you prefer R2-D2 or C-3PO at your front desk? While R2 is cute, C-3PO knows his etiquette. Let's ensure our staff doesn't beep incomprehensibly, but greets warmly and serves with finesse. Stay on top of employee training and training refreshers.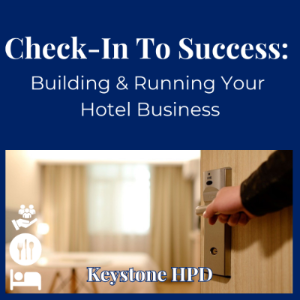 Regular Maintenance and Upgrades:
Nobody likes a squeaky bed… unless it's a haunted hotel theme. Regular checks, timely fixes, and a sprinkle of newness here and there go a long way. Think of it as changing the curtains in a room haunted by old reviews!
.
Response to Online Reviews:
Always respond to reviews with grace, not the clumsiness of someone stepping on Lego (and that does hurt!). Whether it's a waltz with a 5-star review or a tango with a 1-star criticism, lead with confidence and care.
.
Personalize the Guest Experience:
Know Mr. Smith loves blueberry muffins? Tuck one away for him. Is a couple celebrating their anniversary? A little note goes a long way. The devil's in the details, but so is Cupid. Let's make every guest feel they have a secret admirer.
.
And remember, for every cloud (or bad review), there's a silver lining (or a dozen good ones). A gentle nudge to happy guests to share their sunshine about how you made their stay, can work wonders!
.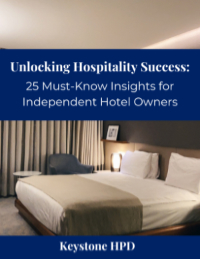 Before we check out from today's session, remember there's a golden key waiting for you! Unlock our free PDF – 'Unlocking Hospitality Success: 25 Must-Know Insights for Independent Hotel Owners.' You don't need a room number, just hop over to KeystoneHPD.com or check out the show notes and grab your copy.
.
I'm curious, do you hide from your hotel reviews or embrace them?
Let me know.
.
In conclusion:
Turning sour lemons into the most delightful lemonade requires a dash of proactive engagement, a sprinkle of stellar staff training, and a dollop of personalization.
.
In the world of hospitality, every guest holds a chapter of your hotel's story. How you respond to reviews and handle situations speaks volumes about your brand's commitment and character. As you embark on this ongoing journey of refining guest experiences, remember to dance gracefully with both praise and criticism.
.
I'm here, cheering you on from the sidelines, reminding you that every review is an opportunity to shine brighter.
.
So, till we meet again, keep your spirits high and your hotel's reputation even higher! 🌟🛎️🔑
.
See you in the next episode, where we'll delve into the realm of guest expectations.
.
Safe hosting and happy hosting!
.
⇒ TO READ OR LISTEN TO THIS EPISODE ON KEYSTONE HOSPITALITY PROPERTY DEVELOPMENT:
https://keystonehpd.com/bad-hotel-reviews-from-sour-reviews-to-sweet-resolutions-002
.
Serious about taking your business to the next level? Sign up for the "Check-In to Success-Building and Running Your Hotel Business" course.
https://courses.keystonehospitalitydevelopment.com/course/check-in-to-success-building-running-your-hotel-business/
.
Grab your copy of the "Unlocking Hospitality Success: 25 Must-Know Insights for Independent Hotel Owners" PDF.
https://keystonehpd.com/the-hotelier-helpcast-pdf/
.
Hospitality Property School Group
Learn the benefits—https://member.keystonehpd.com
.
Join one of our groups
https://www.facebook.com/groups/thehotelierhelpcast
Say hi on social
Facebook: https://www.facebook.com/KeystoneHPD
Twitter: https://twitter.com/KeystoneHPD
LinkedIn: https://www.linkedin.com/company/keystone-hospitality-development
.
Listen to The Hospitality Property School PODCAST here
https://keystonehpd.com/thehotelierhelpcastpodcast
.
YouTube
https://www.youtube.com/@TheHotelierHelpcast
.
A Division of Keystone Hospitality Property Development