Welcome to INNsider Tips.
In today's INNsider Tip, I am going to share the framework for your hospitality property's Daily Operating Procedure.
.
.
An outline of what to include:
Customer Service Procedures
.
Customer Service Viewpoint
.
Service Procedures
.
Merchandise Procedures
.
Meal Preparation Procedures
.
Transacting Sales
.
Gift Certificates
.
Inventory Management
.
Operational and Financial Reporting
.
Loss Prevention Techniques
.
Required Cleaning and Maintenance
.
Safety Procedures
.
Sales Procedures
.
Marketing
.
How will you get the message out
.
Community Involvement
.
Management Documents
.
Many factors will impact your success such as your property design, marketing and people skills to name a few but the core of your business will always lie within the operating procedure.
.
For members of the Hospitality Property School Group, I go into more detail with this list.
.
That is it for today's tip about your daily operating procedure. Make sure to subscribe so you don't miss any future tips and make sure to join one of our groups that best serve your needs.
.
You can subscribe at
https://keystonehpd.com/your-daily-operating-procedure-innsider-tips-014
.
.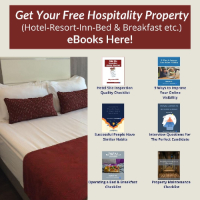 >Do you know how to get more views on your property's website?
>How about the right interview questions to ask to find the perfect employee candidate?
>Do you have a checklist for your bed and breakfast?
All these and more, are all available as eBooks and they are yours for free.
Help grow your business and get them now. You can find them at KeystoneHPD.com/Hospitality-Property-eBooks
.
.
Find your best group option visit
https://keystonehospitalitydevelopment.com/private-groups
.
.
Get Your INNsider Tips
.
.
That's today's INNsider tips.
Until next time, have a fun day.
.
A Division of Keystone Hospitality Property Development
.