Welcome to INNsider Tips.
In today's INNsider Tip, I will talk about how to schedule a training program.
 .
.
Acquiring the knowledge to do one task at a time will help your employees gain confidence, and as their confidence grows, so does their desire to master the next segment.
 .
Avoid the temptation to overtalk and micromanage.
 .
Both of these tactics signal that you lack confidence in your employee's abilities. Quite often these tactics are enough to have good potential employees quit.
 .
We recommend these guidelines when training new employees, but this is just the beginning.
 .
Here are some specifics that should be covered in the initial training.
 .
Initial Training Ideas
•              A clear job description outlining their responsibilities, and the importance of their role in the bigger picture.
 .
•              Clarify basic standards of dress
 .
•              Staff behaviour
 .
•              Break allowance and meals
 .
•              Health and safety
 .
•              The specific products available at your property (more about this in the upselling chapter)
 .
•              Specify your establishment's standards for welcoming and greeting customers
 .
•              Dealing with their questions
 .
•              Dealing with difficult situations
 .
•              Customer complaints
 .
•              Awkward customers
 .
•              Support and teamwork
 .
•              Make sure the organizational structure is clear and that they know the line of reporting, and who to go to for help and guidance when needed.
 .
•              Contact numbers
 .
•              Establish procedures for sickness reporting
 .
Your goal is not only to have employees who can follow the step-by-step procedures for all their tasks but also to be able to think on their feet, and this means all employees on your property.
 .
That is it for today's INNsider Tip about how to schedule a training program.
 .
Make sure to subscribe so you don't miss any future tips and make sure to join one of our groups that best serve your needs.
 .
You can subscribe at
http://keystonehpd.com/how-to-schedule-a-training-program-innsider-tips-039
.
..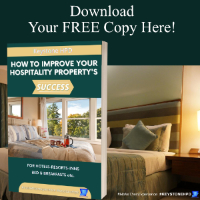 .
Did you get your copy of the "How to Improve Your Hospitality Properties Success" ebook?
KeystoneHPD.com/How-to-Improve-Your-Hospitality-Properties-Success
.
.
.
To find your best group option visit
https://keystonehospitalitydevelopment.com/private-groups
.
.
Get Your INNsider Tips
.
.
That's today's INNsider tips.
Until next time, have a fun day.
.
A Division of Keystone Hospitality Property Development
.