Do you ever feel like navigating regulations is a bit like trekking through a maze blindfolded… while riding a unicycle?
Let's make it a little easier.
Bed and Breakfast Laws and Regulations – words that might make you wanna hide under your cozy B&B quilts. But hold on, because navigating this world doesn't have to be a series of facepalm.
.
Tip 1:
Jump into the B&B Association's pool – it's warmer! Either a local, regional or international group? Pure gold. They've got resources, workshops, and maybe even a cookie or two. Who can say no to cookies?
.
Tip 2:
Make friends with local bigwigs. Attending council meetings might sound as exciting as watching paint dry, but hey, that's where the magic (and discussions about zoning) happens. Plus, making pals with local regulatory folks? It's like having a cheat sheet.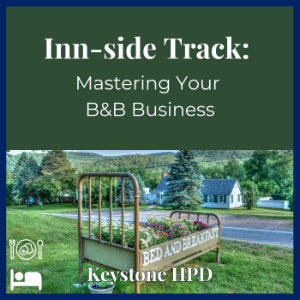 Tip 3:
Government portals. I know, sounds as fun as stale toast. But setting aside a bit of time to check them out can keep you ahead of the game. Some even have newsletters. Who said the government couldn't be trendy?
.
Tip 4:
Lawyers. Yep, it's like calling in the superhero squad for B&B owners. Having one in your corner can help decode the 'legal-ese'. Consider it your regulatory translator.
.
Tip 5:
Digital help. Dive into the 21st century with compliance software. Think of it as a personal assistant who never takes a coffee break. And with handy dandy reminders? You'll never miss a beat (or a deadline).
.
And a little cherry on top? Mingle with other B&B maestros nearby. Because two heads are better than one, especially when deciphering those pesky regulations.
.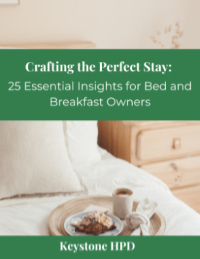 If you're craving more juicy insights to spruce up your B&B game, snag our freebie – 'Crafting the Perfect Stay: 25 Essential Insights for Bed and Breakfast Owners.' It's like the guidebook to becoming the B&B Jedi Master you were born to be. Download now and may the B&B force be with you!
.
Are government regulations reasonable in your region?
Let me know.
.
In our next episode, I will talk about handling operating costs.
.
In conclusion
Navigating the labyrinth of bed and breakfast laws and regulations can undoubtedly feel daunting, but armed with the right tools and insights, it becomes a journey of empowerment. Remember, the foundation of any successful B&B lies not just in its ambiance or service but also in its adherence to the rules. By embracing associations, leveraging local networks, staying updated via government portals, seeking professional guidance, and adopting digital solutions, you turn potential regulatory challenges into a streamlined process.
.
So, dear B&B enthusiasts, don the hat of compliance with pride and let's create unforgettable, lawful experiences for every guest who walks through your doors. Stay informed, stay compliant, and stay ahead of the curve!
.
⇒ TO READ OR LISTEN TO THIS EPISODE ON KEYSTONE HOSPITALITY PROPERTY DEVELOPMENT:
https://keystonehpd.com/bed-and-breakfast-laws-and-regulations-004
Serious about taking your business to the next level? Sign up for the "Inn-side Track-Mastering Your B&B Business" course.
https://courses.keystonehospitalitydevelopment.com/course/inn-side-track-mastering-your-bb-business/
.
Grab your copy of the 'Crafting the Perfect Stay- 25 Essential Insights for Bed and Breakfast Owners' PDF.
https://keystonehpd.com/beds-breakfasts-business-pdf/
.
Hospitality Property School Group
Learn the benefits—https://member.keystonehpd.com
.
Join one of our groups
https://www.facebook.com/groups/thehotelierhelpcast
https://www.facebook.com/groups/bedbreakfastbusiness
https://www.facebook.com/groups/vacationrentalresolutions
Say hi on social
Facebook: https://www.facebook.com/KeystoneHPD
LinkedIn: https://www.linkedin.com/company/keystone-hospitality-development
.
Listen to The Hospitality Property School PODCAST here
https://keystonehpd.com/bedbreakfastbusinesspodcast
.
YouTube
https://www.youtube.com/@BedBreakfastBusiness
.
A Division of Keystone Hospitality Property Development