Welcome to INNsider Tips.
In today's INNsider Tip, I will talk about Your Marketing Strategy & Your Customers.
.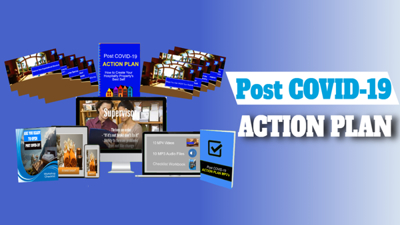 Have you seen the Post COVID-19 Action Plan for hospitality properties?
If not, you need to check it out. You can do that by visiting
KeystoneHPD.com/PostCovid19ActionPlan
.
.
You have to let potential guests know who you are  
It is difficult for potential guests to stay with you if they don't know you or remember you exist. Ongoing exposure is important if you want guests to think of you when the need arises. 
.
In order for a marketing strategy to be successful, it must be multi-faceted, realistic and implemented consistently over time. The messaging should be focused on developing an awareness of your property as a brand and on building trust around that brand.
Your marketing strategy has to be a well-written description
.
Detail specific activities you intend to undertake
.
Identify the audience each activity is going to target
.
Specify how you're going to measure success
.
Be flexible enough to allow adjustments as necessary
.
Stipulate who on your team is responsible for each activity
.
Knowing your customer's demographics and psychographics is very important to your property, to your branding, and to your bookings. Demographics is all about your customer's buyer personas, and psychographics helps you understand what and why they buy. 
.
Here you want to find out what type of values and opinions they have, their habits and hobbies, what is their lifestyle like. With information like this, you can truly understand why your ideal guest is choosing your property.  
.
In the upcoming INNsider Tips, I'll go into more detail about demographics and psychographics.
.
That is it for today's INNsider Tip.
.
If you haven't done so yet, make sure to subscribe so you don't miss any future tips and make sure to join one of our groups that best serve your needs.
.
You can subscribe at
.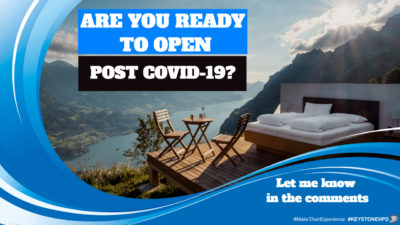 .
.
Post COVID-19 Action Plan
KeystoneHPD.com/PostCovid19ActionPlan 
.
.
.
.
Find your best group option visit
https://keystonehospitalitydevelopment.com/private-groups
.
.
Get Your INNsider Tips
.
.
That's today's INNsider tips.
Until next time, have a fun day.
.
A Division of Keystone Hospitality Property Development
.