Welcome to INNsider Tips.
In today's INNsider Tip, I will talk about Your Hospitality Property Branding.
.
.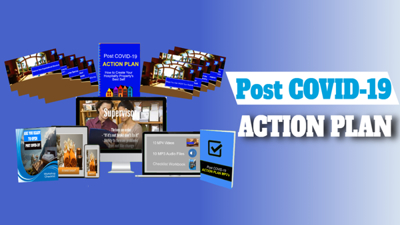 Have you seen the Post COVID-19 Action Plan for hospitality properties?
If not, you need to check it out. You can do that by visiting
KeystoneHPD.com/PostCovid19ActionPlan
.
.
What is branding? 
Brands are a distinctive symbol that identifies your independent hotel, resort, inn or bed and breakfast and is used in business, marketing, and advertising.   
.
Successful branding is the key to outdoing the competition and creating guest loyalty and is not something that should be taken lightly. It requires careful consideration of your mission, creative thinking and would compel someone to want to speak with you and to do business with you. 
.
It is more than the look and feel of your sign or website, it's a statement of who you are and how you can add value to your guests.  
.
Branding is about getting your potential customers to see you as the only one that provides a solution to their problem. 
.
The objectives of a good brand will include: 
Delivers the message clearly
.
.
Connects your target guests emotionally
.
Motivates them to choose your property
.
Solidifies your guest's loyalty
.
To succeed with your hospitality property branding you must understand the needs and wants of your customers and potential customers and this can be invaluable as the struggle for customers increases in a tighter economy.  
.
That is it for today's INNsider Tip.
.
If you haven't done so yet, make sure to subscribe so you don't miss any future tips and make sure to join one of our groups that best serve your needs.
.
You can subscribe at
.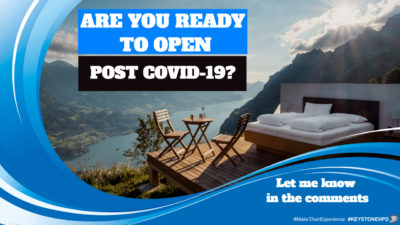 .
.
Post COVID-19 Action Plan
KeystoneHPD.com/PostCovid19ActionPlan 
.
.
.
.
Find your best group option visit
https://keystonehospitalitydevelopment.com/private-groups
.
.
Get Your INNsider Tips
.
.
That's today's INNsider tips.
Until next time, have a fun day.
.
A Division of Keystone Hospitality Property Development
.