Welcome to INNsider Tips.
In today's INNsider Tip, I will talk about Website Design Ideas.
.
.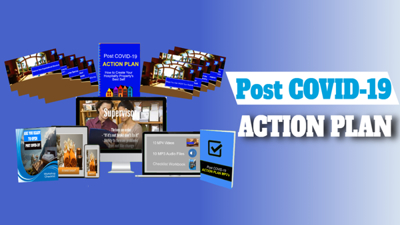 Have you seen the Post COVID-19 Action Plan for hospitality properties?
If not, you need to check it out. You can do that by visiting
KeystoneHPD.com/PostCovid19ActionPlan
.
.
Happy New Year!
.
Here are a few tips that you may want to consider:
.
Your page should look good but not so full that it is slow to load.
.
Don't overindulge in the text. You don't want your website to be a novel, but instead easy-to-read snippets of what you would like to share.

If you do have more than one paragraph separate them with white space.
.
Colouring pages are okay but if the readability of your text is important to you, white or light background with black or dark text works best.
.
Your website has to be responsive or mobile-friendly.
.
Choosing fonts is a personal taste but keep in mind tha your fonts should be larger to improve screen resolution on all size computer and device screens.
.
Your colour theme has to be consistent otherwise your site can be overwhelming to your visitor's eyes.
.
For a hospitality property, I believe good, clear images are imperative. Visitors want to see what they're getting, so include a gallery with photographs of your rooms, your common areas, and the on-site surroundings. Make sure your images are honest if not, you might be blasted with complaints.
.
That is it for today's INNsider Tip.
.
If you haven't done so yet, make sure to subscribe so you don't miss any future tips and make sure to join one of our groups that best serve your needs.
.
You can subscribe at
.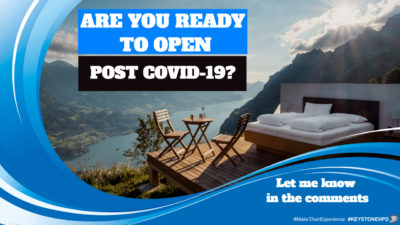 .
.
Post COVID-19 Action Plan
KeystoneHPD.com/PostCovid19ActionPlan 
.
.
.
.
Find your best group option visit
https://keystonehospitalitydevelopment.com/private-groups
.
.
Get Your INNsider Tips
.
.
That's today's INNsider tips.
Until next time, have a fun day.
.
A Division of Keystone Hospitality Property Development
.