Welcome to INNsider Tips.
In today's INNsider Tip, I will talk about The Point of a Marketing Strategy.
.
.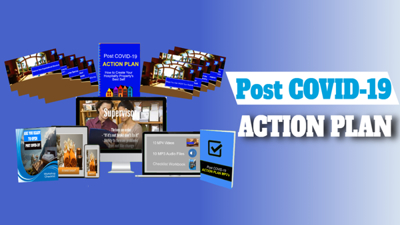 Have you seen the Post COVID-19 Action Plan for hospitality properties?
If not, you need to check it out. You can do that by visiting
KeystoneHPD.com/PostCovid19ActionPlan
.
.
What is the point of a marketing strategy? 
The point of a marketing strategy is to generate business. Without a marketing strategy, you'll wander aimlessly. 
.
Think of it this way. 
 .
You're in a new city and you have to find a specific address. You do not have GPS or even a map. Yes, you might eventually find your address but you will probably waste a lot of time and effort on the way. 
.
Another way to look at it is to think of the last time you bought a bookshelf from Ikea or the updated financial program for your computer.   
.
Did they come with step-by-step instructions?   
.
Think of your marketing strategy as step-by-step instructions for your company's success.  
.
A great marketing strategy is laid out to the lowest common denominator.
.
Like all your other policies and procedures in your operations manual, your marketing strategy has to be an easy-to-understand process, with the platforms (where to market), dates and costs listed. 
.
You or your accountant do not keep all your business's facts and figures in your heads.
.
They should be in financial reports for ongoing reviewing and monitoring. For your business to work effectively, you have to know the numbers.
.
There is no difference in your marketing strategy.   
.
You have to have a written document laying out your game plan.   
.
Imagine the mess if you or someone else who was responsible for your marketing, for some reason had to give up that responsibility. If a new person took over and did not have the plan, your plan, they would have to start from scratch.
.
A huge waste of time and money. 
.
A marketing strategy should be designed yearly but that could be difficult if you're in the middle of a day-to-day hospitality property operation.
.
To do your marketing strategy justice, I recommend you step away from your business.
.
If your organizational structure is in place and running properly, and this will not be a problem. Get away from your smartphone, your front desk and make time to think of the big picture. 
.
Brainstorm with your sales team or at least a trusted employee or partner. 
.
After you've done these for a few years, designing your marketing strategy actually becomes reviewing your marketing strategy; enhancing the platforms that are working, deleting the ones that are not, and researching the new exciting trends coming down the road. 
.
That is it for today's INNsider Tip.
.
If you haven't done so yet, make sure to subscribe so you don't miss any future tips and make sure to join one of our groups that best serve your needs.
.
You can subscribe at
.
Sign up for INNsider Tips
https://keystonehpd.com/innsider-tips
.
.
Find your best group option visit
https://keystonehospitalitydevelopment.com/private-groups
.
.
Find Your Post COVID-19 Action Plan Here
https://KeystoneHPD.com/PostCovid19ActionPlan 
.
.
That's today's INNsider tips.
Until next time, have a fun day.
.
A Division of Keystone Hospitality Property Development