Welcome to INNsider Tips.
In today's INNsider Tip, I will talk about The Benefits of Putting a Marketing Strategy in Place.
.
.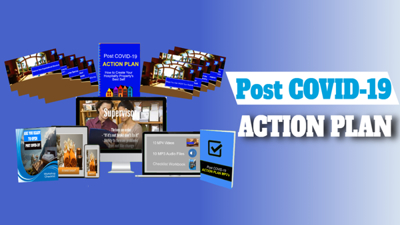 Have you seen the Post COVID-19 Action Plan for hospitality properties?
If not, you need to check it out. You can do that by visiting
KeystoneHPD.com/PostCovid19ActionPlan
.
.
A marketing strategy gives your employees something to be united behind.
.
Companies sometimes underestimate the impact a "marketing strategy" has on their own people. In the past, I encouraged you to make your employees part of the team, feel like owners, so this being the case, you want them to engage and be excited about your marketing strategy.
.
Employees don't have to understand the financial projections but can get excited about a well-written and well-thought-out marketing strategy.   
.
Once developed, it is a good idea to release an abridged version of your marketing strategy to all your employees. If done with some excitement for the ventures to come, your employees will appreciate being involved and work to making your marketing strategy a success. 
.
I've heard some owners say that it is very difficult to plan a marketing strategy because things are consistently changing, it's a waste of time.
.
I'm here to tell you that if you don't plan, you're doomed; an imprecise marketing strategy is far better than no strategy at all.  
.
That is it for today's INNsider Tip.
.
If you haven't done so yet, make sure to subscribe so you don't miss any future tips and make sure to join one of our groups that best serve your needs.
.
You can subscribe at
.
Sign up for INNsider Tips
https://keystonehpd.com/innsider-tips
.
.
Find your best group option visit
https://keystonehospitalitydevelopment.com/private-groups
That's today's INNsider tips.
Until next time, have a fun day.
.
.
A Division of Keystone Hospitality Property Development