Welcome to INNsider Tips.
In today's INNsider Tip, I will talk about the Steps for Creating Your Branding.
.
.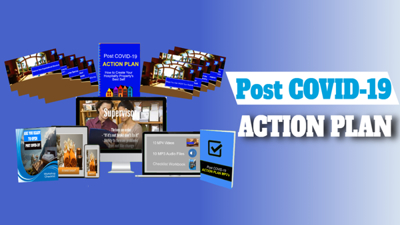 Have you seen the Post COVID-19 Action Plan for hospitality properties?
If not, you need to check it out. You can do that by visiting
KeystoneHPD.com/PostCovid19ActionPlan
.
.
Decide on how you want your customers to see you  
Aim for your customers to think of your brand, your property almost like a living, breathing person they can trust. They need to feel comfortable with the idea of choosing your property when they have many other options available.   
.
At this point, you should have your mission statement in place, so you have to decide how you would like to project your mission. 
.
You could do this by offering your customers a reliable, completely trustworthy and safe choice that will never let them down.  
.
This is the time for you to do your research. 
.
Analyze your competition 
Find out what other properties are offering and decide how your property can differentiate itself from them. You need to know your rival's fortes and failings.
.
Identify your strengths
Perform a target market analysis, learn from it, and utilize it to your advantage. This is a valuable tool to confirm that your company's strengths are in fact crucial to your target market. 
.
Talk to your customers 
It is essential that you talk to your guests. You want to hear the feedback if your brand is clear and if necessary, how the message could be improved.
.
Think like a customer 
When you are choosing a hospitality property to stay in, what do you look for?
.
How do you feel when you're staying at another property?
.
Think about what your customers want to feel and design your brand to help them feel that way. 
.
What do they want to feel? 
Safe

Smart

Unique

Powerful

Responsible
.
When choosing the feelings your customers want, you need to develop your brand to arouse these feelings in all the design, marketing and copy. This can be done using language, colours and design. 
.
Be your brand 
Make certain your property truly represents what your brand identifies you with. For instance, if one of the traits your brand identifies your company with is politeness, be polite. This means every employee from the receptionist all the way up to the CEO has to live your brand. 
.
That is it for today's INNsider Tip.
.
If you haven't done so yet, make sure to subscribe so you don't miss any future tips and make sure to join one of our groups that best serve your needs.
.
You can subscribe at
.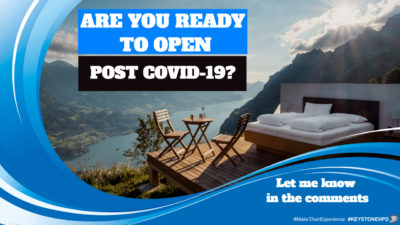 .
.
Post COVID-19 Action Plan
KeystoneHPD.com/PostCovid19ActionPlan 
.
.
.
.
Find your best group option visit
https://keystonehospitalitydevelopment.com/private-groups
.
.
Get Your INNsider Tips
.
.
That's today's INNsider tips.
Until next time, have a fun day.
.
A Division of Keystone Hospitality Property Development
.