Welcome to INNsider Tips.
In today's INNsider Tip, I will talk about the Procedure for Firing an Employee.
.
.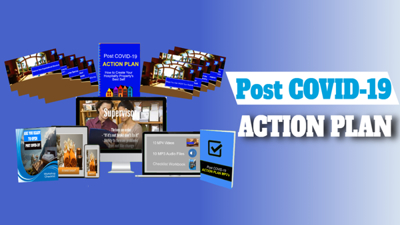 Have you seen the Post COVID-19 Action Plan for hospitality properties?
If not, you need to check it out. You can do that by visiting
KeystoneHPD.com/PostCovid19ActionPlan
.
.
Before firing an employee, you have to make a plan. 
Think about your employee's responsibilities and who you might reassign them to or if you have to hire a new employee.
.
If you feel the employee might fight the firing, think about offering a couple of weeks or month's pay in exchange for them signing a severance agreement.
.
When the time comes to fire your employee, do it privately in a place where both you and the employee can speak comfortably.
.
Get to the point immediately – it's a good idea to practice what you're going to say before the meeting.
.
If you have followed all the steps leading to this meeting, the employee should not be surprised and you do not have to go over the whole thing again.
.
Just say "I'm sorry things have not changed, I'm going to have to let you go."
.
You should have written a document of the next steps and then go over it verbally. Items to be covered could include: emptying out their workspace and returning any property, supplies, or equipment.
.
Explaining the severance package, if applicable
.
You may offer to give them a reference regarding their reliability, their attitude, their teamwork, whatever parts of the job they were successful with.
.
Thank them for the work they performed well, and wish them luck on their future endeavours.
.
If you have followed the steps, your ex-employee should not be surprised and hopefully, the parting of the ways will be cordial. 
.
Just in case, be ready in case they get upset.  
.
If they start lashing out emotionally or get insulting, do the same as you would do with an angry guest, don't respond. Sure that might not be fair to you, but it might be what they need to get through this situation. 
.
If for some reason they get violent, don't hesitate, call for help and police if needed.
.
.
Stay professional
It is hard to fire someone, especially if you know they need the job but you have to remember, this is your business and you're responsible for your guests and your other employees.
.
Having a procedure for firing an employee is one we would hope never to use but there will be times it becomes necessary. It is important to plan ahead to save both you and the employee additional stress and aggravation.
.
That is it for today's INNsider Tip.
.
If you haven't done so yet, make sure to subscribe so you don't miss any future tips and make sure to join one of our groups that best serve your needs.
.
You can subscribe at
.
Sign up for INNsider Tips
https://keystonehpd.com/innsider-tips
.
.
Find your best group option visit
https://keystonehospitalitydevelopment.com/private-groups
That's today's INNsider tips.
Until next time, have a fun day.
.
.
A Division of Keystone Hospitality Property Development
.