Welcome to INNsider Tips.
In today's INNsider Tip, I will talk about How Does Your Hospitality Property Design Compare.
.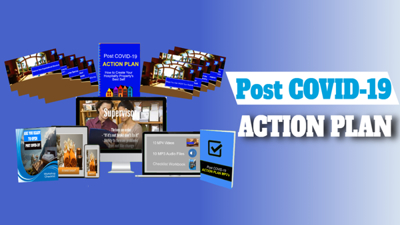 Have you seen the Post COVID-19 Action Plan for hospitality properties?
If not, you need to check it out. You can do that by visiting
KeystoneHPD.com/PostCovid19ActionPlan
.
.
In the past, I have stressed the importance of owners spending time with their guests. If you're locked up in your office, it's difficult to understand your ideal guest so, you have to be out and about getting their feedback. 
.
You don't have to have them fill out a survey, although they can prove useful, instead just have a chat, strategically asking the right questions.  
.
The reason for these questions is to get an idea of the graphics, colours, images, fonts, and designs your target guests find appealing.
.
You could work these questions in general conversation and then record the answers, but if you do find guests you would like to find out more about, you could ask them to fill out your marketing survey in return for a couple of free drinks at the bar or a discount on their room.  
.
In your survey, one type of question you could ask might help you get to know and understand your competition. For example…
What attracts you to the competition?
. 
Who is and why do you spend their money with them?
.
What is their competitive advantage?
.
Is there a specific niche they target?
.
With this type of information, you can learn what attracts customers and if there is a market segment that is not currently being served or is not being served well.
.
By discovering a specific clientele that you can focus your marketing efforts, and you could dominate that specific market, even if your small property.   
.
That is it for today's INNsider Tip.
.
If you haven't done so yet, make sure to subscribe so you don't miss any future tips and make sure to join one of our groups that best serve your needs.
.
You can subscribe at
.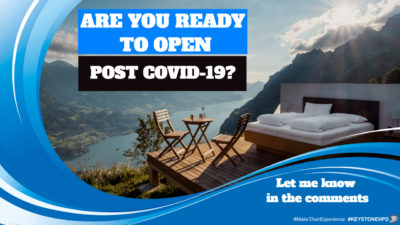 .
.
Post COVID-19 Action Plan
KeystoneHPD.com/PostCovid19ActionPlan 
.
.
.
.
Find your best group option visit
https://keystonehospitalitydevelopment.com/private-groups
.
.
Get Your INNsider Tips
.
.
That's today's INNsider tips.
Until next time, have a fun day.
.
A Division of Keystone Hospitality Property Development
.