Welcome to INNsider Tips.
In today's INNsider Tip, I will talk about Developing Your Brand.
.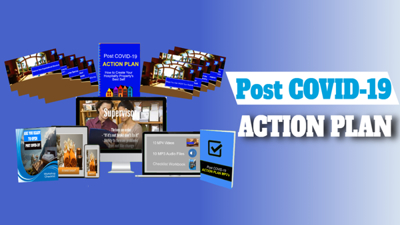 Have you seen the Post COVID-19 Action Plan for hospitality properties?
If not, you need to check it out. You can do that by visiting
KeystoneHPD.com/PostCovid19ActionPlan
.
.
It's important to spend time investing in research, defining, and building your brand, then integrating your brand strategies through your company and at every point of public contact. 
.
You might have a brand that you're very happy with. Does it fulfil all the objectives I mentioned? 
.
Don't trust your own opinion on this, ask around. 
.
Ask your employees, guests, friends and business associates. Your branding might be perfect for your property or it might need a little tweaking or it might be time to start from scratch. 
.
If you wish to tweak a bit or start over, where should you begin?   
.
You have to ask yourself, "What qualities, values and experiences am I offering my customers?"  
.
In order for your branding to seem dependable and be successful, you need to project a truthful image of what your property is attempting to provide. But before you can do that, you have to express your company's mission so that you know what makes you unique from your competitors.   
.
Think about the following questions: 
Why did you start this business?
.
What goals do you want to achieve?
.
Who are the guests you want to attract?
.
What makes your company different from other properties?
.
That is it for today's INNsider Tip.
.
If you haven't done so yet, make sure to subscribe so you don't miss any future tips and make sure to join one of our groups that best serve your needs.
.
You can subscribe at
.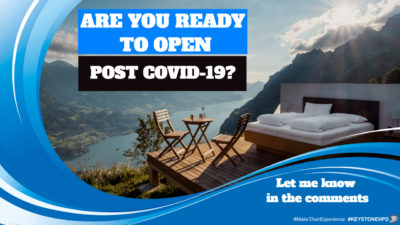 .
.
Post COVID-19 Action Plan
KeystoneHPD.com/PostCovid19ActionPlan 
.
.
.
.
Find your best group option visit
https://keystonehospitalitydevelopment.com/private-groups
.
.
Get Your INNsider Tips
.
.
That's today's INNsider tips.
Until next time, have a fun day.
.
A Division of Keystone Hospitality Property Development
.