Welcome to INNsider Tips.
In today's INNsider Tip, I will talk about Determining Your Goals and Target Market.
.
.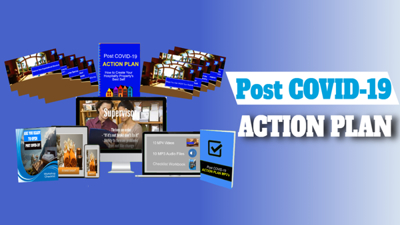 Have you seen the Post COVID-19 Action Plan for hospitality properties?
If not, you need to check it out. You can do that by visiting
KeystoneHPD.com/PostCovid19ActionPlan
.
.
Two factors you have to keep in mind 
Marketing a property is not an extra or a luxury for successful properties.
.
It is absolutely essential that you ignore your dreams, your visions, your interests, forget about everything but your customer!
.
Alright, where to start? 
The first thing you have to determine is who is your customer?  
.
How do you find this out?
.
You have to define who you are and when I say you, I mean your property.   
What do you have to offer?
.
What makes you different from your competition?
.
.
Let's begin from the beginning. 
What are your Main Goals? 
You have to get used to the idea that your business will have an important role in your life, your business isn't your life.  
I had asked you to answer these questions: 
What do you personally value most in life?
.
What kind of life do you want to lead?
.
What do you want your life to look like when completed?
.
Who do you wish to be — deep down?
.
Most great business people can see the way they want their lives to develop. Until you can answer these questions and explain them, you cannot really develop your business properly. 
.
The biggest difference between successful and less successful people is that successful people don't wait for things to happen.
.
"They work on their lives … they don't exist in their lives."
.
After you have answered these questions, you can seriously look at the goals and objectives of your property.  
.
You have to know your goals before you try to develop a way to get there. 
.
.
Who is your target market? 
You have to know your demographic, and how do can you find that out?
.
Ask!
.
Ask your current guests why they are staying with you.
.
Study your competition and see who they are attracting.
.
Have your guests fill out a survey
.
That is it for today's INNsider Tip.
.
If you haven't done so yet, make sure to subscribe so you don't miss any future tips and make sure to join one of our groups that best serve your needs.
.
You can subscribe at
.
Sign up for INNsider Tips
https://keystonehpd.com/innsider-tips
.
.
Find your best group option visit
https://keystonehospitalitydevelopment.com/private-groups
.
.
Find Your Post COVID-19 Action Plan Here
https://KeystoneHPD.com/PostCovid19ActionPlan 
.
.
That's today's INNsider tips.
Until next time, have a fun day.
.
A Division of Keystone Hospitality Property Development
.