Welcome to INNsider Tips.
In today's INNsider Tip, I will talk about Designing your Website.
.
.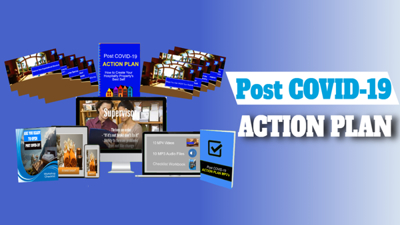 Have you seen the Post COVID-19 Action Plan for hospitality properties?
If not, you need to check it out. You can do that by visiting
KeystoneHPD.com/PostCovid19ActionPlan
.
.
Before you hire a professional website designer or jump into WordPress with both feet, put your thoughts to paper. Sketch out the way you would like your website to look.
.
"Use the KISS formula- Keep It Simply Simple"
.
The simpler the structure of the site, the easier it is for users to navigate and you want your visitors to be able to navigate your site simply.
.
The basic question you have to ask yourself when dealing with usability is: can your guest easily access the information they need so that they can do what you want them to do?
.
There are a few things to consider. 
Your information
Is all the information your guests need to make an informed decision on your site.
.
Is your information easy to find
Is the information right in front of their eyes or an easy-to-find link to that information?
.
Navigation buttons
If you use navigation buttons or links to find pages, make sure they are consistent. It is not good if your guests have to search each page to find navigation buttons.
.
That is it for today's INNsider Tip. We are going to be taking the next two weeks off to take a breath and enjoy time with our families. Whatever the next couple of weeks brings you, we hope it will be joyful. See you in the New Year.
.
If you haven't done so yet, make sure to subscribe so you don't miss any future tips and make sure to join one of our groups that best serve your needs.
.
You can subscribe at
.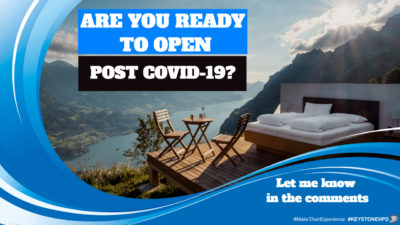 .
.
Post COVID-19 Action Plan
KeystoneHPD.com/PostCovid19ActionPlan 
.
.
.
.
Find your best group option visit
https://keystonehospitalitydevelopment.com/private-groups
.
.
Get Your INNsider Tips
.
.
That's today's INNsider tips.
Until next time, have a fun day.
.
A Division of Keystone Hospitality Property Development
.