Welcome to INNsider Tips.
In today's INNsider Tip, I will talk about Creating a Tagline or Slogan that Works.
.
.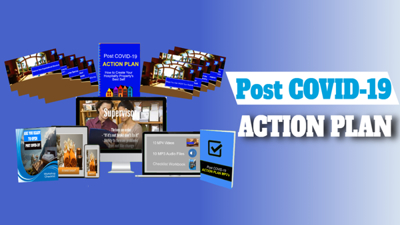 Have you seen the Post COVID-19 Action Plan for hospitality properties?
If not, you need to check it out. You can do that by visiting
KeystoneHPD.com/PostCovid19ActionPlan
.
.
Where to start?
By now you should now have your mission statement in place, so using some keywords you want to associate with your brand from it, you can create your catchphrase or slogan.
What are your property's primary benefits? Think about two to three and write them down.
.
Look at your competitors and what slogans they are using to brand themselves. Determine how you differ from them and relate your benefits.
.
You could create a rhyme or jingle.
.
Don't force this, take the time and brainstorm with trusted employees, friends and associates. You want to think about the emotional effect you want your guests to have when engaging with your brand and what you want them to remember.
.
Use your tagline in all opportunities; when marketing, discussing business and talking with your guests.
.
That is it for today's INNsider Tip.
.
If you haven't done so yet, make sure to subscribe so you don't miss any future tips and make sure to join one of our groups that best serve your needs.
.
You can subscribe at
.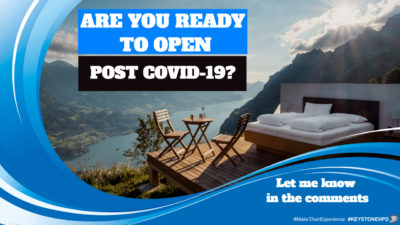 .
.
Post COVID-19 Action Plan
KeystoneHPD.com/PostCovid19ActionPlan 
.
.
.
.
Find your best group option visit
https://keystonehospitalitydevelopment.com/private-groups
.
.
Get Your INNsider Tips
.
.
That's today's INNsider tips.
Until next time, have a fun day.
.
A Division of Keystone Hospitality Property Development
.